Charming video captures blind and deaf dog's emotion when his owner returns from work
The owner of a blind and deaf dog captured the moment when the adorable pooch realized his other owner was coming home. His excitement and happiness, even though he can only smell the man, have melted hearts all over social media.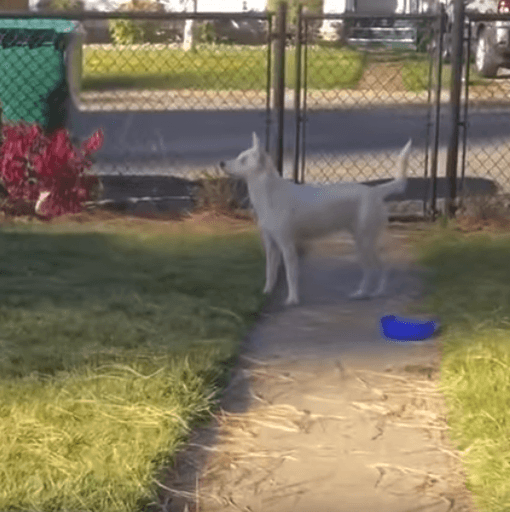 Some pets wait all day for their owners to come home after a long day of work, and they usually give them a big welcome, barking, whining and demanding belly rubs. Opal goes through the same thing every day, only for her, is difficult to know precisely when her owner is coming back.
Opal is a 7-month-old Australian Shepherd that is blind and deaf due to a genetic disorder. She was adopted by Forrest Hutchings Bray and his wife Christine from The Double J Dog Ranch in Hauser, Idaho, which takes in dogs with disabilities.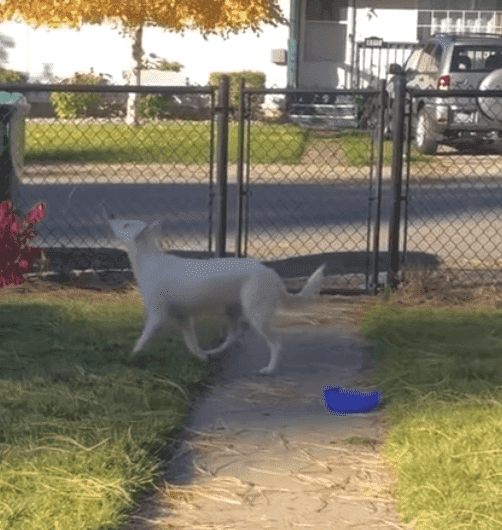 This means that Opal can never know where she stands or if someone's around her, at least not in a traditional sense. And even though she must often feel disoriented and lonely, Opal has another way of discovering her humans: her nose.
In the adorable video, captured by Christine, Opal is waiting in their front yard, standing in alert while smelling the air. Christine explains that while she can hear her husband's car nearing, she's sure Opal can feel the smell too.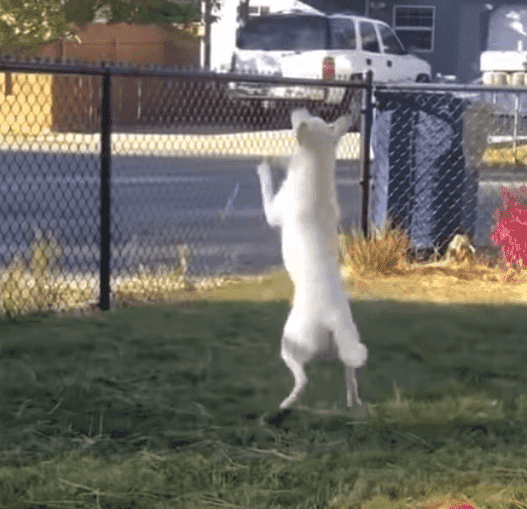 "This is my favorite part of the day," she says as Opal starts waggling her tail and gets closer to the gate of the garden just in time to welcome Forrest home. She jumps on him as soon as he closes the door, greeting him in excitement as the man coos at her.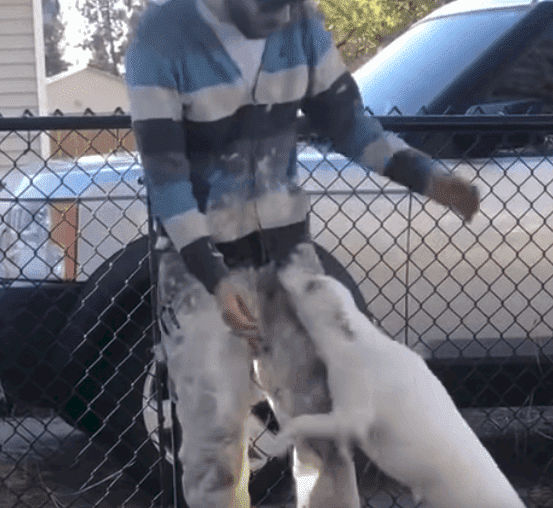 "She just wants pets, walks and treats like other dogs. We are working on touch training her. A few taps on the rear and she sits, and a tap on her shoulders and she lays down," Forrest told NBC's 12 News.
A BLIND DOG GETS A MIRACLE
Duffy is an Irish Terrier Duffy that has struggled with several health issues through his life.
When he was diagnosed with Diabetes, he subsequently lost his eyesight, but his family was not ready to give up on him.
After regulating his diabetes with medication, the family started to search a doctor that would give Duffy his eyesight back, but in many veterinaries, they told the family Duffy's vision was a lost cause. Until the encounter with one Dr. Brady Beale at the Veterinary Referral Center in Malvern, Pennsylvania.
There, the doggie got the eye surgery that many others thought impossible. A video of the moment Duffy sees his owners for the first time in months has become viral, as it shows the excitement and joy of the little pooch.
He can't stop wagging his tail and keeps looking up to see his owner, as the entire family gushes around him being a "good boy" and asking if he's ready to go home.
Dogs are surely a heaven-sent gift for humans and is good to know both Duffy and Opal have such loving families to take care of them.