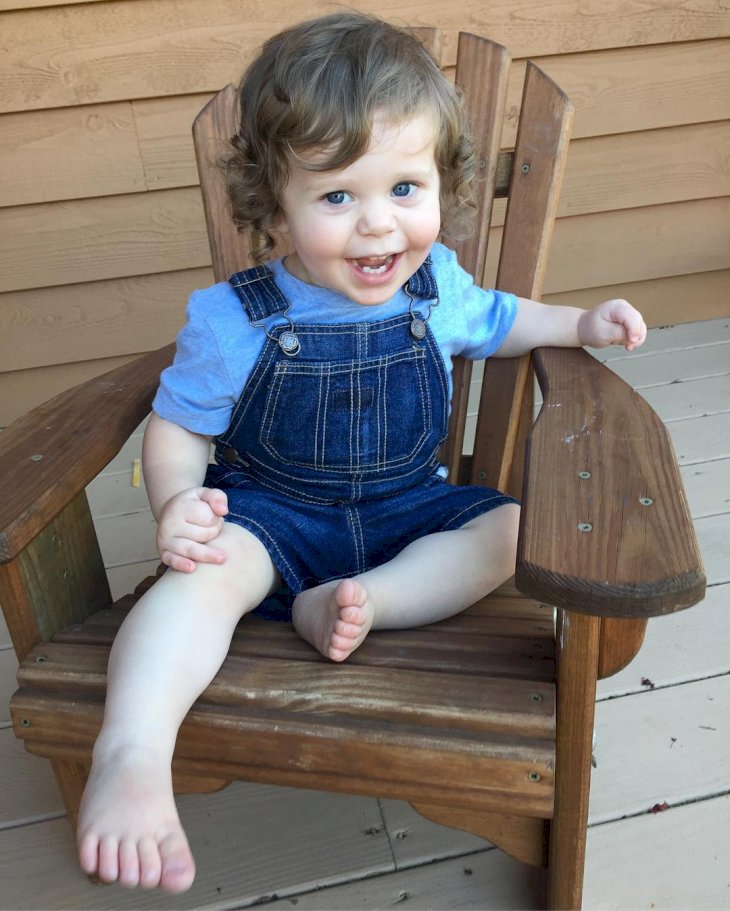 Spurgeon Elliot Seewald
Content
Who is Spurgeon Elliot Seewald?
Spurgeon Seewald is the firstborn son of reality TV stars, Jessa Duggar Seewald and Ben Seewald. Despite his young age, Spurgeon already has an endearing personality that makes him a fan favorite and earned him a spot in the hearts of many.
Early life

:

Spurgeon was born on November 5, 2015, in Arkansas. His parents, Jessa and Ben, are stars of the TLC reality TV series, "Counting On." His grandfather is the famous Jim Bob Duggar of "19 Kids and Counting."

Seven months before his birth, Jessa announced on Twitter that she and her husband were expecting their first child in November 2015. The couple put out social media teasers on the gender of their child, including a poll where fans could vote their guesses. Jessa and Ben, however, did not announce Spurgeon's gender until his birth.

Spurgeon was born after close to 48 hours of labor. He weighed 9 pounds and 11 ounces and measured in height twenty-one and a half inches.

Spurgeon was born into the Baptist denomination. Being the son of celebrities, he was thrust into the limelight from birth. His delivery was aired in an episode of "Counting On" on December 28, 2015. Spurgeon's mother is also a regular Instagram user, and her page is filled with adorable moments featuring him.

In August 2018, Jessa shared a video of Spurgeon performing a cover of "Peter Rabbit." The video was trailed by endearing comments such as "He's so sweet," and "He looks just like you." The same month, Jessa shared a screenshot of Spurgeon's attempt to talk to Siri on her Instagram story.

After Spurgeon took his mom's phone and said, "Phone Duggar," the app brought up a contact list of 19 family members, making it impossible to place a call to any of them.

The Duggar children, Jesse and her siblings, had a strict upbringing with little to no technology allowed, but Spurgeon appears to be going a different path.

Spurgeon's younger brother, Henry Wilberforce Seewald, was born on February 6, 2017.
Personal life

:

Spurgeon Seewald is named after the nineteenth-century British preacher, Charles Spurgeon. His middle name, "Elliot" is a tribute to late missionaries Jim and Elisabeth Elliot. Spurgeon's parents got married on November 1, 2014. His father Ben was born on May 19, 1995, and his mother was born on November 4, 1992.

Jessa appeared with her birth family, the Duggars, on TLC'S reality series, "19 Kids and Counting." As a result of growing up in front of the cameras, she mother is consistently targeted by trolls for poor parenting. When Spurgeon was about 23 months old, his mother uploaded a video of him practicing the alphabet and correctly identifying the letters. While most of the comments bordered on how smart and intelligent he is, other Instagram users suggested he has a speech delay.

Spurgeon's mother also came under fire for letting him bottle-feed at 22 months old, but Jessa is not fazed by all the negative comments. In September 2017, Jessa shared a photo of Spurgeon feeding on his bottle and wrote:
"That's my boy! Yes, he's 22 months old. Yes, he drinks water from a sippy cup, and yes, he still prefers to drink much of his milk/kefir from his bottle--especially before nap/bedtime. (TBH, I wish he wouldn't have weaned himself early and would've bf till 2. There, I said it.) So there ya have it. If you are experiencing anxiety over this, please share all your wisdom and perfect parenting advice in the comments section below."
Movies/Series

:
Trivia

:
Please fill in your e-mail so we can share with you our top stories!