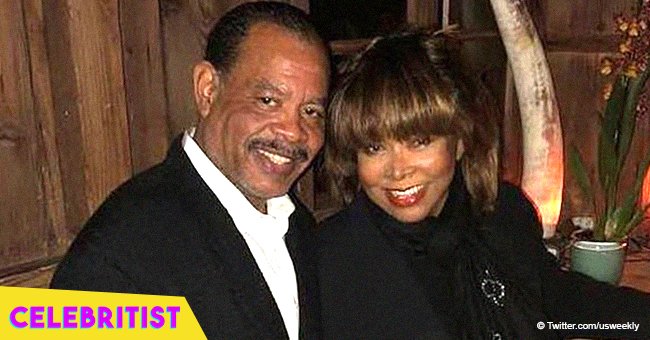 'He was very shy,' Tina Turner speaks out on son Craig's tragic suicide
In a brand new interview, Tina Turner opens up about the death of her son and why she thinks he ended his life.
Tina Turner is finally speaking up about the tragic loss of her son Craig who committed suicide in July. In an exclusive interview with BBC, the singer revealed her shock upon hearing the news and her thoughts on why he decided to end his life.
It's been months since Tina bore the pain of learning about her son's death. She was at a fashion show in Paris just hours before authorities confirmed Craig had died of a self-inflicted gunshot wound.
WHY CRAIG'S SUICIDE DIDN'T MAKE SENSE
The news came as a shock to Tina who now reveals she's still unaware of why her son killed himself.
"I still don't know what took him to the edge."
Tina also disclosed Craig met a woman who seemed to have lifted his spirits like no one ever did before.
"At that stage he had said to me that he had never met a woman that he felt that way about."
The 78-year-old was supposed to meet the woman in August in time for Craig's birthday. He even decorated his apartment in preparation. She also said Craig had a job at a prominent real estate company in California which he loved.
THE UNDERLYING REASON
Despite this, Tina reveals Craig may have been dragged down by his loneliness.
"I have no idea what pulled him down, except something that followed him with loneliness. I think it was something with being alone. But when I think that, why didn't he call the new girlfriend that gave him the lift?"
Tina described Craig, her son with saxophonist Raymond Hill as an introvert. But she never realized this would figure in his suicide until after he died.
"He was an introverted person, he was very shy, so I didn't know either, except now when I listen back to our last conversations, I notice a change.
"The last few times we talked, the conversations were different, and I didn't know that until after the suicide."
THEIR FINAL CONVERSATION
During a Skype conference with Oprah Winfrey, Tina also opened up about her final conversation with Craig and she thinks it was his way of saying goodbye.
"[...] during our last talk, he said, "I just want to hear your voice and that laugh." He had never said something like that. I think that was his goodbye to me, but I didn't realize it at the time. I'm still trying to find out why he did it. Maybe something from his childhood followed him through life and was still weighing on him, and he just couldn't handle it anymore. I don't know."
TINA'S OWN FLIRTATION WITH DEATH
Though her son's death was a shock to the legendary singer, she herself considered ending her life at one point. A series of health trials plagued her since she married her long-time partner Erwin Bach in 2013. Following their honeymoon, she suffered a mild stroke. Then she was diagnosed with intestinal cancer along with kidney failure. Doctors' prognosis revealed her imminent death if she didn't treat her kidney or have a transplant.
At that point, Tina resigned to the fact that her time was up. She even enlisted herself in an institution in Switzerland that caters to assisted suicide. However, her husband wouldn't have it and decided to donate his kidney to her.
STILL ALIVE AND RENEWED
Following her transplant, Tina gained a renewed sense of life along with her healthy new kidney. Now she's determined to enjoy every moment of her older years.
"I'm happier than I've ever been in my life. I'm happier than I ever thought that life would become for me."
Fans can also expect the woman to be in their midst for a very long time as she adds,
"I'll be around for a while."
Tina's story is featured in her latest memoir, "My Love Story" which she released this year. Here's the clip of Tina's full interview with BBC.
Please fill in your e-mail so we can share with you our top stories!