Prince Harry gets protective of pregnant wife after massive bear hug from American sailor (video)
Even though it has been less than a month since Prince Harry and Duchess Meghan announced that they are expecting a baby, Harry's protective instincts kicked in already.
The Duke and Duchess of Sussex were watching a sailing event on Sydney Harbor over the weekend. At some point of the day, an American sailor jumped from his ship to give Harry a massive bear hug.
Not only the sailor's embrace was tight, but also very intense as he even lifted Harry off the ground. Meghan was sitting a couple of steps away looking at their exchange of love from a safe spot.
INSTINCTS KICKING IN
She even said: "now that's a hug! Nicely done." The enthusiastic sailor went on to salute Meghan, but before he could do something, Harry quickly advised him not to give her such a tight hug.
TAKING THINGS LIGHTLY
The sailor, who was aware of the Duchess' pregnancy, said "No, I know," while laughing with the couple. With this action, Harry proved that he is ready to protect his wife and soon-to-be-born child no matter what.
⛵ Today Sydney Harbour provided a spectacular backdrop for the #InvictusGames debut of sailing!

Find out more about all 12 sports that @InvictusSydney athletes will be competing in: https://t.co/vEZGettmKC pic.twitter.com/7r3wFNAkrm

— The Duke and Duchess of Cambridge (@KensingtonRoyal) October 21, 2018
INVICTUS GAMES
That situation took place on the official first day of the Invictus Games, during the inaugural boat race. One of the main aspects of this year's event is that it is the first time that the games included a sailing competition.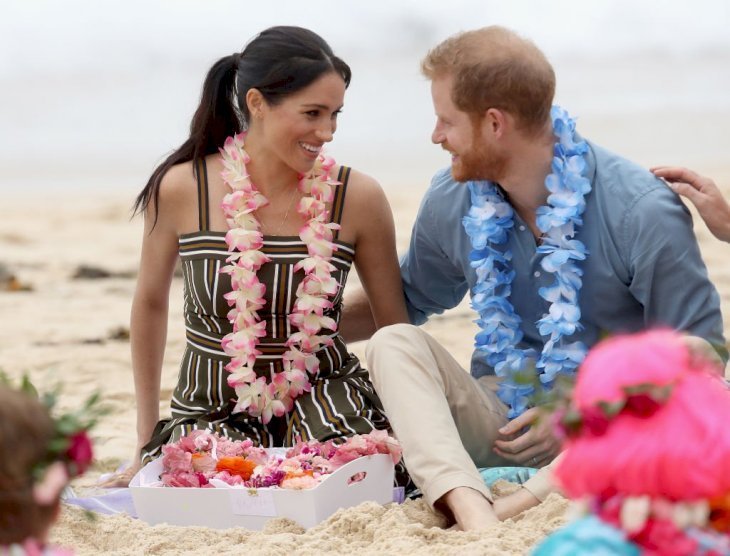 Harry created the Invictus Games in 2014, an international multi-sport event in which wounded, injured, or sick armed services personnel, and their associated veterans, participate in different sports, including Wheelchair Basketball, Sitting Volleyball, and Indoor Rowing.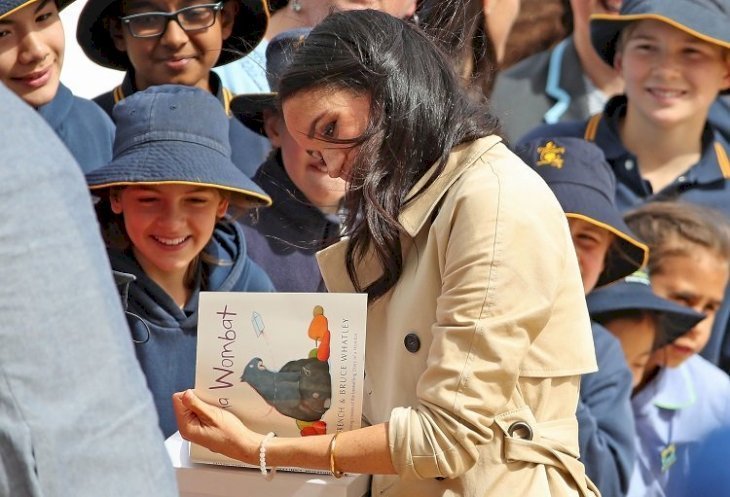 PREVIOUS OUTING
It is not the first exciting aspect about Meghan and Harris' Australian tour. Earlier this month, they visited Dubbo, a small city located in the Orana Region of New South Wales.
Hugs all round from Team USA following the @InvictusSydney Elliot 7 Team final! 🇺🇸 #IG2018 pic.twitter.com/qIc7PimyFd

— The Duke and Duchess of Cambridge (@KensingtonRoyal) October 21, 2018
For the outing, the Duchess of Sussex rocked a low ponytail with a loose white top, tight black pants, matching boots, and a grey blazer from the collection of her friend and tennis player Serena Williams.
THE DUCHESS' HAIRSTYLE
Apart from wearing something from Serena's collection, the aspect that attracted more attention was Meghan's ponytail as it is not the messy bun or the loose waves that she commonly wears.
Ever since the couple made the baby announcement, the "glow" on Meghan's face has been more and more evident. She is expected to give birth in the following spring.