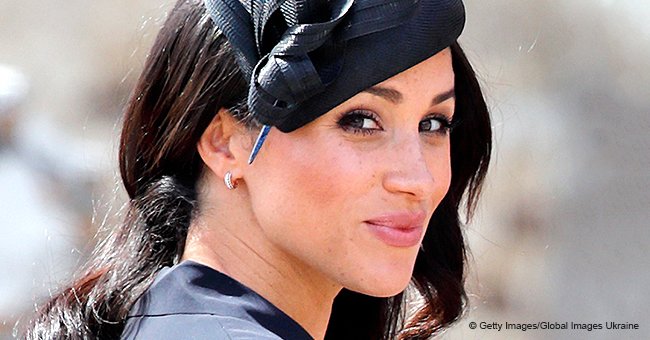 Meghan Markle rocks rare ponytail, wearing Serena Williams grey blazer during tour with husband
Prince Harry and Meghan Markle visited Dubbo, a small city located in the Orana Region of New South Wales in Australia, as part of their Australian tour.
For the outing, the Duchess of Sussex, who recently revealed that she is pregnant, rocked a low ponytail with a loose white top, tight black pants, matching boots, and a grey blazer from the collection of her friend and tennis player Serena Williams.
Apart from wearing something from Serena's collection, the aspect that attracted more attention was Meghan's ponytail as it is not the hairstyle she commonly uses. Ever since Meghan tied the knot, she has styled her hair in loose waves and messy buns.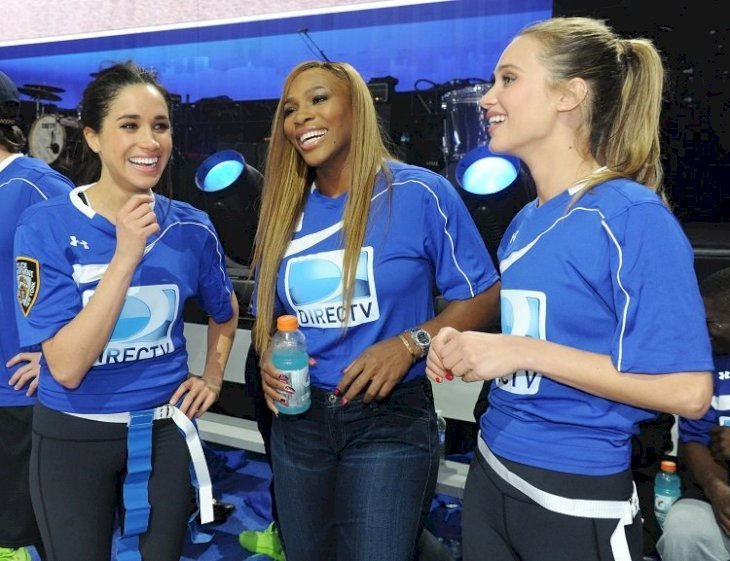 Source: Getty Images
PONYTAIL IN A PREVIOUS OUTING
However, it was not the first time the Duchess has rocked that style as she did the same for Prince Louis' christening a couple of months ago. Soon after the Royals arrived in Dubbo, they visited Victoria Park.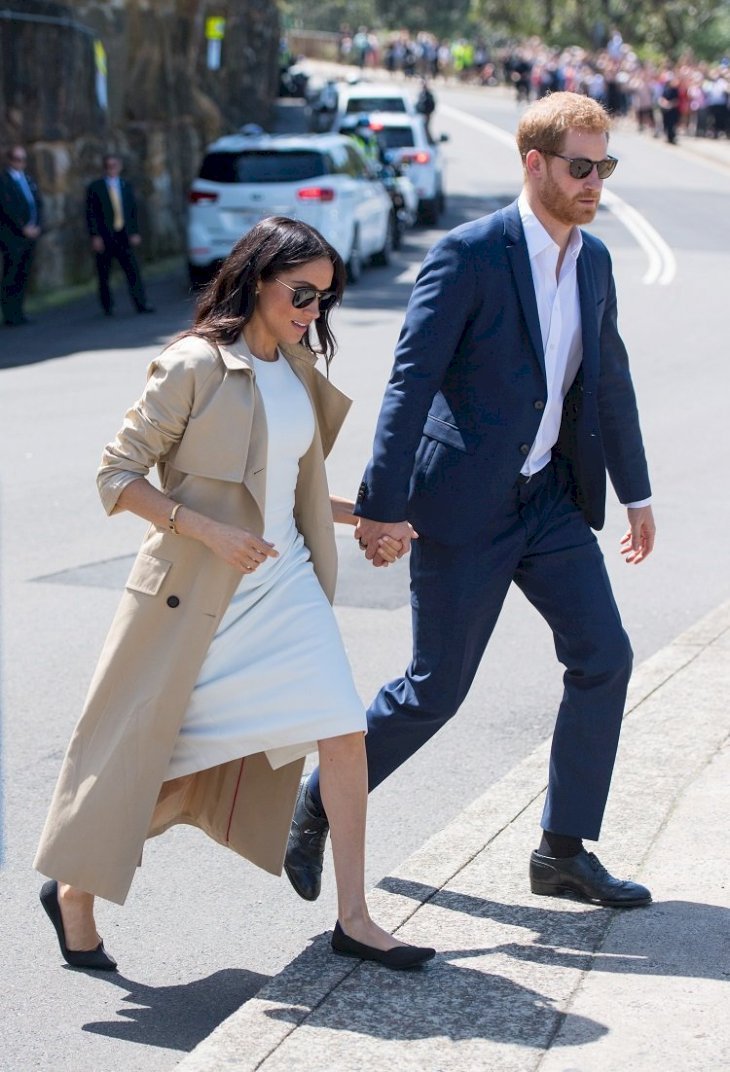 Source: Getty Images
THE EVENTS IN DUBBO
Once there, Harry was supposed to give a speech, but a heavy rainfall started. He then covered his wife with an umbrella and went onstage to fulfill his duties. Meghan followed him to the stand soon after that and sheltered him with the umbrella, proving just how a good relationship they have.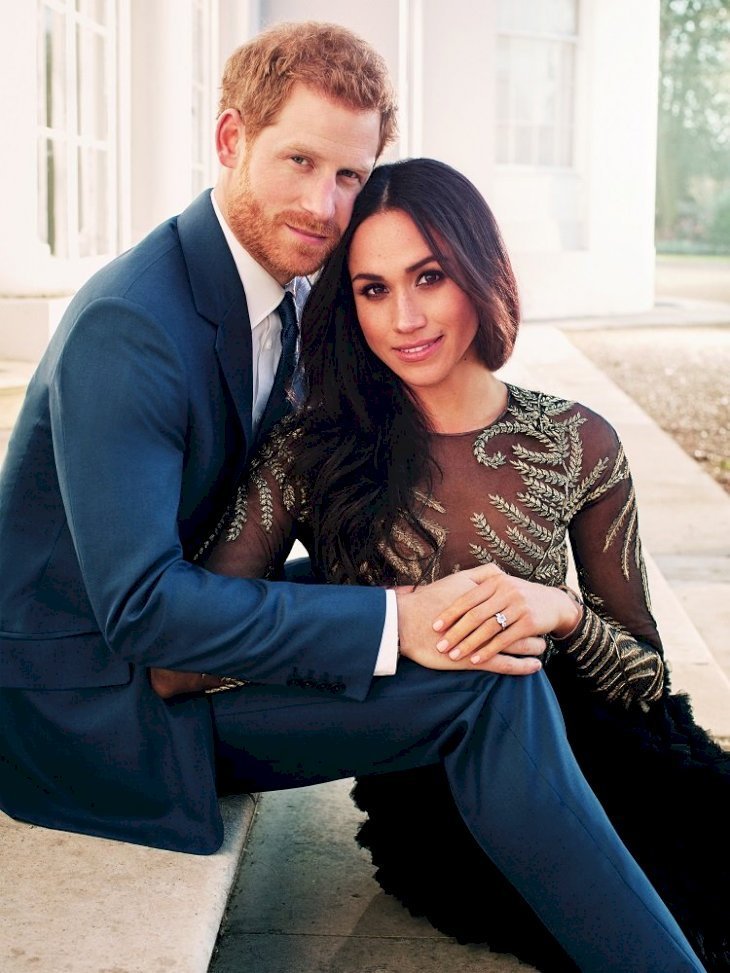 Source: Getty Images
At some point, Dubbo's Mayor Ben Shields offered Harry to give him his umbrella, but the Prince said: "It's all right, I've got my wife." The rain was very unexpected as a terrible drought has been hitting the region for a while now.
THE DROUGHT
"You have just lived through two years of drought, and despite the recent welcome rain, it is going to take a lot more and a long time to recover," Harry pointed out during his speech.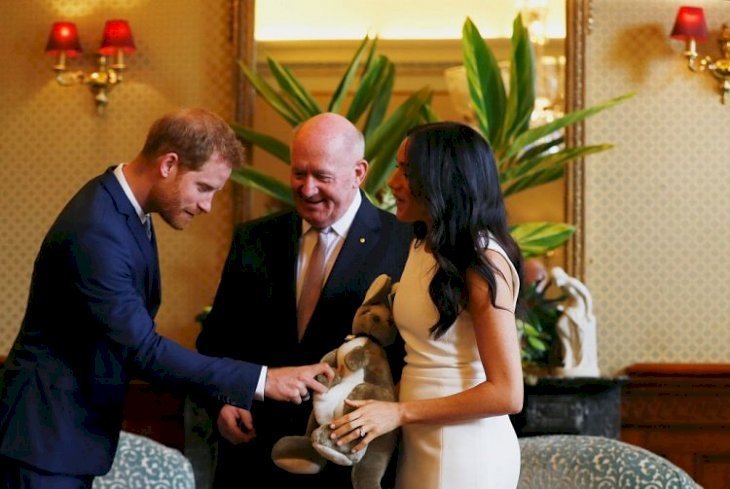 Source: Getty Images
ANOTHER GREAT WELCOME
The mayor and the rest of the people gathered around Victoria Park were not the only ones who welcomed the Royal couple in the best possible way as five-year-old Luke Vincent of the Buninyong Public School did the same.
Luke was very interested in the Prince, so much so that he leaped into his arms for a massive hug. He even playfully caressed Harry's face and beard. Even though Meghan also tried to play with Luke, he just hugged her for a while and ran back to Harry.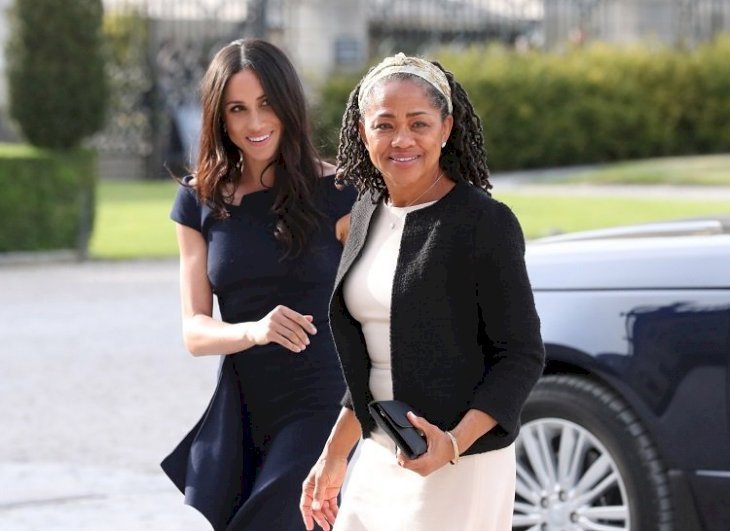 Source: Getty Images
DORIA'S REACTION TO THE BABY NEWS
Shortly after Kensington Palace announced that Meghan and Harry were expecting a baby in the spring of 2019, another statement addressing Doria Ragland's joy was released.
In it, Doria revealed that she was "very happy about this lovely news, and she looks forward to welcoming her first grandchild." At the moment, there are no details about Meghan's pregnancy.
Please fill in your e-mail so we can share with you our top stories!