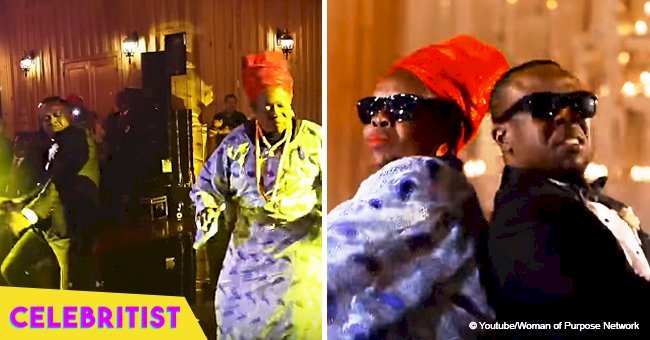 Groom and his mom stun the audience with their impressive dance moves in viral video

One Nigerian groom and his mother impressed audiences across the world with their mother-son dance. Even the bride was happy to share the spotlight on her big day.
Grooms are known to get emotional when the time comes to dance with mom on their wedding day, but for this particular Groom, it had to be memorable and spectacular as well.
In a video that made it to the internet two years ago, the new husband, identified merely as Mr. Anibowei held on to his mother as they slow danced to a mellow beat. That didn't last long, however, as the song swiftly segued into the more upbeat "Turn Down For What" by DJ Snake and Lil Jon.
Anibowei looked dapper in a tailored black suit while his mom went for a more regal appearance in traditional Nigerian attire complete with a matching red headgear and royal beads. She matched her newlywed son move for move, waving her hands and kicking her legs excitedly.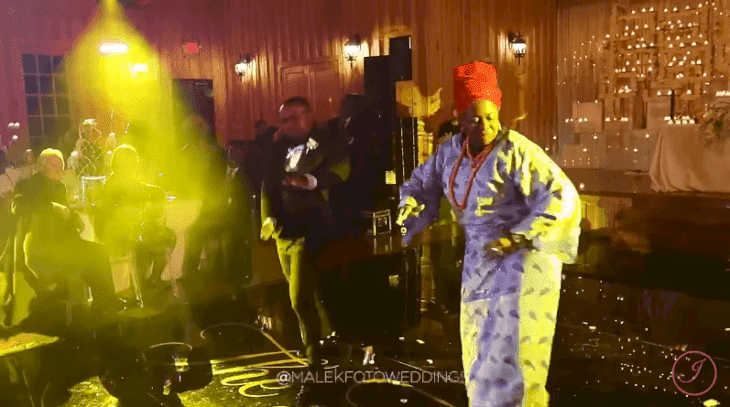 YouTube/Woman of Purpose Network
Soon, the song changed to Migos' popular hit, "Look At My Dab," and the eager mom did not disappoint with the viral dance either. Wedding guests went wild at the impressive performance, and some folks trooped to the dance floor to join the duo. At some point, mother and son even whipped out dark sunglasses to complete their dance routine.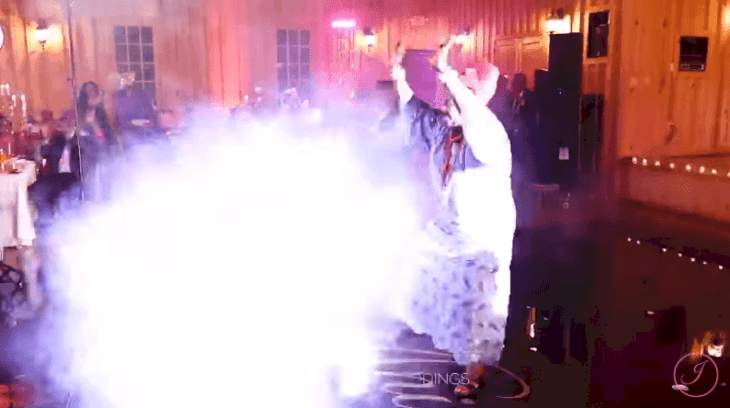 YouTube/Woman of Purpose Network
The bride, Jessica Chinyelu, could not help getting into the same spirit as her new husband and mother-in-law.
Jessica shared a clip from the dance on Instagram and wrote:
"When you wake up in the morning and your husband and mother in law is blowing up the Internet. Best mother and son dance ever! #TheAniboweis"
Meanwhile, the mother-son dance was not the only attention-grabber at this elaborate Nigerian wedding. Apart from the bride's stunning bedazzled dress, her magical entrance into the reception also got people talking.
Anibowei first serenaded his wife with two songs: "Finally" by Mastercraft and "My Woman My Everything" by Patoranking. The overjoyed groom then showered his wife with money bills as they danced in the midst of friends and family.
GROOMS GOING VIRAL
Once upon a time, wedding guests looked out for the bride's dance moves, but not anymore. Grooms are now stepping up their game and delivering once-in-a-lifetime performances on their big day.
Reggie Oliver, a dance instructor from Philadelphia, was one of such new husbands. He became an internet sensation after pulling off a dance show for his bride, Kiya, with help from two of his groomsmen.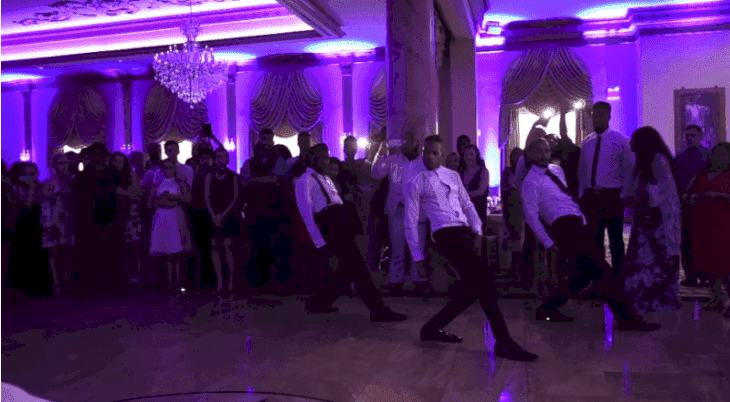 YouTube/Kiya & Reggie
The group of three danced to a mix of four songs- Usher's "Superstar," Omarion's "O," Michael Jackson's "In The Closet," and Joi's "Lick."
You can read the rest of Reggie and Kiya's story and watch the breathtaking video here.
Please fill in your e-mail so we can share with you our top stories!