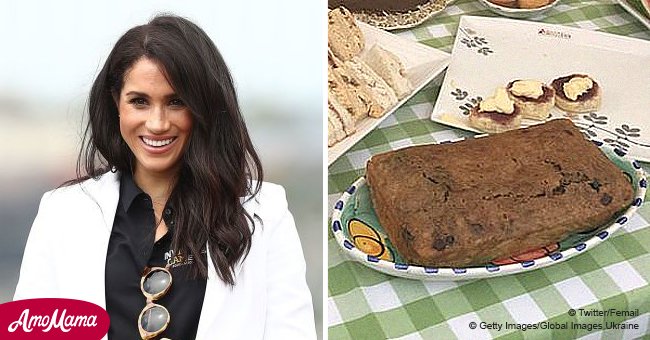 Meghan Markle made homemade banana bread for farmers while on royal tour

Duchess Meghan visits an Australian farm and brings the family a delicious gift.
On their tour of Australia, which recognizes Queen Elizabeth II as its head of state, the Duke and the Duchess of Sussex were invited to visit a farm in drought-stricken Dubbo in New South Wales.
In time-honored country tradition, the Duchess did not arrive empty-handed. She brought the family a homemade banana bread she'd baked herself, reported the Daily Mail on October 22, 2018.
A SWEET GIFT FOR A STRUGGLING FAMILY
The Dukes of Sussex visited the Woodley family's Mountain View Farm in Dubbo, Australia on October 17, 2018, getting in touch with the region's struggling farming community.
While Harry talked earnestly about the problems of farming through a drought, the Duchess handed over a delicious spicy banana loaf and chatted enthusiastically with Elaine Woodley about her toddler.
GOING BANANAS OVER THE DUCHESS' RECIPE
The Duchess is a keen baker, and the family revealed that the banana loaf she brought them was packed with chocolate chips and spiced with ginger. Since then, sites with banana loaf recipes have seen their traffic increase astronomically as everyone catches 'banana fever.'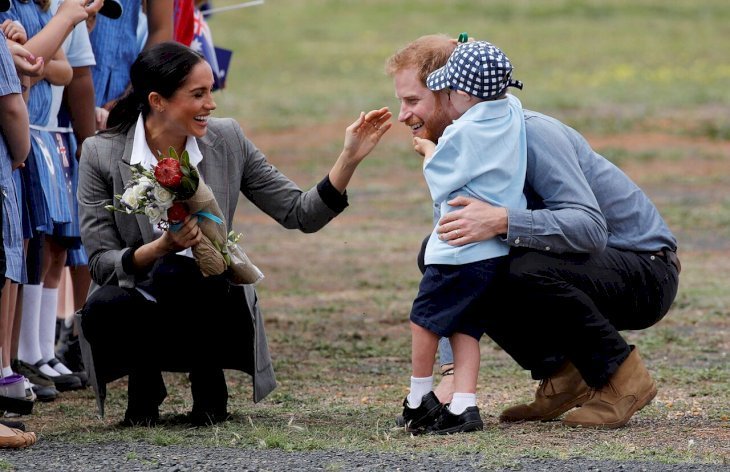 Source: Getty Images
DOES THE PRESENCE OF GINGER INDICATE MORNING SICKNESS?
Nutritionists believe that the Duchess' inclusion of ginger in the recipe may indicate that she is consuming the spice to counter morning sickness. Duchess Kate suffered from hyperemesis gravidarum, or severe morning sickness and had to be hospitalized during her first two pregnancies.
PREGNANT AND GLOWING IN AN UNUSUAL DRESS
The unconventional Duchess has become a fashion icon in just a few short months, and on her visit to Fraser Island, she wore the 'Pineapple Dress' manufactured by the American brand Reformation.
The elegant and exquisitely simple striped grey and white dress has narrow shoulder straps, a tie belt around the waist and a daring thigh-high slit.
Duchess Meghan has become know for wearing ready-to-wear brands, that although not cheap, and reasonably priced, and as a consequence the clothes she chooses invariably sell out at the stores. This particular dress retails at around $218.00 and is out of stock since the Duchess was photographed wearing it.
The Duchess' 'pregnant' wardrobe is sure to make fashion history, just as her banana bread recipe has sent the sale of bananas sky rocketing.
Please fill in your e-mail so we can share with you our top stories!