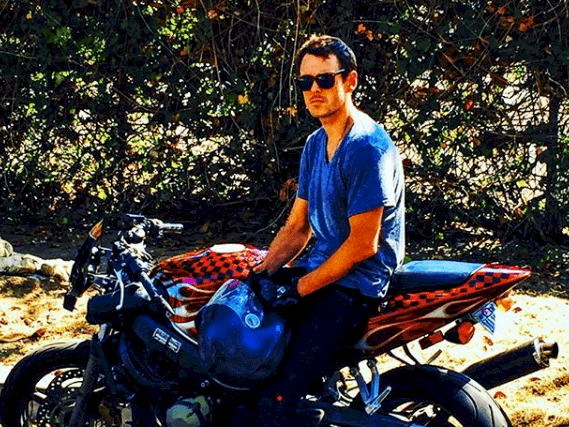 Sean Harmon

Content
Who is Sean Harmon?
Sean Thomas Harmon is the son of Mark Harmon and Pam Dawber. He is a stunt coordinator and an actor. He acted as the younger version of his father in the series, "NCIS."
Early life:
Sean Harmon was born on April 25, 1988, to Mark Harmon and Pam Dawber in Burbank, California. Both of Sean's parents are actors and his grandfather, Tom Harmon, was an American football player who then became a sportscaster.
Sean's father is an especially well-known actor, most notably for his role as a doctor on the long-running show, "St. Elsewhere." He also appears in "Chicago Hope" and "NCIS." His mother gave up her career in acting after becoming a mother.
"I wanted to drive my kids to school. I wanted to be there for birthdays and bring cupcakes and donuts and do school festivals and all that. I got to teach in their art class and I was very happy to do it."
Career:
Although Sean is not as famous as his father, he has had a few acting gigs. Besides acting, he also works as a stunt coordinator. Sean is renowned for his work on "Dumb and Dumber Two" in 2014 and appearing in "NCIS" in 2003. He also wrote and directed the film, "Catholic Schoolgirl Chainsaw Showdown" in 2012.
Personal life:
Like his parents, Sean has ensured he keeps his own life extraordinarily private, and as a result, there is not much information available in this regard.
Movies:
Trivia:
Son of Mark Harmon and Pam Dawber
Grandson of Tom Harmon and Elyse Knox
Nephew of Kelly Harmon and Kristin Harmon
Cousin of Tracy Nelson, Matthew Nelson, Gunnar Nelson, and Sam Nelson
Older brother of Ty Harmon (Ty Christian Harmon)
Surfer and kickboxer
Played the younger version of his father's (Mark Harmon) character, Leroy Jethro Gibbs, in several flashback scenes on "NCIS"
Please fill in your e-mail so we can share with you our top stories!