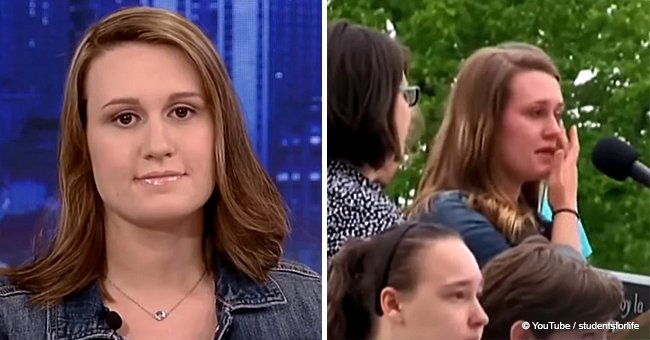 School girl forbidden to attend graduation because of her pregnancy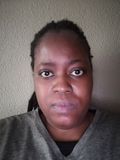 Maddi Runkles was a student at Heritage Academy, a Christian high school in Maryland. She was not allowed to attend her graduation on June 2, 2017, because she got pregnant.
The school criticized her and held her "accountable for her immorality." In the same breath they "praised" her for not aborting her baby boy.
Maddi Runkles, then-18, was a 4.0 average student at Heritage Academy. She also played on the soccer team and served as the president of the student council.
However, when her school found out she was pregnant, they pulled her from the student council and disallowed her from attending her graduation. Despite this, they stated they were pleased that she didn't abort her child.
For more on this story go to our Twitter account @amomama_usa. Maddi found out she was pregnant in January 2017, a few days before she got accepted to her dream school, Bob Jones University.
She tried to keep her pregnancy a secret but finally told her mother, Sharon. Maddi eventually confessed to her father, Scott, who led the Heritage Academy board at the time.
Scott ultimately removed himself from participation on the board's decisions involving his daughter. Later he completely left the board due to the way he felt his daughter was being treated.
The school's principal, Dave Hobbs, and the other board members were told the news and they reacted badly. After being forced to tell her peers the news, Maddi asked for forgiveness and help.
Explaining their choice to ban Maddi from her graduation, Hobbs said:
"This is an issue of a standard of abstinence. That's what the issue is here."
The student, who was pregnant by a boy who wasn't attending her school, still received her diploma and her family held a celebration for her graduation the day after the school's official event. The school wouldn't budge on their decision despite heavy criticism.
Kristen Hawkins, the Students for Life president advocating for Maddi's right to walk at graduation said at the time:
"She made the courageous decision to choose life, and she definitely should not be shamed."
At another school, a sixth form class in Lincolnshire banned students from bringing bags to lessons after claiming they were injuring younger pupils. Spalding Grammar School told students that they could use bags to bring kit and books from home, but books were to be carried by hand to classes.
The school claimed that "injury was being caused to younger students as a result of sixth formers carrying ever-larger bags on their shoulders." A few days after the rule was enforced, Hannah Catterall, a sixth-former, began a petition online and A-level student Jacob Ford protested the decision by using a microwave to carry his books between classes.
Please fill in your e-mail so we can share with you our top stories!