Entertainment icon Dolly Parton wows Hollywood in a sheer gold skirt
Country singer and actress, Dolly Parton, recently performed at a luncheon in Los Angeles for the Netflix film "Dumplin." The new movie features a soundtrack written by the artist.
The singer proved why she was a style icon in the 60s with an outfit that turned heads. She still looked as stunning as ever at 72 years.
Dolly Parton wore a skintight, sheer gold skirt at the luncheon. Her outfit included a fitted black turtleneck sweater and the embellished gold skirt.
Parton completed her look with black platform heels and gold accessories. Her hair was worn in beautiful blonde waves.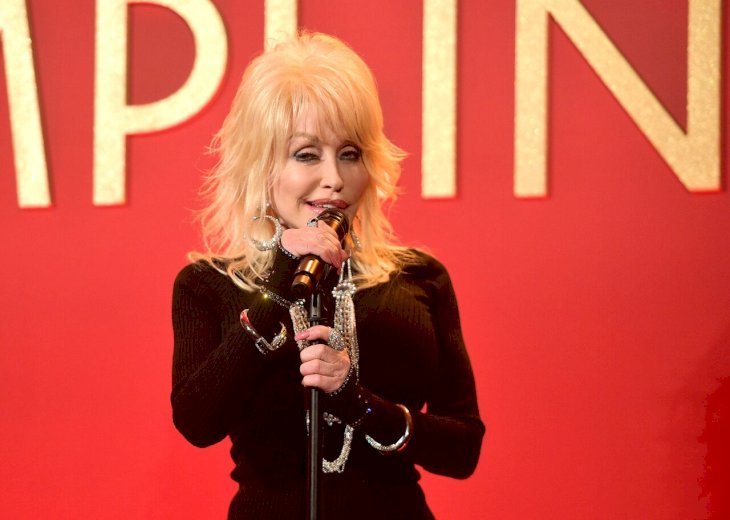 For more on this story go to our Twitter account @amomama_usa. On Monday, she was at the Four Seasons hotel in Beverly Hills for a short one-song concert to showcase "Girl in the Movies."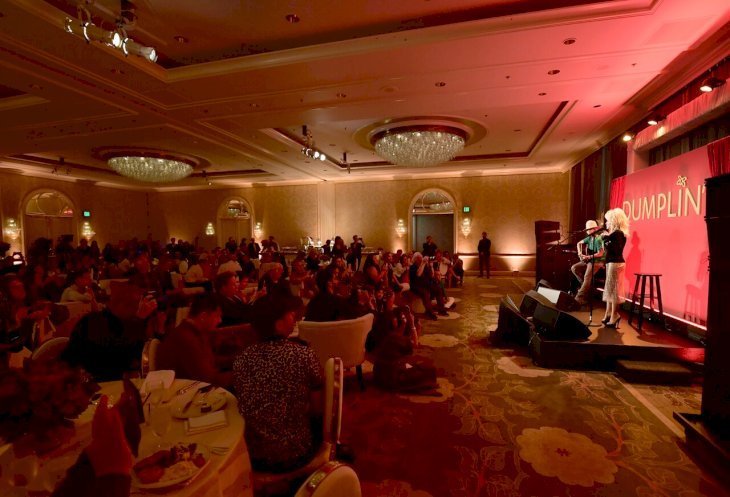 She wrote the song for the upcoming film "Dumplin'" which will premiere on Netflix. The movie will be in selected theaters in the US in December.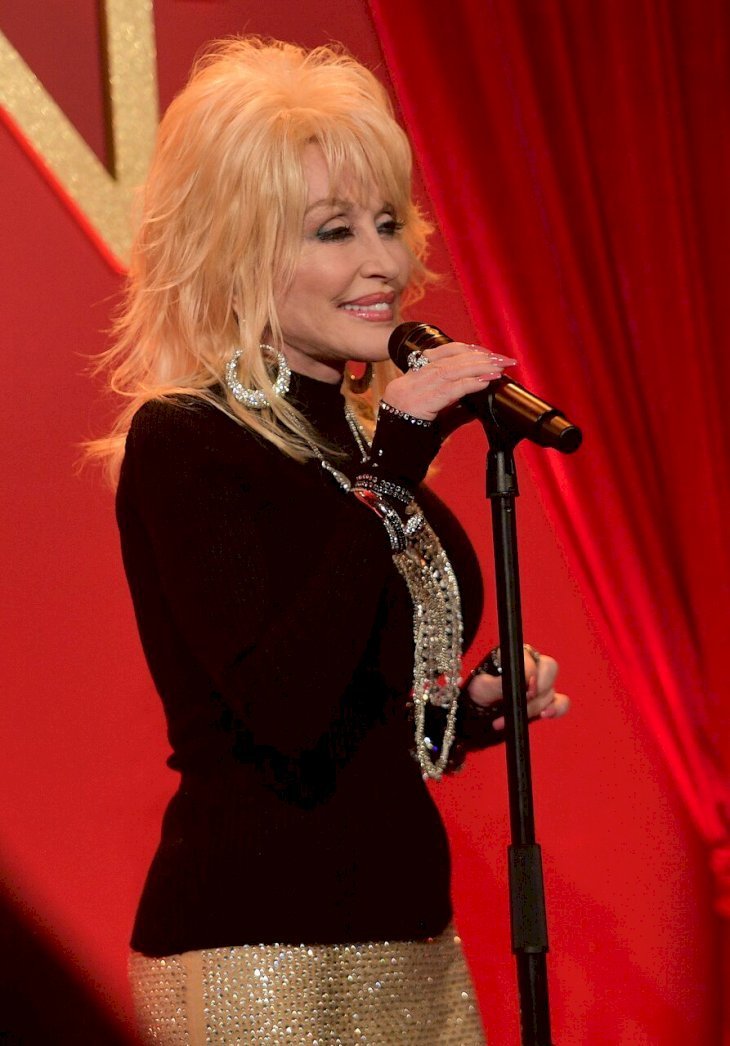 The star hopes the song will compete in the song category at next year's Academy Awards. The film is based on the best-selling young-adult novel by Julie Murphy.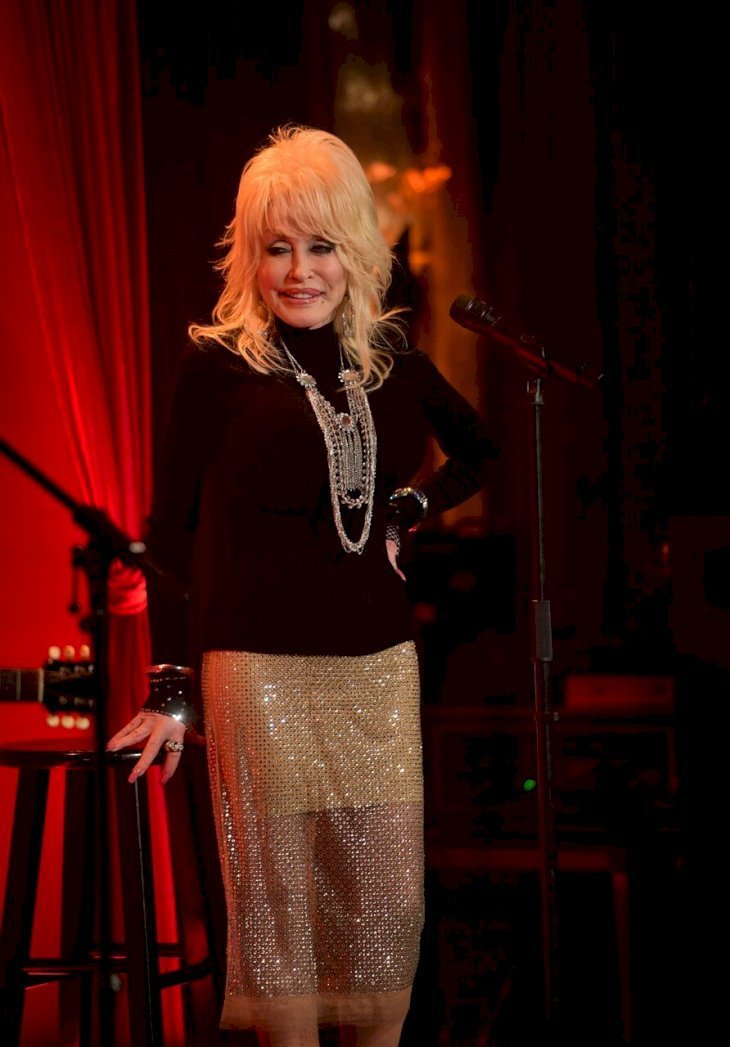 It focuses on the plus-sized teenage daughter, played by Danielle Macdonald, of a former beauty queen, played by Jennifer Aniston. In the film, Macdonald is obsessed with Parton.
She's in love with the artist's music, lyrics, and anything that makes the musician who she is. Her fascination is shared by a group of drag queens who channel Parton in the movie.
In 1967, the country singer made her debut with her album "Hello, I'm Dolly." She's also had many acting credits and received a Golden Globe in 1980 for New Star of the Year for her performance in "9 to 5."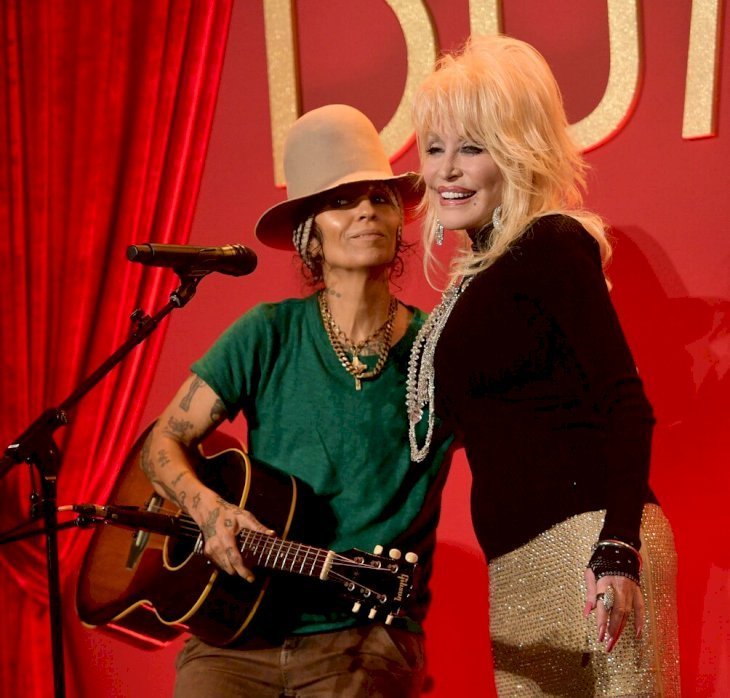 Parton fans can read 10 facts about the star here. Number 11 is the funny story where Parton entered a Halloween look-a-like contest and lost!