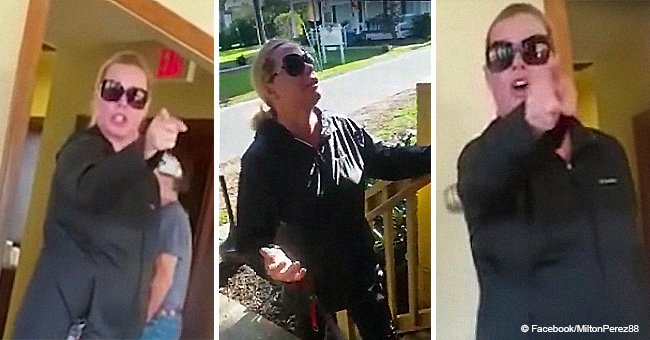 Woman harasses family for speaking Spanish, and her evil racist rant goes viral

An incident of vicious discrimination and racial hate was captured on camera in a restaurant in Virginia.
A woman of Latin descent was having dinner with her family at a restaurant in Lovettsville, Virginia when she was violently harangued by a woman who objected to their speaking Spanish, reported NY Post on October 22, 2018.
The woman had taken family members who were visiting from Guatemala out to dinner, and the group was speaking among themselves when the assault began.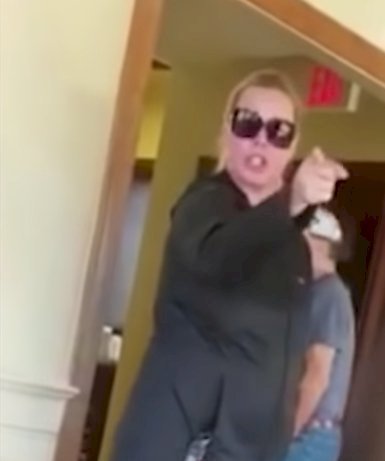 Source: YouTube/ABC News
"She asked for passports; she said that she knew everybody in Loudoun County to get us out of here, and she started saying that we were supposed to speak English."
Anonymous victim, NY Post, October 22, 2018.
"DO YOU HAVE A PASSPORT"
The woman and her family were sitting down to dinner at Andy's, a local pizza restaurant when a white woman in a dark coat and sunglasses approached them, demanding their passports.
She them went on to tell the astounded family that speaking Spanish in the United States is direspectful.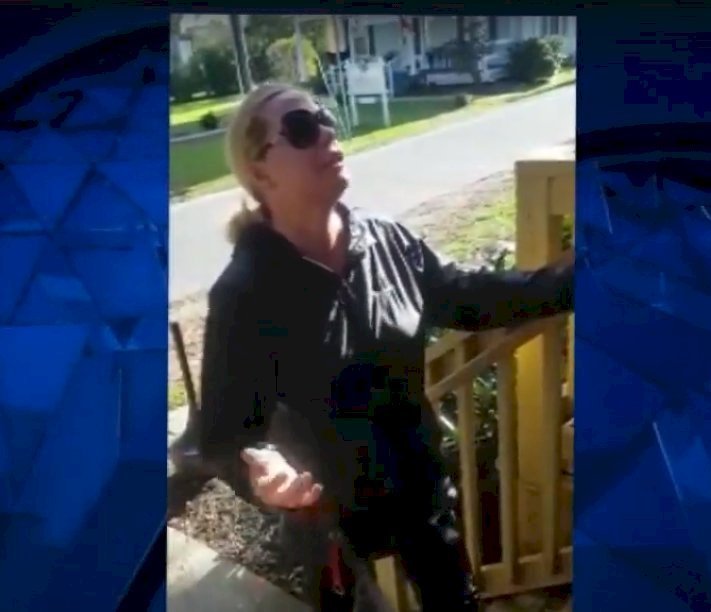 Source: YouTube/ABC News
"THEY'RE HERE VISITING AND THEY DON'T KNOW ENGLISH"
The victim responded by telling the woman that her family was visiting and didn't speak English and that they were speaking Spanish among themselves.
THE RESTAURANT STAFF ESCORTED THE WOMAN OUT
The unpleasant incident was captured on video, and the woman can be seen shouting racial abuse at the family, which included a 7 year old child, even after she was escorted out by the restaurant staff.
"GET THE F—K OUT, BACK TO YOUR F—ING COUNTRY. GO BACK TO YOUR F—ING COUNTRY."
Standing on the restaurants front steps, the woman continued ranting, telling the family to "go back" to their country and that she is tired of people freeloading on America.
The Police were called, but no charges were filed, though the restaurant owner has stated that the woman is no longer welcome in his establishment.
Read more on https://twitter.com/amomama_usa.
DISCRIMINATION IS SPREADING LIKE WILDFIRE
In a similar incident, a customer in a New York restaurant was filmed threatening to report the Spanish-speaking wait staff to the immigration authorities.
A video of a New York man threatening to report Spanish-speaking restaurant workers to US immigration authorities has gone viral on social media.
The 42-year-old man, identified as Aaron Schlossberg, a New York lawyer objected because he said the staff was speaking Spanish to English-speaking customers, and he threatened to have them all expelled as illegal immigrants, reported BBC.com.
"Your staff are speaking Spanish to customers when they should be speaking English. My guess is they're not documented, so my next call is to ICE to have each one of them kicked out of my country."
Aaron Schlossberg
Schlossberg was filmed by a crowd of reporters who were stationed outside his home. Hiding his face with his umbrella, Schlossberg, called the Police saying he was being harassed with lies.
A GoFundMe page has been started to send a Mexican mariachi band to Mr. Schlossberg's law office and has more than doubled its stated goal of raising $500 for the purpose.
The organizers have now decided to use the extra funds to send a taco truck and a piñata to his office. Revenge is apparently best served cold...on a tortilla.
Please fill in your e-mail so we can share with you our top stories!