Boy steals the show as he belts out the national anthem with passion
A three-year-old boy named Garrett Spence has gone viral thanks to his passionate rendition of the National Anthem at a football game.
It is common to hear the National Anthem being played before sporting events, but this one was particularly special because it was sort of a duet.
As it can be seen on the video uploaded to Facebook, Garrett is singing at the same time as Kim Tavares, a Boston Police officer that was invited to perform in front of the crowd.
Follow us on our Twitter account @amomama_usa to learn more.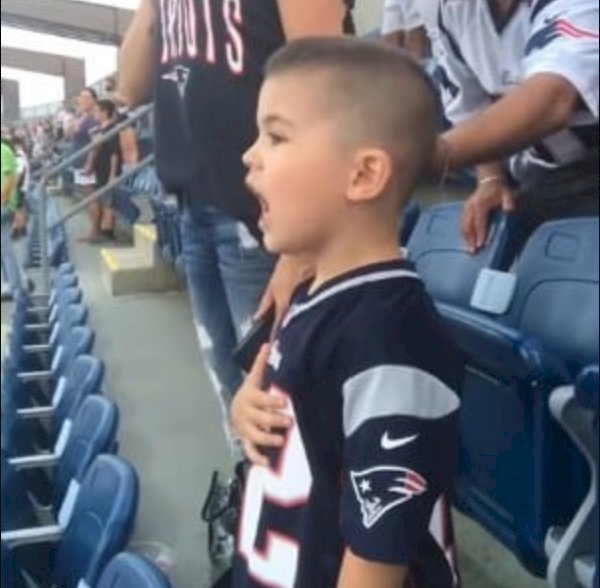 A PROUD AMERICAN
Although Tavares' voice was outstanding and full of emotion, Garrett stole the show by showing how a true American sings the National Anthem.
I might be a good luck charm for The @Patriots 🤔Me before The National Anthem. 🇺🇸17years on the job and this is my first #wardrobemalfunction🤦🏾‍♀️ #notlikejanetjackson #imnotperfect🤷🏽‍♀️ pic.twitter.com/8ObI4rgVoo

— Kim Tavar (@KimTavar) August 17, 2018
A POWERFUL DUET
The three-year-old, a fan of the Patriots just like his parents, was filmed with his hand over his heart and standing up straight as he followed the lyrics.
The small performance quickly spread across the internet and even reached Tavares, who called Garrett her 'new little partner.' Curiously, the boy's parents are also in the police force and friends with Tavares.
Please Re-Tweet- 🎤This is why I Sing 🎤Check out my "new lil partner "G" (sorry Stevie🤷🏽‍♀️😂) His mom👮🏻‍♀️and dad 👮🏻‍♂️are friends of mine. Both are Boston Police Officers. Didn't know they were at the game❤️🇺🇸 "Teach them well and let them lead the way!"🇺🇸 pic.twitter.com/35qzQ18F2j

— Kim Tavar (@KimTavar) August 17, 2018
A PLEASANT SURPRISE
The officer confessed that she wasn't aware that they would be at the game and claimed that they taught their son well by saying 'teach them well and let them lead the way.'
But this wasn't the first time that Tavares has been connected to a viral story.  Not long ago, the officer revealed her fabulous voice to the world while singing "God Bless America" by Irving Berlin.
ALREADY FAMOUS
At the time, Tavares was in a patrol car with her partner, Officer Stephen McNulty, when they decided to record themselves singing their version of the popular song.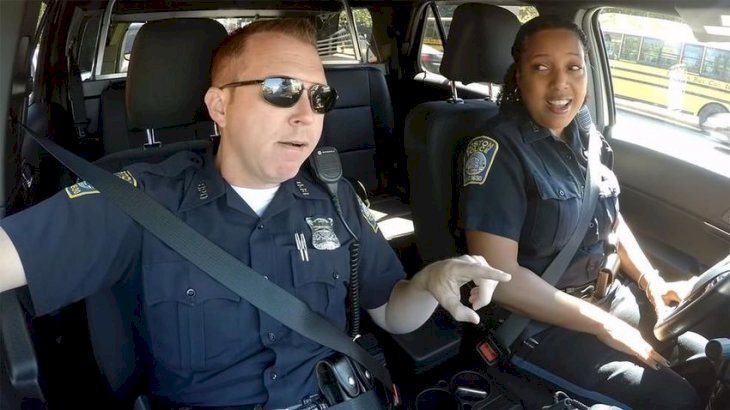 The video ended up being uploaded to the internet and people fell in love with how fun and relaxed they were, even during their rounds, when they are supposed to be serious and professional.