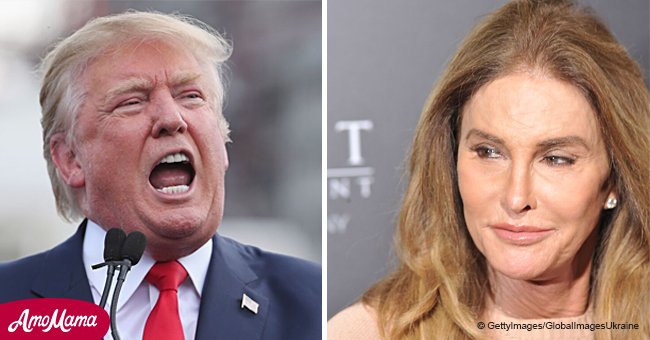 Caitlyn Jenner calls out Trump for 'ferocious attack' on the transgender community
Caitlyn Jenner tagged the President on an Instagram post about the erasure of trans people.
The message of her post was clear: "Trans people won't be erased." The post has received more than 40,000 likes in two days.
Due to the abuse Jenner received online for questioning the President, she disabled comments on the post.
Read more on our Twitter account, @amomama_usa. The post can be viewed below.
Jenner's post followed just days after Trump's administration was slammed for wanting to define a person six at birth, based solely on genitalia.
If this comes to pass, it will remove the legal recognition of trans people, an idea that infuriated many, including registered Republican Jenner.
Jenner said in an interview with People that an attack on the trans community would not be tolerated.
She also reminded the President that the US military "is the single largest employer of trans people in the world."
The New York Post obtained the administration's memo from the Department of Health and Human Services over the weekend.
According to the memo, President Trump wants to create a "uniform definition of sex" which will be determined by the genitalia of a newborn baby.
The definition, be it male or female, would also be unchangeable throughout the individual's life and any disputes will need to be cleared through genetic testing.
His administration is pushing for the law to be passed before the end of the year, causing outrage from the trans community.
The implications would be that a trans person would not be recognized by the gender they identify as. Jenner, as a trans-activist, does not stand for this level of discrimination.
Before she transitioned in 2017, Caitlyn was known as Bruce Jenner and was married to Kris Jenner for 24 years.
She began the Caitlyn Jenner Foundation specifically to support grassroots organizations who support transgender individuals.
In an interview with Alec Baldwin, Kim Kardashian opened up about walking in on Caitlyn w a dress before she transitioned.
Please fill in your e-mail so we can share with you our top stories!