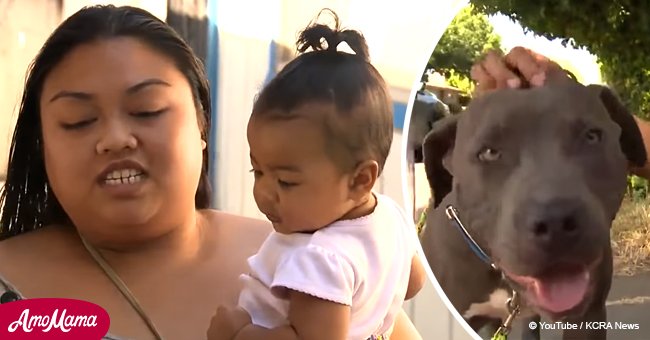 Pitbull saved a baby's life by dragging her out of a burning house by her diaper

Sasha the pit bull became a hero after saving a baby from a fire in Stockton, California.
One Sunday night, fire broke out in the neighborhood, and the flames quickly reached the Chai household, as reported by ABC 7.
Latana Chai, baby Masailah's mother, noticed the pit bull acting strangely. She was barking persistently as if warning of an impending tragedy.
"As soon as I opened the door, she runs in, starts barking," she recalled. Sasha quickly made her way into the back bedroom of their home.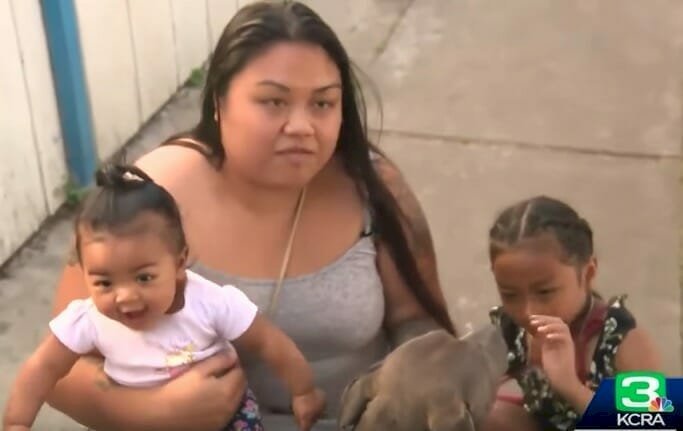 Source: YouTube/KCRA News
Follow us on our Twitter account, @amomama_usa, to learn more and scroll down to watch the video below.
"I ran into the room and I see Sasha, she has my baby like by the diaper, just dragging her off the bed trying to get her to safety," Chai said.
Chai managed to take Masailah and Sasha to safety and to salvage her phone before the flames completely devoured their house.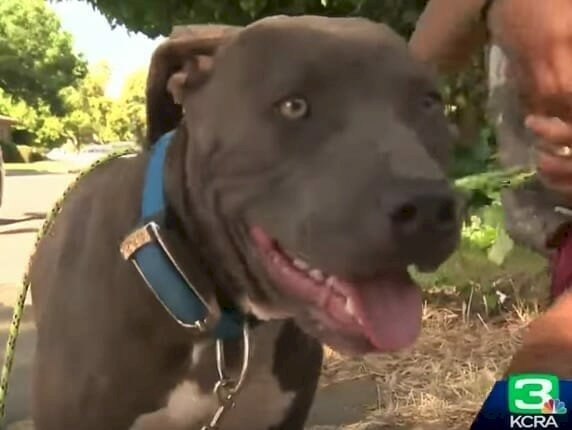 Source: YouTube/KCRA News
GRATEFUL TO THE HEROIC DOG
If not for Sasha, it could have been a more tragic night for the family. Chai said she is overly grateful to the pit bull.
"She's always been a part of the family. Now she just gets steak," she said.
Pit bulls are often stigmatized because of their perceived aggressive behavior. But Sasha proved that this perception has little basis.
Sasha and Masailah, who were born just days apart, share a special bond. They sleep in the same bed and take baths together.
ANOTHER GENTLE PIT BULL
This was not the first time a pit bull shows how a humanlike emotion.
In an animal shelter called the Charlotte Mecklenburg Animal Care & Control in North Carolina, a pit bull was seen crying as it sat slumped in a cage.
One of the volunteers, Sarah Sleime, immediately knew that the pit bull, named Cinnamon, was lonely and longing for companionship.
The dog's eyes watered with what looked like tears as Sarah approached him. She decided to try and find a home for the dog.
Please fill in your e-mail so we can share with you our top stories!