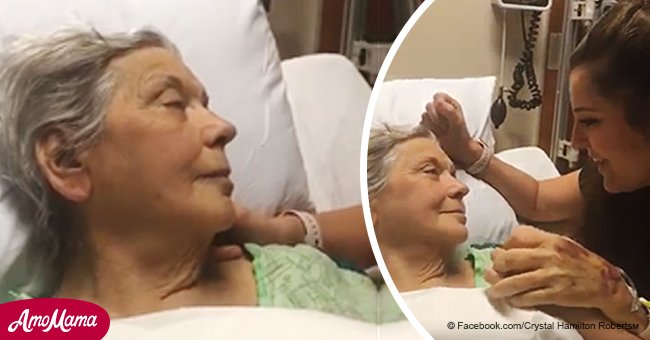 Heartwarming video of 'angel' nurse singing to dying patient goes viral
In the emotional viral video, Olivia Neufelder can be seen singing Margaret Smith's favorite song as the dying patient laid in her bed.
Cancer patient Smith was told by the doctors at University Medical Center in Nashville, Tennessee, that her health was in excessively poor condition for a liver transplant, as reported by Metro.
The dedicated nurse Neufelder then decided to sing Dani and Lizzy's "Dancing In The Sky" to Smith consistently to make her feel better.
In October 2017, Smith's family friend, Crystal Hamilton Roberts, filmed the heart-wrenching moment Neufelder sings her favorite song as she holds her hand.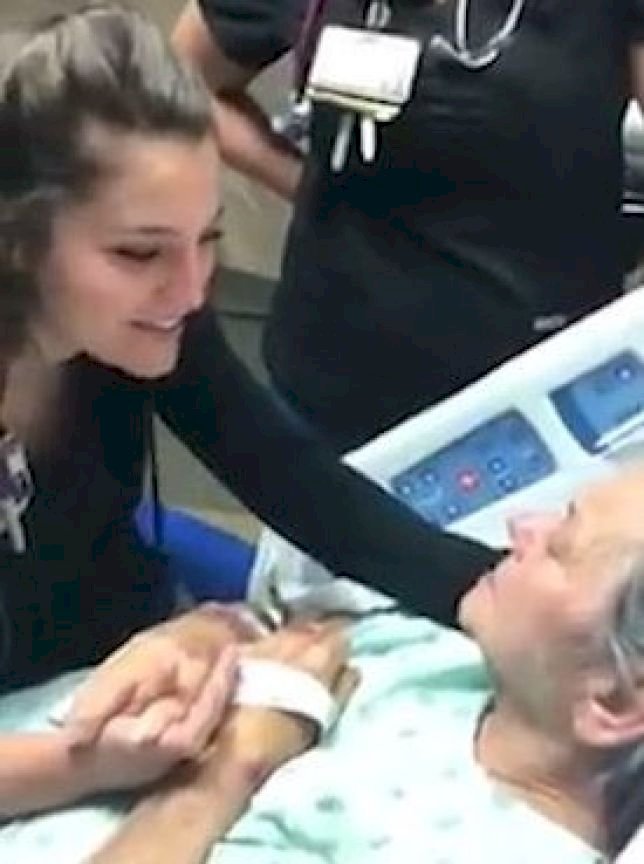 Source: Facebook/Crystal Hamilton Roberts
Follow us on our Twitter account, @amomama_usa, to learn more and scroll down to check out the heartwarming video below.
"This is another Video of the Greatest and sweetest Nurse ever. Ms Olivia, she would sing this to Margaret when ever Margaret asked her [sic]," Roberts wrote.
"Never would Olivia ever say give me a minute, I would but I don't have time. If all nurses would take the time and Care for patients like Ms. Olivia I believe we would see a lot more healing! The definition of a nurse to our family would be Olivia."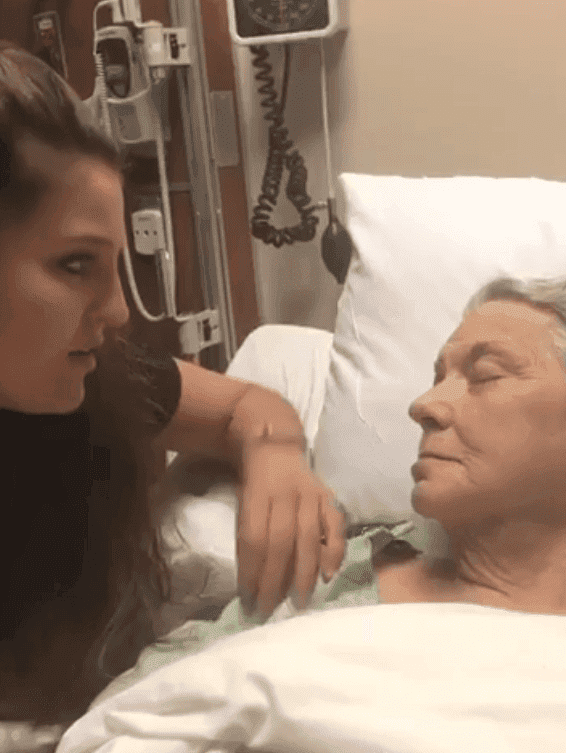 Source: Facebook/Crystal Hamilton Roberts
The sick woman's daughter, Megan Smith, was so impressed. She shared the clip on social media.
"This nurse sat with my mom for hours while the medicine from too much anaesthesia and sang a very special song to my sweet mother to comfort her," she wrote. "You never left her side by choice!!"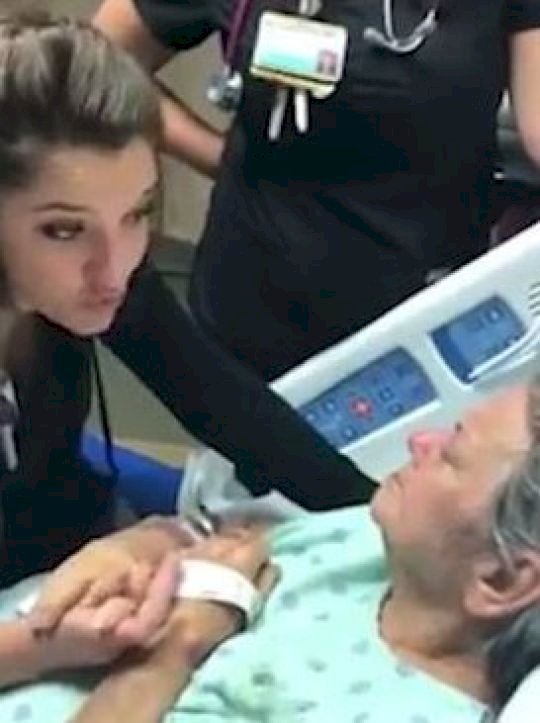 Source: Facebook/Crystal Hamilton Roberts
Megan added, "Words cannot describe the appreciation and love we feel for nurse Olivia who mom calls her angel!"
"Your dedication to your patients is beyond any that I have seen, you truly are a beam of light and I cannot thank you enough for the care and compassion and love you shared for my mother. God bless you, Olivia!"
Her mother was later moved to a nursing home, where she died.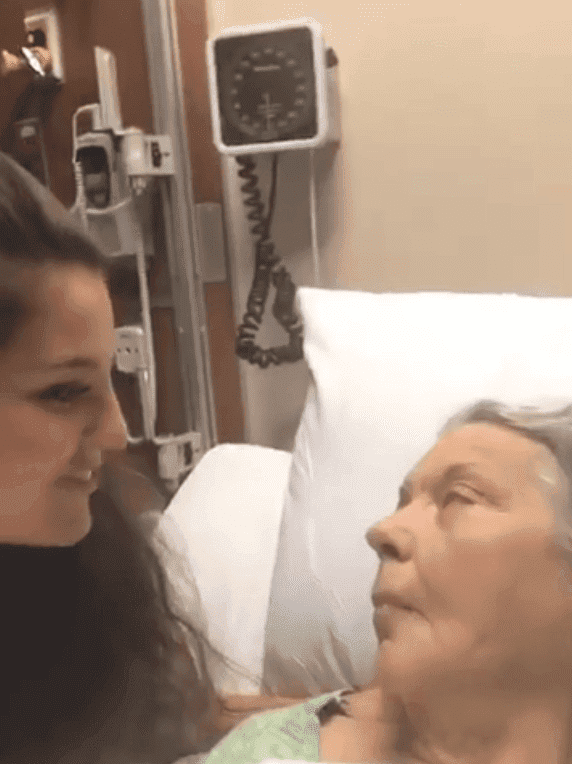 Source: Facebook/Crystal Hamilton Roberts
"Miss Marg has touched my heart in such an indescribable way," said Neufelder in a Facebook post.
"I am so humbled and honoured to be a nurse. My thoughts are prayers are forever with this amazing family."
In an interview, Neufelder said, "There was almost a sense of peace knowing that it was her favourite song and she did tell me it's the song she wants played at her funeral."
Neufelder has won over the hearts of many people for her ultimate selfless act. It's stories like this that reminds us to commend the above-and-beyond endeavors of hospital staff.
Please fill in your e-mail so we can share with you our top stories!