Creepy 'headless chicken monster' moves south
The Australian Antarctic Division recently took footage of the only once before filmed sea cucumber in the Southern Hemisphere.
Colloquially known as the 'headless chicken monster' because it looks like a chicken just before it's put in the oven, as comically described by Dirk Welsford, program leader for the Australian Antarctic Division.
Previously only filmed in the Gulf of Mexico, Enypniastes eximia got spotted proximal to Heard Island, part of a group of volcanic Antarctic Islands.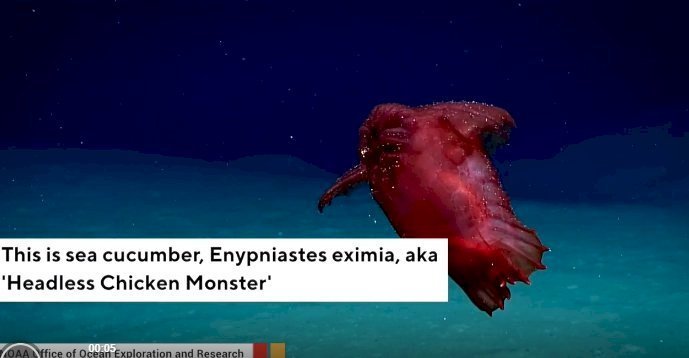 Read more on our Twitter account @amomama_usa.
The bizarre little sea cucumber is also known as the 'Spanish dancer' and unlike most species of sea cucumbers which are stuck on the seafloor, these species have developed webbed, fin-like body parts allowing it to swim through the ocean.
The little sea cucumbers feed on organic material found on the seafloor capturing its food with tentacles while 'walking' along the ocean floor. They are also mostly transparent so food can be seen working its way through the intestines.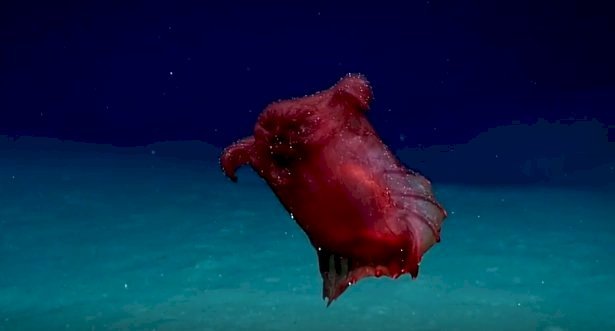 They filmed the odd creature two miles beneath the ocean surface with special equipment rendering breathtaking visuals of this amazing sea cucumber.
For researchers, it highlighted how little is known about the Southern oceans, and with the help of specialized equipment hope to uncover more of its marvel.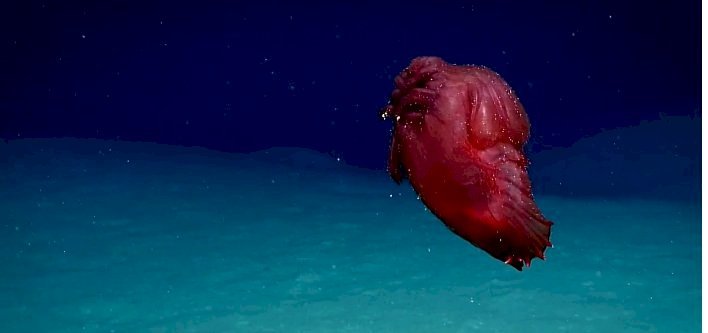 Dirk Welsford, Australian Antarctic Division Program Leader commented:
"Until recently, gear that could survive the depths where the Headless Chicken Monster lives required specialized technicians to operate, and sometimes specialized vessels to launch from. However, we have managed to design a camera that is strong enough to go to 3000m and be run by the crew on fishing vessels, so we have the potential to deploy cameras and collect data from a much wider range of vessels and places."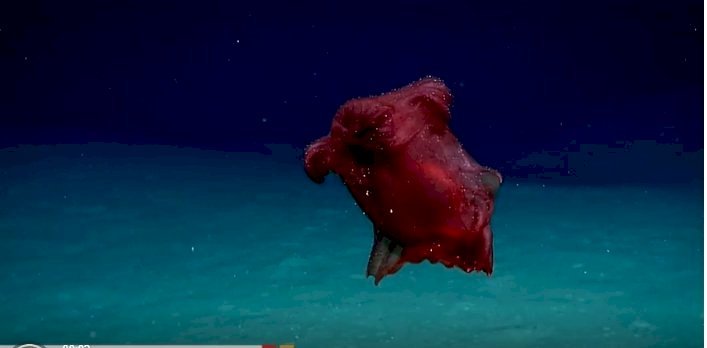 The exceptionally durable underwater camera technology directly contributes to improving sustainable fishing practices. Data collected by the Australian Antarctic Division will be presented on during an annual CCAMLR meeting in Hobart, Tasmania which will continue until November 2. 2018.
One never knows what can happen next, as also illustrated by fishermen in September 2015, when they hauled up a fishing net and found an unexpected individual amongst their catch.
Upon closer inspection they saw it was a sea lion and released it from the net, however, the sea lion seemed rather comfortable and it took some doing to get the creature to go back into the ocean.