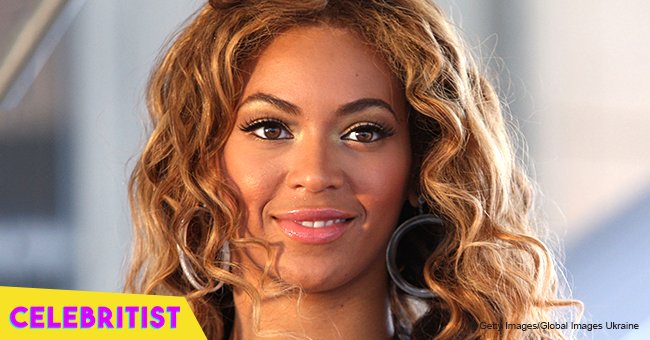 Beyoncé bares cleavage in plunging gray suit & tan checked coat in stunning photo
Beyoncé has made clear through her entire career that she can be whatever she wants and rock whatever she wears. The multiplatinum-selling singer recently shared a pic wearing an executive-like outfit to Instagram, giving off lady boss vibes even outside the office.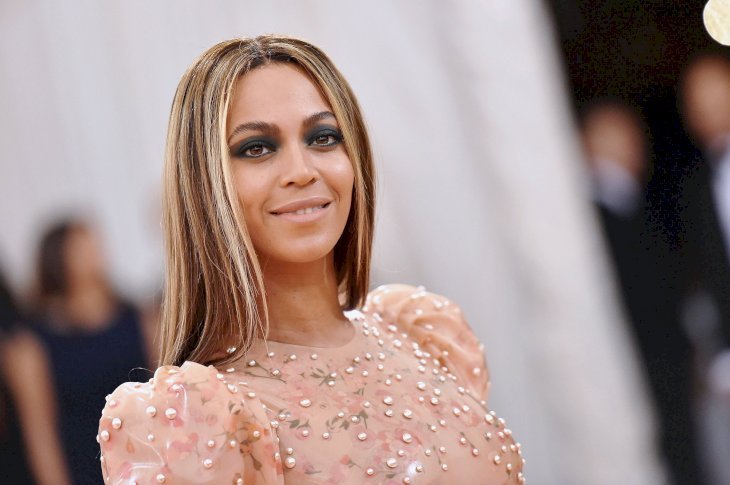 Source: GettyImages/Global Images of Ukraine
The "Partition" singer recently ended the "On The Run II" tour, her joint adventure with husband Jay-Z, and through the duration of the tour, Beyoncé rocked several outfits that cemented her position as a fashion icon and diva on stage.
Now, she's proving her fashion style is so versatile that she could easily own an office environment with her "executive realness" outfits. In a recent set of pics shared to her Instagram, the singer showed off a fitted gray suit that embraced her curves and put her cleavage on display but keeping it classy.
MAKING A STATEMENT
The mother of three looks stunning wearing a gray plaid bell sleeve jacket from Prabal Gurung's pre-fall collection, matching trousers and a dark brown checkered overcoat from Self Portrait. She paired it with see-through stilettos, sunglasses, a yellow and orange stripped handbag by Diane von Furstenberg and a glittering diamond Chanel logo brooch.
The look radiated sexiness and a powerful stance, making a statement and taking a modern outlook in office dressing.
Fans flooded the singer's comment section with praises about her look. "Yes Mama B!!! Loving the corporate look," wrote one enthusiastic fan. Another added, "Your whole LOOK is EVERYTHING!!" and a third one said, "Always so classy whatever you do, wear or say."
Now that Queen B is taking some time off, she's probably enjoying of the profits from her finished tour, which, according to Billboard, racked in $253.5 million in tickets.
A SUCCESSFUL TOUR
The "On The Run II" tour took Beyoncé and Jay-Z across 48 stadiums in Europe and the United States, staring in Cardiff on June 6 and ending with a bang in Seattle on October 4. Is the second joint tour for the couple, and it surpassed their first tour with a 132 percent increase over the original's gross.
With more than 125,000 tickets sold across 18 European cities and 30 in North America, the biggest earner was the Atlanta's Mercedes-Benz Stadium's show, grossing $14.1 million.
Speaking about the tour on her September cover for Vogue magazine, Beyoncé stated that her favorite show, aside from the one in her hometown Atlanta, was the Berlin show at Olympiastadion, the site of the 1936 Olympics. She said:
"This is a site that was used to promote the rhetoric of hate, racism, and divisiveness, and it is the place where Jesse Owens won four gold medals, destroying the myth of white supremacy. Less than 90 years later, two black people performed there to a packed, sold-out stadium."
And continued:
"When Jay and I sang our final song, we saw everyone smiling, holding hands, kissing, and full of love. To see such human growth and connection—I live for those moments."
Fans are now waiting for Bey's next step in music, but considering she recently released an album with her husband, "Everything Is Love," is unlikely that she will release anything else this year. However, we're talking about Beyoncé, so everything is possible.
Please fill in your e-mail so we can share with you our top stories!