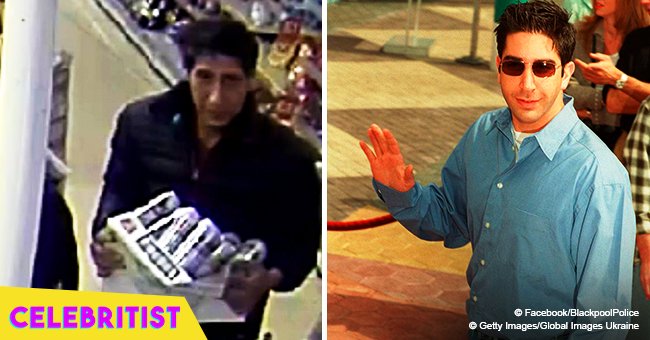 Beer thief goes viral for looking like Ross Geller from 'Friends' in surveillance photos

David Schwimmer tweets "it wasn't me" after a photo of a beer thief who resembles him goes viral. Fans had a field day toasting their uncanny similarity.
A photo of a wanted beer thief has gone viral after many noticed his uncanny resemblance to "Friends" star, David Schwimmer. The image appeared blurry but the man's hair and the shape of his face is a close representation of the actor who portrayed Ross Geller on the hit television show.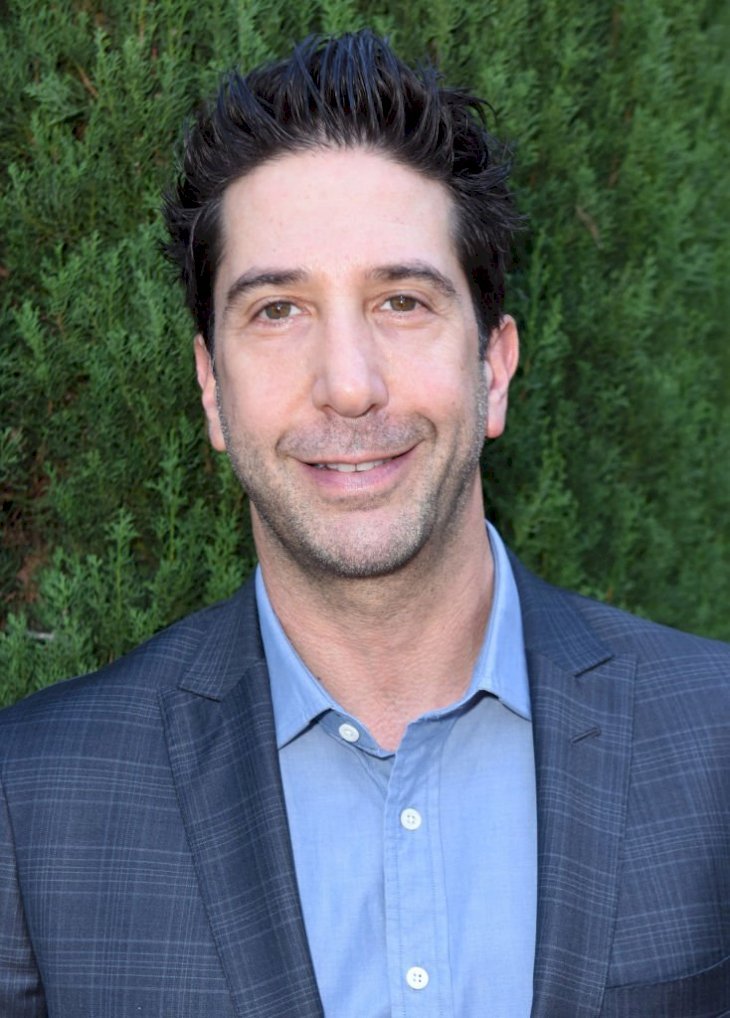 Source: Getty Images
The photo was uploaded by British police on Facebook along with a call to identify the man. He allegedly stole crates of beer cans from a Blackpool restaurant.
"Do you recognize this man? We want to speak to him in relation to a theft at a Blackpool restaurant on the 20th September."
COULD HE BE ROSS GELLER?
Fans were quick to comment on the post, most of them offering hilarious cracks in relation to Schwimmer and his character on "Friends."
"That's clearly not Ross. They're as different as night and … later that night,"
"It's a staff member. He was on a break," another wrote in reference to Ross's famous line on the show.
As an ode to the "Friends" theme song, one fan got creative and altered the song's lyrics to suit the occasion.
"So no one told you life was gonna be this way, your job's a joke, you're broke, your love life's DOA. It's like you're always stuck in second gear and before you know it you're in SPAR stealing some beeeeeeeeer."
'IT WASN'T ME"
But it was Ross Geller himself, aka Schwimmer who denied his involvement in the theft in a tweet. To make light of the matter, he shared a funny video proving where he was during the alleged time of the theft. The clip showed the real Schwimmer inside a grocery in New York carrying a crate of beer cans, imitating the one featuring his doppelganger. He swore "it wasn't me" in his caption.
"Officers, I swear it wasn't me. As you can see, I was in New York. To the hardworking Blackpool Police, good luck with the investigation.#itwasntme"
In response, the Lancashire Constabulary tweeted a line lifted from the "Friends" theme.
"Thanks for being there for us."
The actual thief is still at large despite being heavily talked about on Twitter. But fans had a field day toasting his lookalike.
IS HE EMINEM?
There was also a previous incident this month when another celebrity was linked to a police suspect. The Rochester Police Department posted photos of a man accused of trespassing a property. The images drew attention for the man's resemblance to rapper Eminem. Fans had funny things to say but the police confirmed the suspect wasn't Eminem.
Please fill in your e-mail so we can share with you our top stories!