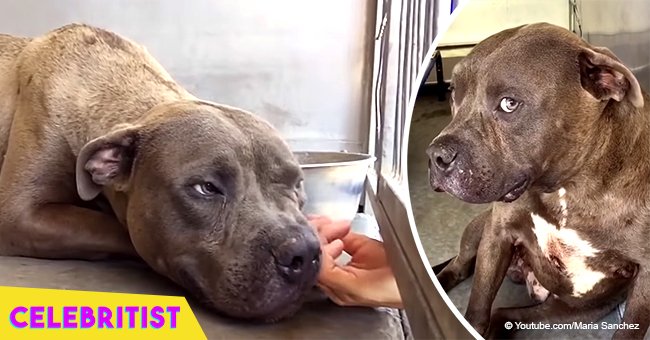 Dog trained to fight is labelled as agressive, but then he gets his first caress
A two-year-old pit bull named Cruz arrived at a shelter and was labeled as aggressive since he had been trained to fight. However, when Maria Sanchez, a volunteer, approached the scared animal, he discovered what love feels like.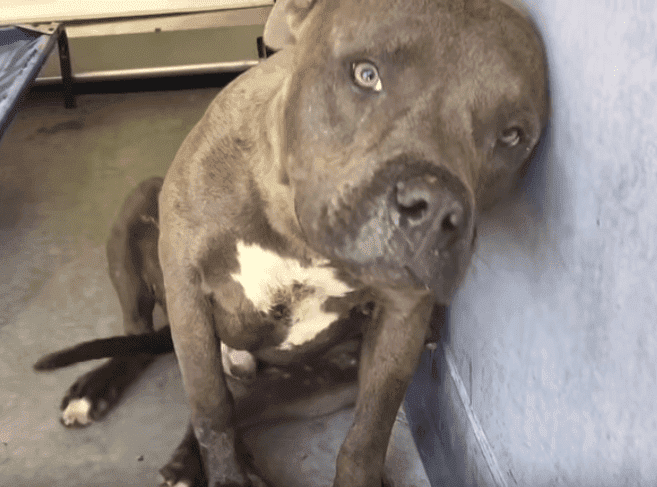 Source: Facebook/savethesquishies
The heartwarming video of a pitbull being pet, probably for the first time in a long time, was taken at a city shelter in San Bernadino, California by dog rescuer and volunteer Maria Sanchez.
The pooch was cowering on the side of his kennel, avoiding eye contact and making whimpering sounds as he kept his head low. He even gives his back to the kind woman who's trying to get his attention, a behavior that, instead of aggressive, shows a more demure nature on the animal.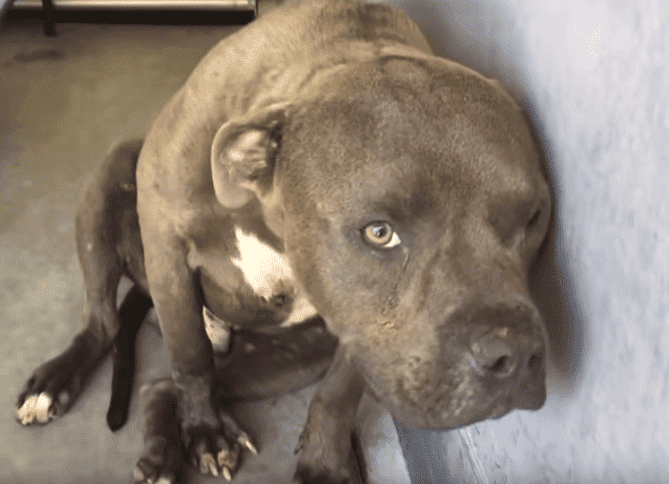 Source: Facebook/savethesquishies
Sanchez decided to prove the shelter that Cruz was not the aggressive animal they thought. She kneeled next to his kennel and started talking to him in a sweet and soothing voice, asking him to come closer and calling him a good boy.
After a few minutes, Cruz starts to wag his tail and finally faces her, a sign that Maria was doing something right. It took a bit more of coaxing for the dog to trust Maria, as he laid down on the floor still wagging his tail but even far from Maria's reach.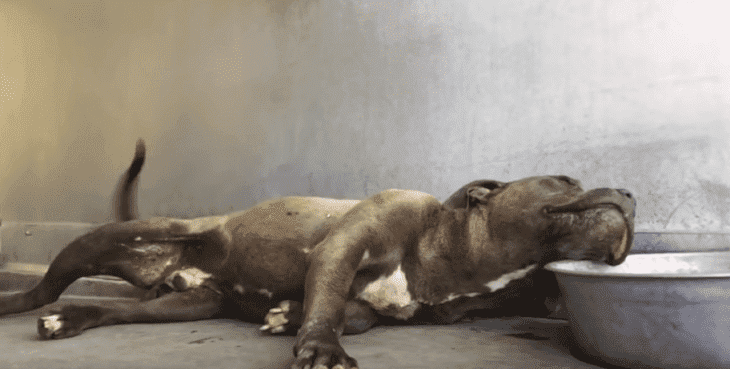 Source: Facebook/savethesquishies
GETTING THE LOVE HE DESERVES
With some effort, she managed to pet his head with her finger finally, and Cruz started to get closer and closer searching for more petting until he finally was at Sanchez's reach. "Hello, angel! See? You're not aggressive you're just scared," the woman can be heard saying in the clip.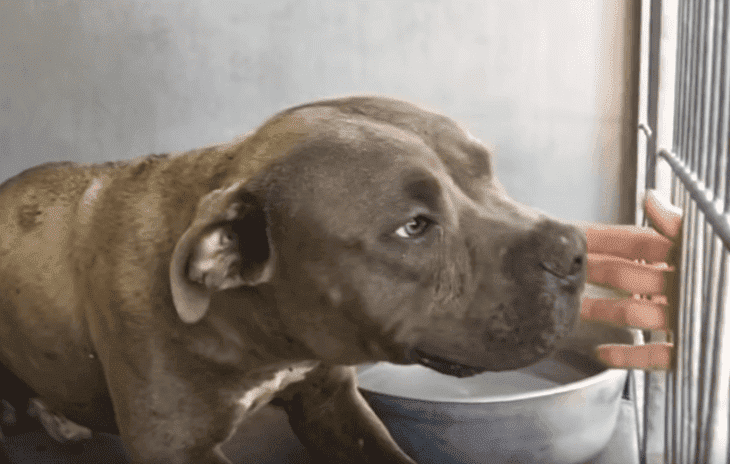 Source: Facebook/savethesquishies
Cruz doesn't go back into the back of his kennel, instead choosing to stay at Sanchez's reach so she can shower him with love, that's all he ever needed.
Sanchez also shared a video playing outside with Cruz, and the shy dog from the kennel was no longer there. Instead, a playful, loving pup came out thanks to Maria's attention.
Luckily for Cruz, his story has a happy ending, as Maria later updated her Facebook post to inform people that he was adopted. Now he'll get all the love, cuddles and pettings that he had been missing in his life.
ADOPTION IS ALWAYS THE ANSWER
Animal lover and activist have been trying to spread the word about adoption for years. But there are still some people who prefer to buy their pets, instead of giving dogs in shelters a second opportunity in life.
Adopting a furry friend can bring joy to a family, and this video of a little girl singing a lullaby to her newly adopted puppy is a big example of that.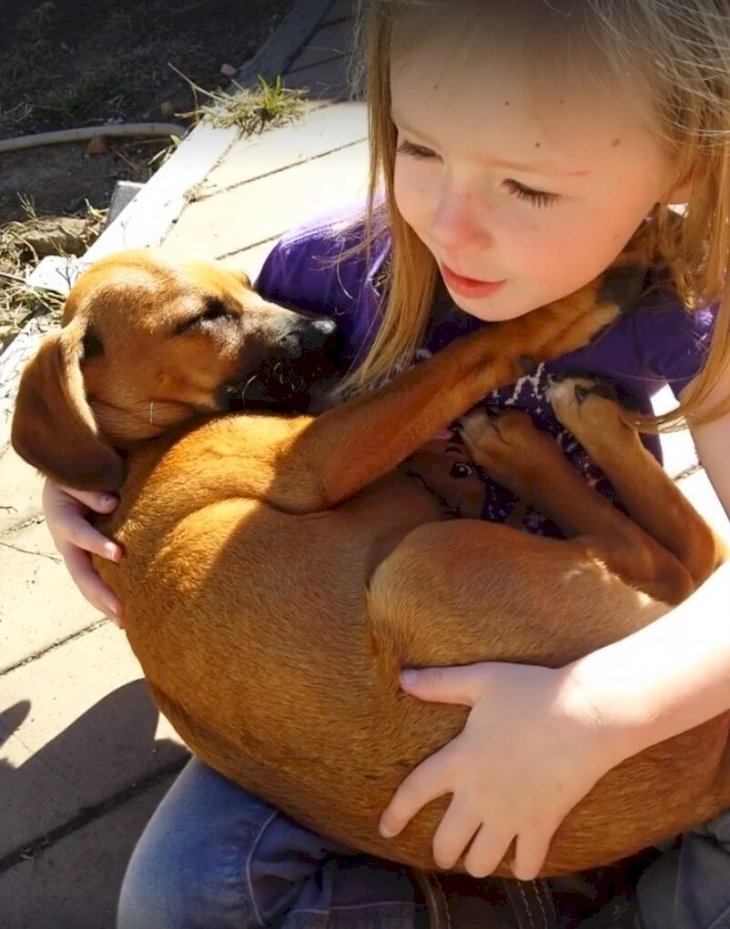 Source: Facebook / Lauren Malone
The clip, recorded by the girls' mom and shared on Facebook, has earned over 25 million views and almost 500k shares since it was posted last year.
"And THIS is why you should adopt a rescue dog. Or two. Or three or four. We adopted Oakley this week from our favorite rescue Americanlabrescue.com," Lauren Malone captioned the heartwarming video.
Please fill in your e-mail so we can share with you our top stories!