The shape of your feet and toes might say a lot about your personality
The feet can tell us much more than we think about the character, mood and even health of people.
By observing its shape, size, placement of the fingers and even how the footprint is, we can extract valuable information about the personality of the person in front of us.
Probably you are already thinking of taking off your shoes and taking off your socks to see how your feet are and discover if it matches or not with your way of being.
Moreover, you may be trying to visualize what the shape and size of your relatives and friends is like to know how they really are and understand the why of their attitudes towards life.
There are four different types of feet that correspond with four ways of being. Look down and answer: Do your feet match your personality? Read more on our Twitter account @amomama_usa.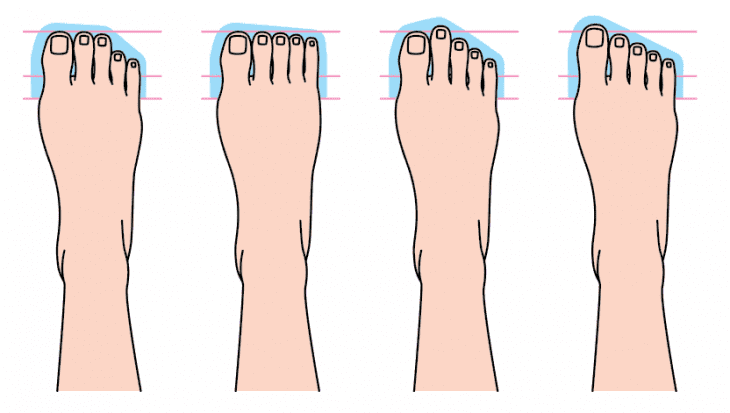 Type 1: Toes that are all the same length
By having all the fingers -including the fat one- a similar length, the tip of the foot has a shape similar to a rectangle.
Called "Peasant's Feet", they are characteristic of analytical people who examine in detail every decision or problem that is posed to them, carefully comparing pros and cons before acting. People with square feet are not at all impulsive and shy away from making improvised decisions.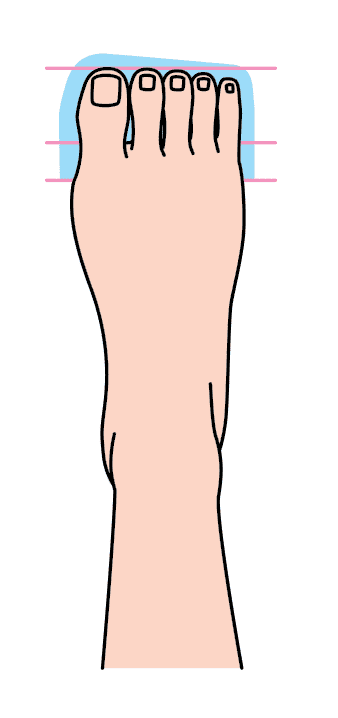 Type 2: Diagonal toe length
Also known as "Foot of Water" or "Sharp Foot", it has an elongated shape and all the fingers are inclined towards the big toe that tapers at the top and ends in a point. It is related to dreamy and idealistic people with a tendency to evade reality and immerse themselves in their own imagination.
These are people with a swinging mood, impulsive and with a rebellious attitude towards the conventions of everyday life.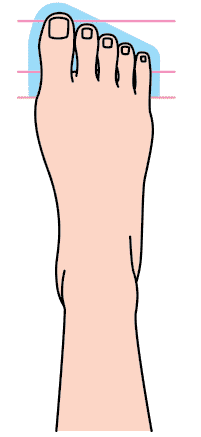 Type 4: The Greek Foot
Feet in which the second finger is taller and narrower than the fat one and stands out from the rest. In the Greek feet, the fingers end in a point, causing the foot to have a triangle shape. They correspond with active and enthusiastic people who like to be permanently doing things.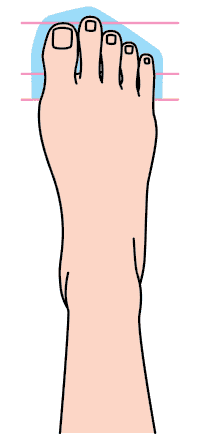 Type 3: Roman foot
They are feet with a harmonious and proportioned shape. Those with common feet are usually outgoing and sociable. Always willing to learn new things and innovate by doing different activities, hence they are people who love to travel and get to know new cultures.
Self-confident, they sometimes show so much pride and security that they end up being somewhat eccentric.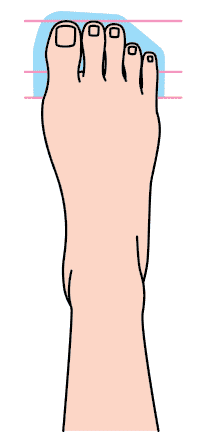 By observing the feet based on the posture, the shape of the fingers and the separation between them, we can know the emotions of each person.
For example, when the big toe is very long we would be before a person "talkative, given to verbal outbursts and with airs of grandeur" and the more separated from the second finger it will be because it is harder to express their emotions or feelings.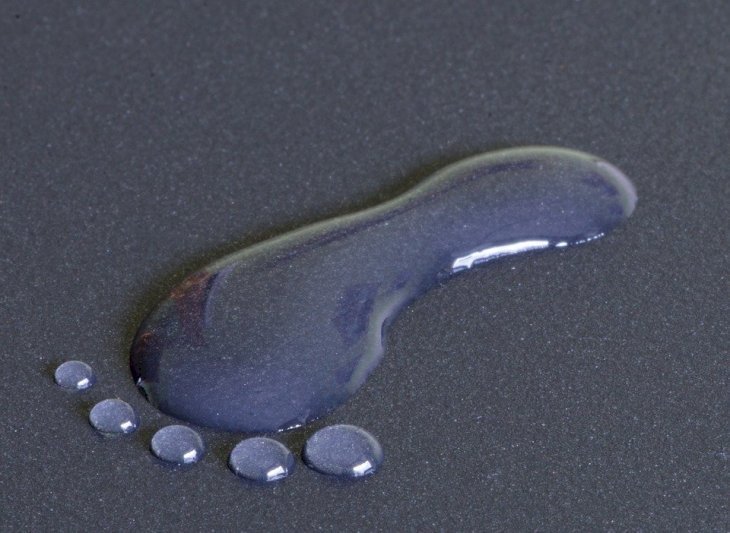 While people with small feet tend to be calmer and like the pleasures of the good life, those with big feet have an entrepreneurial character and are prone to start their own businesses and succeed.