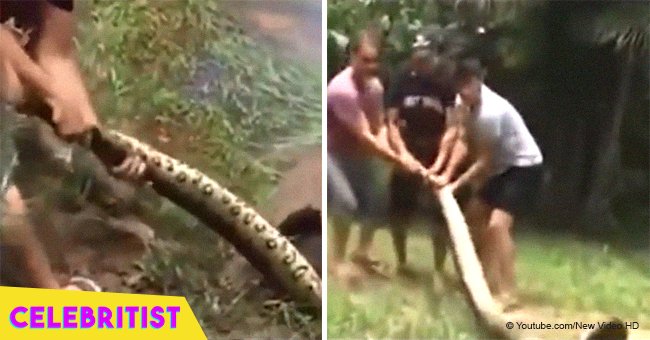 Dramatic moment when two men fight for dog's life trapped in deadly clutches of a giant anaconda
A pair of brave men fought to save a puppy's life after it was dragged into the water under the deathly grip of an anaconda. The clip is believed to have been filmed in Brazil, where the snakes are not uncommon to be found.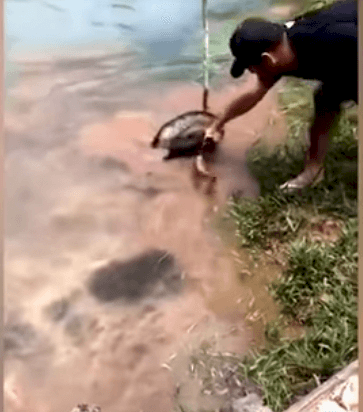 Source: YouTube/New Video HD
In the incredible video shared on YouTube by Andrew Barao, a few villagers can be seen screaming in horror as they notice the dog turned into the snake's prey. The poor puppy was no match for the colossal snake measuring 4.5 meters long, but the inhabitants of the small community came to his rescue.
They don't have much time to act, so, on impulse one man takes the snake by its tail and starts pulling it towards the river bank. Soon after another man join, and they drag the massive reptile out of the water while it keeps fighting to slither back in.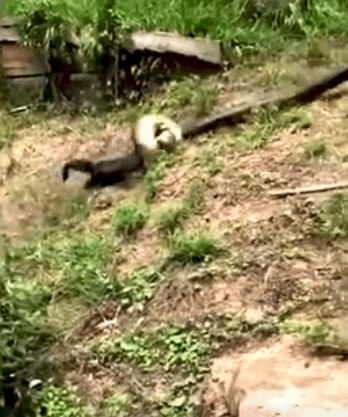 Source: YouTube/New Video HD
After they finally got the snake on land, they struggled to release the dog from its tight grip. Another villager shows up with a stick and starts aiming deathly hits at the snake's head while the others try to loosen the dog from its grasp.
A few seconds later, the anaconda goes limp, letting go of the puppy. The dog runs away immediately, clearly shaken and frightened by the near-to-death experience, but apparently unharmed.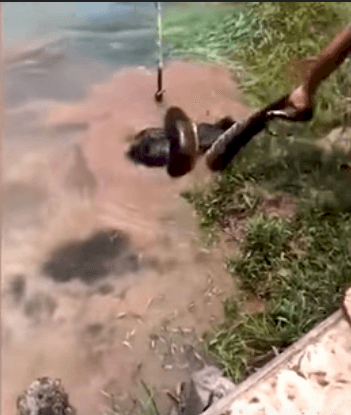 Source: YouTube/New Video HD
Towards the end of the video, the predator stays lifeless on the ground while the dog yaps on in the distance.
According to Andrew Barao who shared the video, the dog had disappeared earlier from a nearby farm, prompting the villagers to search. When they found him and realized the fate that would soon befall him, they sprang into action.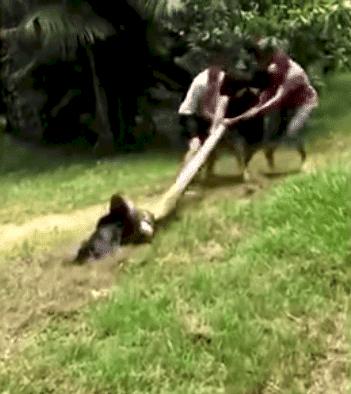 Source: YouTube/New Video HD
A GROUP OF KIDS FIGHT A SNAKE TO SAVE THEIR DOG
On a similar note, another video that has gone viral shows a group of kids valiantly fighting a snake to save their dog.
In the clip, the predator has a deathly grip on the pup's waist and hind legs, and the poor dog was crying in pain and distress. The video shows one of the boys trying to hit the snake's head with a hard stick, while the others hit it with large leaves.
Finally, one of the boys grabs the snake's head as the rest unravel the animal from the dog's waist. Eventually, the serpent's hold loosens and the dog springs away in the other direction.
The older boy is seen holding the snake by its head at the end of the video but is not clear where the footage was taken or what happened next to the snake.
Please fill in your e-mail so we can share with you our top stories!