Jim Carrey turns Trump's mouth into a bomb with his new POTUS-mocking portrait
Award-winning actor Jim Carrey, who uses his Twitter account primarily to share his artwork, tweeted a new piece about the President. 
The artwork showed President Trump – colored with an orange marker – with his mouth wide containing a bomb. He wrote in the caption: 
"Today they tried to murder two Presidents as well as public servants and journalists. Make no mistake, these terrorists were encouraged and emboldened by the hate speech of Donald Trump. If you can't see the clear menace of this man's influence by now then you are a part of it."
Read more on our Twitter account, @amomama_usa. The artwork can be seen below. 
It's not the first time Carrey used his artwork to mock the President. Earlier this year he also referred to POTUS as a "demon."
Carrey said in a recent interview that his art helps him to process the world around him and deal easier with current events. 
He loves expressing the crass thoughts and feelings that others want to vent out, but might not always be able to. 
Fans of Carrey can view his artwork and political drawings on display for the first time at the Maccarone Gallery in Boyle Heights. 
The collection is titled "IndigNATION: Political Drawings by Jim Carrey, 2016-2018." The show's pamphlet explains: 
"Carrey's cartoon drawings are a conduit for his frustration and disappointment in the U.S. constituency, his response to the election of a controversial and ill-equipped media figure and the corrupt and dishonest manner in which the current administration is perceived to function."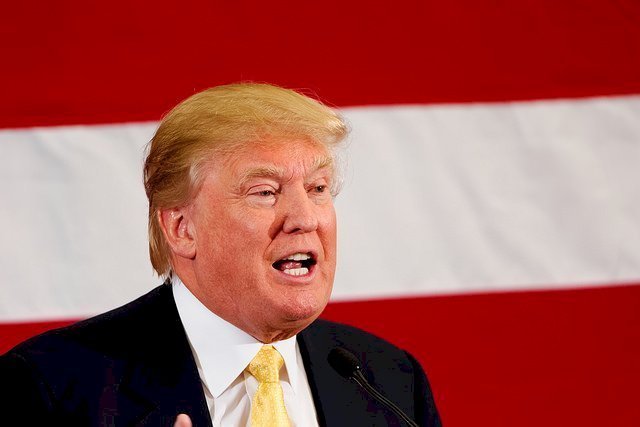 Carrey has been vocal about Trump from the start, telling the Los Angeles Times that he will "not accept a liar" as his leader, and added that Trump "is the only true enemy of the state."
This has week has seen the rise of attempted terrorist attacks on American soil, with explosive devices being sent to former President Obama and Hillary Clinton. 
Parcels were also sent CNN Offices, George Soros and Maxine Waters, all intercepted in time either by the Secret Service or other staff members.