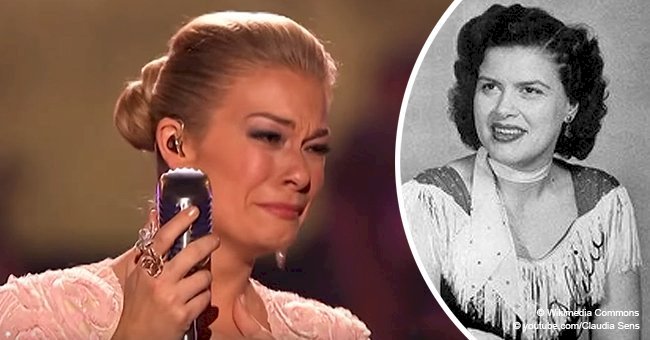 LeAnn Rimes' performs Patsy Cline's classic song and her singing bewitched fans (video)

Her unforgettable tribute to one of Country Music's biggest legends in 2013 at the American Country Awards is the stuff of legend for fans of the genre, and it shows why she has always been likened to the late star.
December 10, 2013, marked one of the most significant career milestones for 36-year-old LeAnn Rimes, and those privileged enough to attend her performance witnessed a magical moment in Country Music, as Today reported.
A video of Rimes, who first rose to fame in 1996 when she was still a teenager, singing two of Cline's most iconic hits, "Crazy" and "Leavin' on Your Mind" was shared on YouTube on December 12, 2013.
The clip still continues delighting netizens from all over the world, astonished by this reminder of why Rimes earned such an important status in contemporary Country Music. Read more on our Twitter account @amomama_usa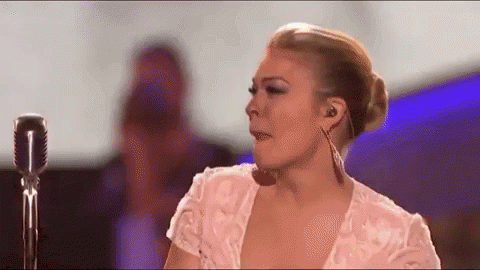 Source: YouTube / Claudia Sens
A PERFORMANCE THAT TOOK THE AUDIENCE BACK IN TIME
Emotions ran high when Rimes took the stage at the Mandalay Bay Resort & Casino in Las Vegas to honor the legendary Patsy Cline on the 30th anniversary of her tragic death in 1963 when she was only 30 years old.
Following her amazing rendition of a medley of songs made popular by Cline in her short career, the "How to Kiss a Boy" singer was left in tears touched by this reminder of how important Cline was in her own professional path.
"Tonight, we want to remember Patsy with the help of a beautiful young woman who began her own remarkable career being called 'the next Patsy Cline'. Here to raise her own great voice to honor Patsy. That said, this is the amazing LeAnn Rimes."
-Luke Bryan, YouTube, December 12, 2013.
Rimes wore a long sequined dress as she took the stage, which had a huge portrait of Cline as a background. The black and white filter and vintage microphone sent the viewers back in time to Cline's days.
REACTIONS
After the video of Rimes's performance of Cline's songs was uploaded to YouTube, country music fans had the opportunity to share their thoughts about the magical night.
"No one can sing better than Leann. She probably has the best voice in the business. All genres," wrote user "Uncle Go-rilla." "Few can pull off Patsy Cline songs. LeAnn Rimes can," added "jerlan23."
Singer Trace Adkins, the awards ceremony co-host for that night, also expressed his positive impression with Rimes's performance.
"I just want to say it takes one great singer to take a Patsy Cline song and LeAnn Rimes just reminded us she is one great singer. I take my hat off to her," he said.
A LEGEND ON HER OWN RIGHT
When Rimes was only 13 years old she took Country Music by storm with a second career-defining album that sold over 123.000 copies on the first week since its release.
Her record, "Blue," was named after its biggest single, originally written for Cline, who never got to record it because she was killed in a plane crash before having the chance.
The song composer, Bill Mack, also known as disc jockey and record promoter in the Dallas scene, never heard somebody who could do justice to his song other than Cline, until he encountered Rimes and he knew she was the one.
Mack was right. He pitched the song to a still unknown Rimes, and she didn't disappoint. She went on to become the first country musician to win the Best New Artist Grammy award and her impressive career just grew from then on.
BRINGING A SONG AND A LEGACY TO LIFE
Rimes made the song her own, but Cline's magic and influence never left her, and her 2013 performance was an undeniable reminder of this.
Thanks to Rimes, the forgotten song received a new life, and now, other young aspiring singers can use the song to showcase their talents, just like 26-year-old Casi Joy did in "The Voice" in 2017.
Joy chose "Blue" as the song with which she was going to sing for her blind audition to the competition, and it proved to be the right thing to do, for she made all four judges turn their chairs in awe after hearing her impressive yodeling skills.
Please fill in your e-mail so we can share with you our top stories!