Steve Harvey gets ready for Halloween, shows off carved pumpkin that looks like him
Steve Harvey has a change of heart about Halloween after seeing a pumpkin like no other. 
Steve Harvey never fancied Halloween, at least not until he saw a pumpkin with his face carved on it.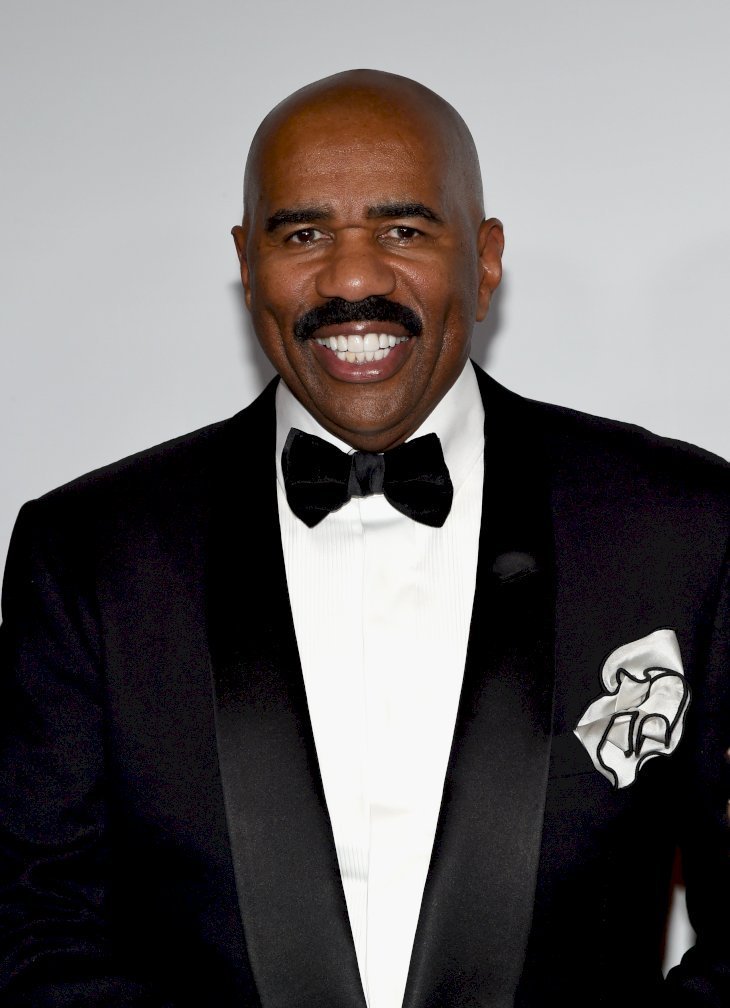 The comedian took the time to upload a video on his YouTube page to show off a pumpkin like no other. He revealed he never cared about a pumpkin in his life but was caught off-guard when his personal pumpkin came along. It had his face carved on it. 
He wasn't initially too thrilled until the pumpkin lit up and changed his whole perception about it. 
"This my pumpkin right here. I'm gon keep this pumpkin when it starts rottin' … I'm gon keep the pumpkin til I look 90."
Harvey recalls being too busy as a UPS man to care for Halloween. 
"I was a UPS man. I had a brown t-shirt on and a box. I was the UPS man every year. Halloween wasn't my favorite … we didn't get no good candy, we got poor candy."
Things probably changed since Steve married, had kids and grandchildren. Surely the man must be all for treating his family to some Halloween fun. He did prepare an epic Halloween show a couple of years back. He dressed up as King Jaffe Joffer from the film "Coming To America" and even invited the film's two female stars to join him. Of his Halloween theme, the television host said, 
"We always go all out on Halloween on the show. I don't really do scary things, I don't like scary things, it's not for me, so we decided to change it up this year. Here is our biggest and best yet, this is based on my favorite comedy film of all time, 'Coming to America.'"
Halloween may not be one of Harvey's favorite occasions but birthdays are pretty special to him. He went all out recently to greet his wife Marjorie Harvey a happy 54th.  He surprised her with life-size inflatables designed for a game of bubble soccer. It was an unusual gift but his wife loved it. She couldn't wait to play with it after Steve removed her blindfold revealing his surprise.