Steven Seagal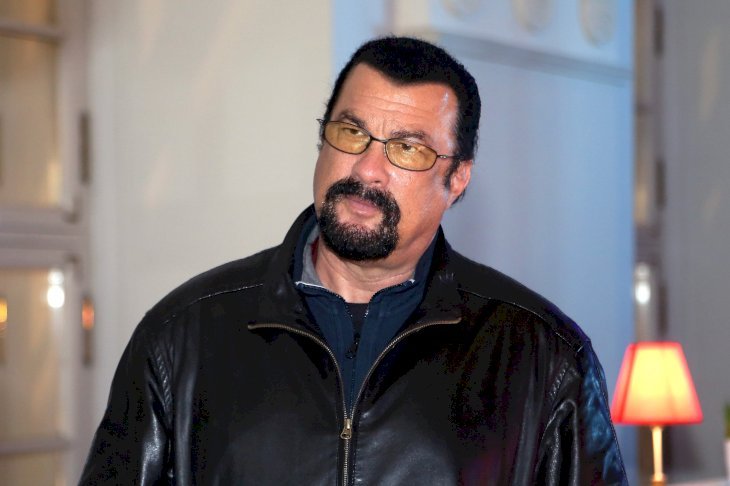 Content
| | |
| --- | --- |
| Full Name: | Steven Frederic Seagal |
| Date of Birth: | April 10, 1952 |
| Place Of Birth:   | Lansing, Michigan, United States |
| Zodiac Sign: | Aries |
| Age: | 66 years ago |
| Height:   | 1.93 m |
| Professions:   | Actor, film producer, screenwriter, martial artist, and musician |
| Famous For: | Steven Seagal: Lawman, True Justice, and Absolution: Cast Interviews |
| Net Worth: | $16 Million |
| Spouse/Ex: | Erdenetuya Seagal (2009 to present), Kelly LeBrock (987–1996), Adrienne La Russa (1984–1987), Miyako Fujitani (1974–1987) |
| Social Media: |  Twitter, Facebook, IMDb, Wikipedia, Google +, Youtube, Official Website |
Who is Steven Seagal?
Steven Frederic Seagal is an actor, film producer, screenwriter, martial artist, and musician. On August 5, 2018, he was appointed as Russian Special Envoy to the United States by President Vladimir V. Putin. Steven Seagal produced and starred in "Above the Law" (1988), and became a well-known action star in the 1990's.
Early life:
Seagal was born on April 10, 1952, in Lansing, Michigan to Patricia and Samuel Seagal. He started studying martial arts as a child. He studied under Fumio Demura. When he was 17, Seagal took a job in Japan to teach English. While in Japan, he studied Zen and perfected his martial arts. He earned black belts in aikido, karate, judo, and kendo.
Career:
Seagal lived in Asia for 15 years and studied Eastern philosophy. He occasionally choreographed martial arts fight scenes in movies and worked with stars, including Sean Connery and Toshiro Mifune.
He eventually returned to the United States and opened a martial arts academy. He also became a bodyguard for celebrities like Kelly LeBrock and Michael Ovitz.
His 1988 debut film, "Above the Law," was a success, and led to the movies "Hard to Kill" and "Under Siege," which are his most famous films to date.
In 1994, Seagal made his directorial debut with "On Deadly Ground." Unfortunately, it was not as successful as his previous movies. In fact, in 1995, the film won him the Razzie Award for Worst Director. 
He then directed two more action movies, "Executive Decision," and "The Patriot." Seagal also starred in "Exit Wounds" in 2001, and "Half Past Dead" in 2002.
He also appeared in the television series, "True Justice." Seagal continued to star in action films, including "Force of Execution," and "Gutshot Straight." He was also featured in the 2015 documentary, "The Real Miyagi."
Besides his on-screen success, Seagal has been the center of many speculations and even suspected of having ties with the CIA. In 1997, he was given the title of tulku - the reincarnation of the Buddhist lama - by His Holiness Penor Rinpoche.
In 2013, his relationship with Chechnya leader, Ramzan Kadyrov, who has been accused of kidnapping and torturing Islamic insurgents and their families, created controversy.
Seagal had a close relationship with Russian President Vladimir Putin and was named the Russian special representative to the U.S. in 2018. He aims to promote "cooperation in culture, arts, public and youth exchanges," according to Russia's foreign ministry.
Personal life:
Seagal has had three marriages and seven children.
In 1975, he married Miyako Fujitani. They have two children together, Kentaro Seagal and Ayako Fujitani. After he moved back to the U.S., he cheated on Fujitani with Kelly LeBrock, and they subsequently divorced in 1987.
Seagal went on to marry LeBrock and together they had two daughters, Annaliza Seagal and Arissa LeBrock, and a son, Dominic Seagal. However, they divorced in 1996.
Seagal also has a daughter, Savannah Seagal, with Arissa Wolf, who was his children's former nanny.
In 2009, Seagal and Erdenetuya Batsukh got married. They have one son, Kunzang Seagal, together.
Movies/Series:
"I have made a lot of mistakes. But I've worked hard. I have no fear of death. More important, I don't fear life." ~ Steven Seagal
Trivia:
Is the first foreigner ever to own and operate an Aikido dojo in Japan. Known as "Master Take Shigemichi," he was the chief instructor at the Aikido Tenshin Dojo in the city of Osaka
Has three children with Kelly LeBrock: Annaliza Seagal, Dominick Seagal, and Arissa Le Brock.
Is an Aikido master - 7th Dan 
Father of Kentaro Seagal and Ayako Fujitani
His love of guitar and appreciation of rasta music led him to study with a teacher in Jamaica, where he owns a vacation home
Master in Japanese Kendo
Broke Sean Connery's wrist when he was teaching him martial arts during the filming of "Never Say Never Again" (1983)
His first seven films were all starring roles, ending with "Executive Decision" (1996)
Is a singer and guitarist
Has worked with Damian Chapa and Byron Mann in two of his films as his teammates. He worked with Chapa in "Under Siege" (1992), in which Chapa is a fellow sailor, and with Mann in "Belly of the Beast" (2003), in which Mann's character is his friend and partner
Owns an extensive collection of guitars and samurai swords