Horrifying moment a baby's pram rolled onto a busy road
A man witnessed a terrifying moment and everything was recorded in the camera of his vehicle.
As if it were a horror story HGV driver Martin Keenan, 32, was on his way to work when he suddenly saw how a baby stroller just rolling down the street stopped right at a traffic intersection.
Keenan could not make out what was approaching the intersection from the sidewalk until it was right next to him. There was a baby a few months old inside the stroller. He said: "I saw something the distance rolling. I did not realize what it was until I got a bit closer. "
"Then I realized it was the pram that rolled onto the main road. Then I saw the lady run out of the shop. She ran to the pram with her mouth open, like "oh my god", and then got the pram off the road."
Read more on our Twitter account @amomama_usa.
Pram with newborn baby rolls onto busy road narrowly missing oncoming traffic https://t.co/rHEcPDcmOI pic.twitter.com/YgIV2kIJ0R

— Daily Mirror (@DailyMirror) October 25, 2018
The man was terribly angered to think of the tragedy that could have happened if the stroller had not stopped just before the oncoming cars that circulated the avenue.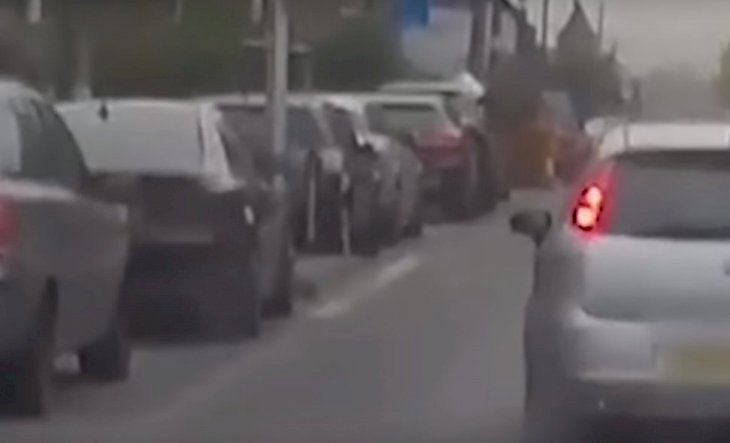 Apparently, the alleged mother of the baby had stopped in front of a clothing store and had decided to leave the stroller with the baby just outside in the street, but she must have forgotten to put the brakes on it.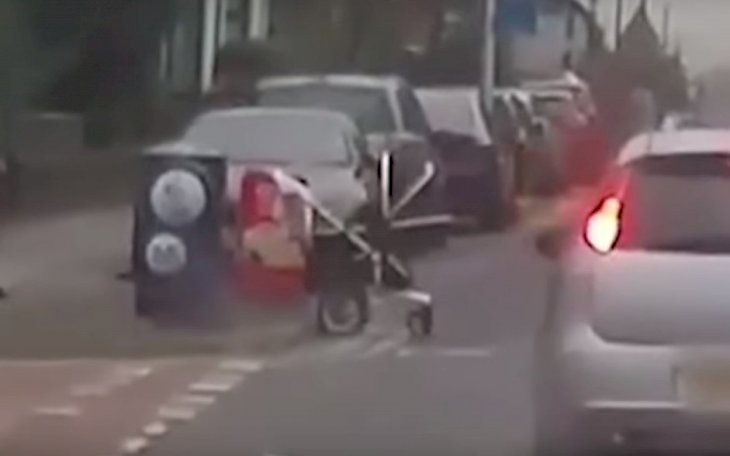 'She was shocked - I do not know why she left her pram outside while she was in the shop, because of the looks of that pram, it looks like a newborn baby.'
Fortunately, there was no accident to be sorry about but Keenan went to work with a terrible impression in his mind of everything that could have happened.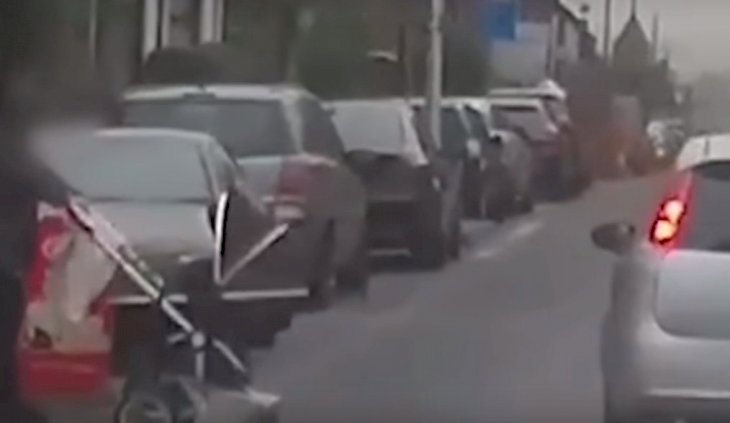 'I was pretty angry over the fact she has left her baby outside to shop while she has gone in the shop. I think she just needs to be a bit more safe. That baby could have rolled out into the road, someone could have crashed into the baby. '
The incident was caught on camera at about 3.50pm on Tuesday, October 23. Let's hope that the mother of this baby has learned the lesson and does not leave the pram again without supervision.
This reminds us of the terrible story of an Arizona woman who left her baby to die in a desert inside a stroller and now is paying for her cruel actions.