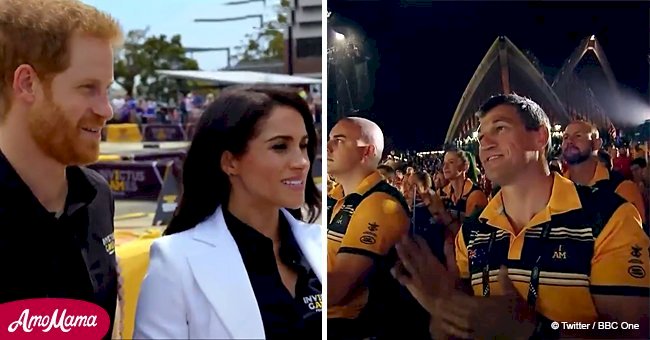 Meghan and Harry's deep dialogue with veterans shows how splendidly they work together
When a group of Australian and British veterans recently returned from a cross-country expedition they sat down with Prince Harry and Meghan for a private conversation ahead of the Invictus Games.
Showcasing their teamwork, the royal couple shares an inside look into their conversation with the veterans in a clip from the BBC.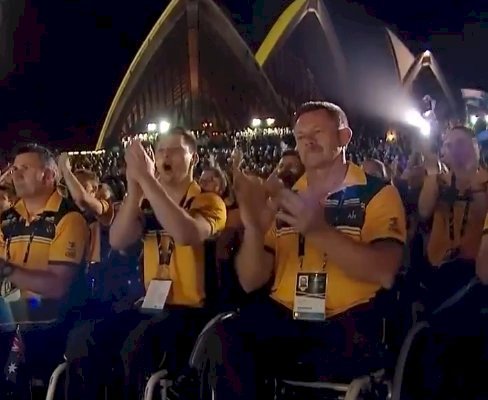 Source: BBC One
One veteran goes ahead to congratulate the royal couple on the great news of them expecting their first child, to which Meghan smilingly thanks him. Another veteran told them:
"Parent is the best job in the world, it is. You'll love it."
Meghan asked the veterans about their 1,000-mile expedition, and whether it was more challenging mentally or physically.
Read more on our Twitter account @amomama_usa.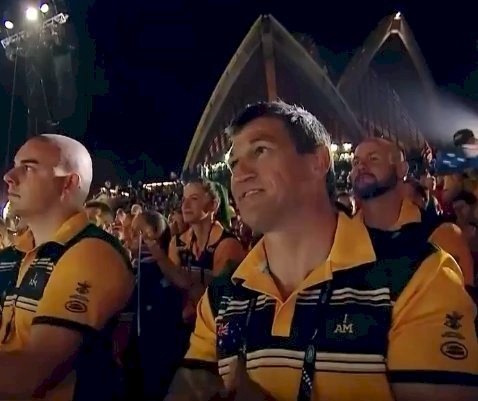 Source: BBC One
The one veteran replied:
"A bit of both. It's so strange because we were out on the trek, you know, physically pushing ourselves to the limit, and then to relieve a lot of what we've been through."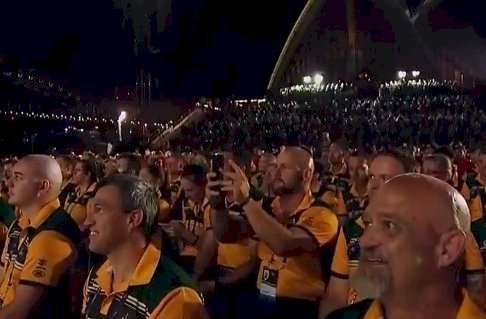 Source: BBC One
Prince Harry interjected by saying:
"That's exactly what this whole thing was about. Putting yourself in an uncomfortable situation, another uncomfortable situation, but together and realizing that actually those demons you've got inside here, no matter how many times you process them, to use them as an opportunity to once again talk about it."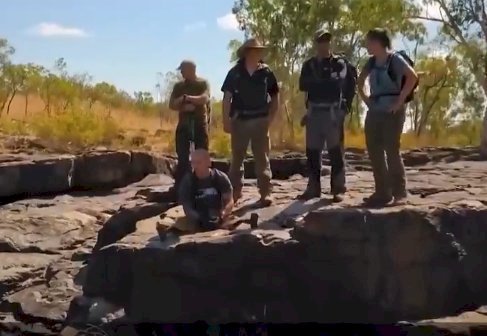 Source: BBC One
Meghan filled on to Prince Harry's comment and said:
"Just as you guys realize that you're not alone, that you have each other. It's such a shared experience."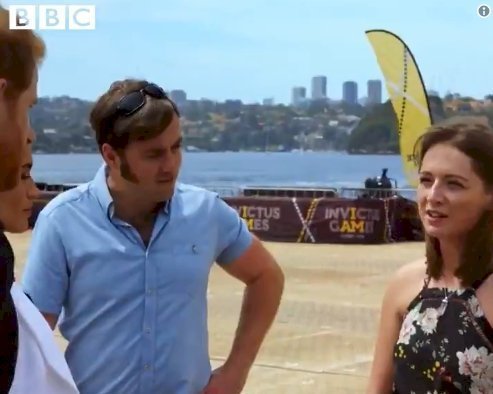 Source: BBC One
Carrying on with the thread Prince Harry adds:
"You can have this shield in front of you And give the confidence for those others to talk and to normalize the conversation around mental health."
The royal couple made their duties look effortless as they tackled them in tandem, they teamed up earlier during their tour addressing the subject of mental health at an 'anit bad vibe circle' on Bondi Beach in Sydney.
Meghan and Harry's ability to connect with people on a personal level, especially children and veterans have not gone unnoticed and were clear to see during their entire royal tour. The couple will rejoin the Invictus Games competitors for the closing ceremony on Friday after which they will be heading to New Zealand for the last leg of their tour.
The royal couple also traveled to Nadi, Fiji on Thursday to unveil a new statue commemorating Sergeant Talaiasi Labalabe, a British-Fijian soldier. The soldier lost his life in 1972 during the Battle of Mirbat.
The event took place at Nadi Airport and was also attended by Fijian President Jioji Konrote and senior representatives from the government and armed forces. Meghan looked beautiful wearing a green short-sleeved shift dress by Jason Wu while Prince Harry opted for a light-colored suit.
Some fans think they have spotted an inconspicuous clue giving away the birthdate of the royal couple's baby. A new stackable ring has been spotted on Meghan's finger. Meghan originally wore two in the representation of her and Prince Harry's birthstones.
Markle's birthday is in August and represented by the peridot, while Prince Harry's birthday falls in September represented by the blue sapphire. In between the two rings is a new one, the diamond which is the birthstone of those born in April.
Speculation has now reached new heights as fans are convinced that the royal couple's baby is due in April, somewhat collaborated by the Australian singer, Missy Higgins's post that Meghan is 4 months pregnant.
Please fill in your e-mail so we can share with you our top stories!