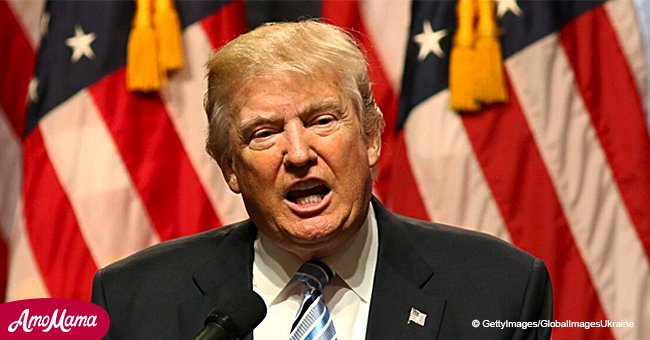 Comedian mockingly claims that 'we finally have video of Trump saying the N-Word'
Sarah Silverman took a jab at President Donald Trump by said that he dropped the 'N-word' while comparing him to dictator Adolf Hitler, who also considered himself a Nationalist.
During a skit of "I Love you, America," a Hulu show, which was shared on Wednesday, October 24, 2018, the comedian said that Trump had finally 'told the truth.'
As it can be seen in the video, which was uploaded to Youtube, Silverman stated that Trump's 'bigotry' was no longer masked 'by his rhetoric.'
Follow us on our Twitter account @amomama_usa to learn more.
Silverman used a video of the President confessing to being a Nationalist at a rally that took place in Houston, Texas, on Monday night.
Nationalism is generally oriented towards preserving a nation's culture and is very closely link to patriotism, but the concept is usually surrounded by controversy.
Since nationalism tends to oppose to multiculturalism, it is believed that the former leads to the marginalization of minorities who live within a nation but don't meet the 'requirements' to be considered a part of it.
For that reason, Silverman compared Trump to Hitler, who was a proud nationalist and whose cruel actions led to the death of millions of European Jews during World War II.
Silverman also mentioned that Trump's greatest motivator is fear, which he uses to control his supporters and justify his actions, giving the Central-American refugees as an example.
Trump's views on immigration are well known, but as time goes by, even some of his supporters are starting to walk away from him, with the latest one being Caitlyn Jenner.
The 68-year-old recently announced that she would no longer support the President and that she was 'dead wrong' when she voted for him back in the 2016 Presidential Elections.
She believed that Trump could help the LGBTQ community but got tired of watching the Head of the White House disrespecting the community that is so dear to her.
Please fill in your e-mail so we can share with you our top stories!