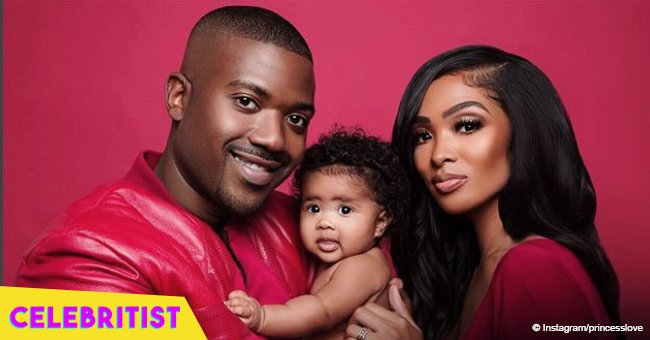 Princess Love shares video of daughter Melody identifying colors at just 5 months
Fans are amazed at how smart Ray J and Princess Love's daughter is. A new video reveals she can identify colors at five months. Princess reveals what she does that may have contributed to her daughter's advanced skills.
Ray J and Princess Love's daughter has some impressive cognitive skills. She recently showed off how well she knows colors at five months old.
Baby Melody Norwood has been wowing fans with how smart she is. She started to communicate verbally at 11 weeks and uttered "I love you" at two months. In August, she amazed many when she tried to recite the alphabet with her reality star mom. She clearly said the letters O, T, U and V.
It's not surprising Melody's turning out to be a smart kid. Her parents are hands-on with her, making sure they're there 24/7. Prior to her birth, they already committed to being full-time parents. They announced they weren't hiring a nanny.
Melody made her first TV appearance recently and delighted the hosts of "The Real". She joined her parents on air as they promoted their TV special, "Labor of Love." The limited weekly series will feature the couple's journey from expectant parents to becoming one. They're hoping the special would lead to a reality show of their own so they can share their family life to the world.
In the meantime, Princess has been sharing clips of Melody's development on her Instagram. Her most recent revealed the little girl's knowledge of colors. The five-month-old impressed by pointing at the colors blue and green when her mother asked for them.
Fans gushed over how smart Melody was and lauded Princess for a job well done. One fan asked Ray-J's wife if she could write a book on how to make kids smart. Princess replied, "I have no idea." But she revealed what she does which seems to be making her daughter cognitively advanced.
"I've been teaching her and talking to her since she was born. Even know she can't talk I know she's processing everything little by little."
Melody is lucky to have a mother who patiently teaches her every step of her growing years.
Please fill in your e-mail so we can share with you our top stories!