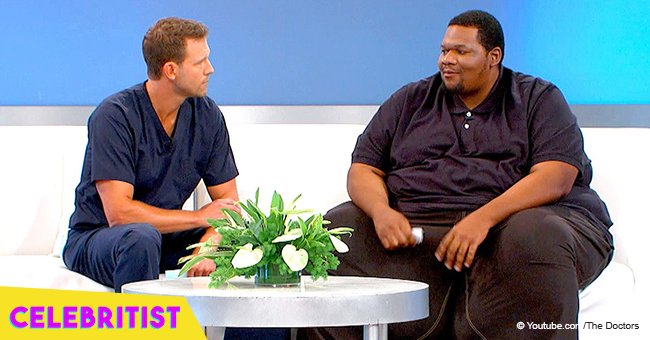 639-pound son wowed mother he hadn't seen in a year with 303-pound weight loss
Jermaine Gause, who once weighed 639 pounds, reached out to "The Doctors" to help him lose weight and, after a year, he shocked his family after shedding more than 300 pounds.
In the five-minute clip that the show uploaded to its YouTube channel, Travis Lane Stork, the host, showed a photo of how Jermaine looked before his journey started right before inviting him to join them in the set.
The photo portrayed a clearly overweight Jermaine in a black ensemble smiling at the camera. The audience couldn't avoid getting surprised when Jermaine joined Travis in the set.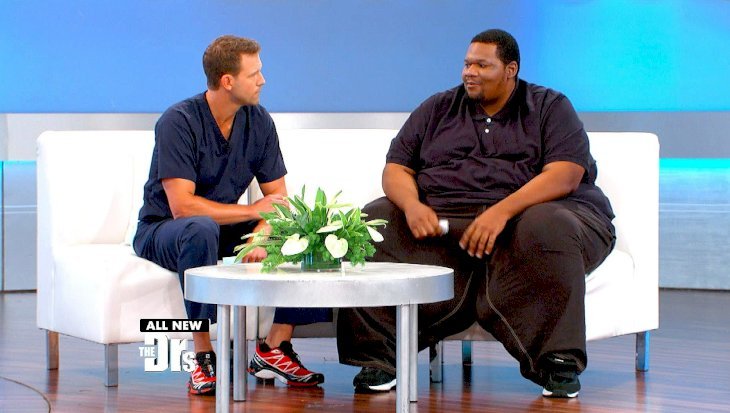 Source: YouTube/The Doctors
HIS MOTHER'S REACTION
He was wearing a very elegant suit, and the change was evident. Not only he looked thinner but healthier as he jogged his way to the couch where Travis interviewed him. However, the most touching aspect of it was the reaction of Jermaine's mother.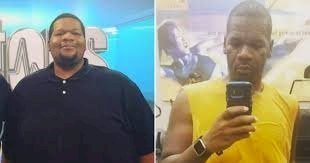 Source: YouTube/The Doctors
She was covering her mouth, unsuccessfully trying to fight back her tears, while Travis and the rest of the members of the show praised Jermaine, who didn't know his mother was in the middle of the crowd. After sharing a hug, the proud woman said that they hadn't seen each other in a year, which was why they were so surprised.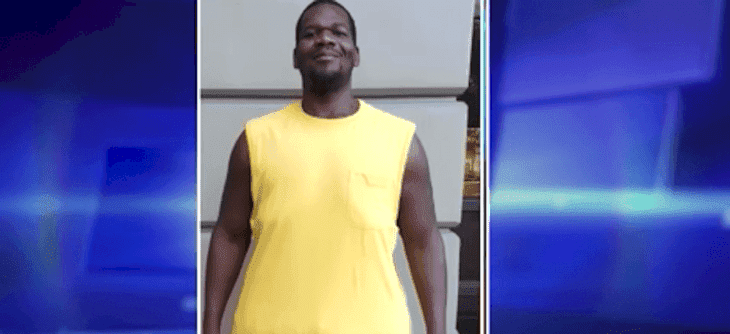 Source: YouTube/The Doctors
HIS FIRST TIME IN THE SHOW
When Jermaine went to the show for the first time, he told Travis that he was afraid of dying due to his weight. One of the things that the show pointed about Jermaine was that his average daily sugar consumption was ten times higher than the recommended, which was one of the factors that caused his massive overweight.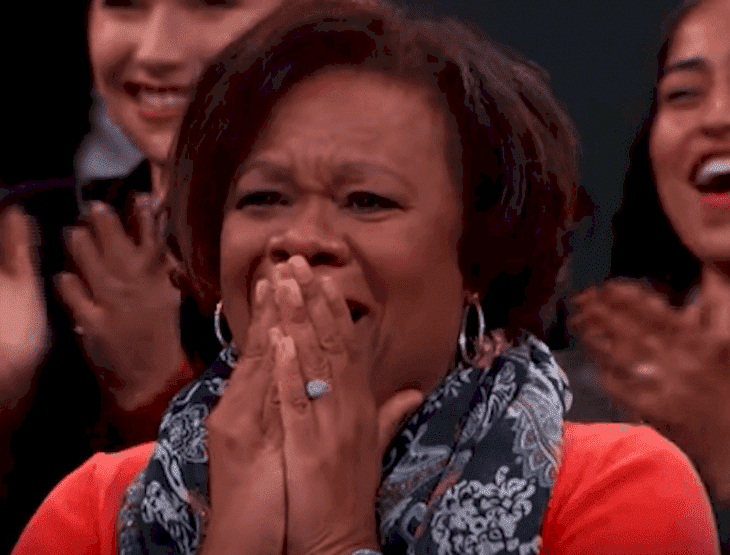 Source: YouTube/The Doctors
After their first meeting, Jermaine spent 14 months at a residential weight-loss program called Live in Fitness. Following a healthy diet plan and exercising a lot, he was able to accomplish such an amazing deed.
HONORARY COACH IN LIVE IN FITNESS
Given his success, he was named an honorary coach at the program. Apart from that, "The Doctors" paid an entirely new wardrobe and a skin-removal surgery. One of the best things about losing weight, according to Jermaine, is that he felt like a new person. "Every day I wake up, and I can move," added the man.
A SIMILAR ACCOMPLISHMENT
Jermaine is not the only person who has shocked the world with an impressive body change as Josie Desgrand, a young lady from Brisbane, Australia, did something similar.
By the time she was 16 years old, she was almost 270 pounds. In 2016, she drastically changed her lifestyle by cutting down on carbs and eliminating sugar and processed food completely.
Thanks to her conviction, she managed to shed more than 130 pounds in 11 months and, at the moment, she has more than 32,000 followers on Instagram, and she has been encouraging them on having a healthy lifestyle and follow her example.
Please fill in your e-mail so we can share with you our top stories!