Family rushed to see newborn baby and realized couple kept a huge secret from them
After Theresa Slater gave birth, all of her relatives went to the hospital to greet the latest addition to the family. But what they didn't know was that they were going to get the surprise of their lives.
Theresa and her husband, who already have a wonderful little girl, had a special surprise in store for them.
The couple chose to keep everything around the birth a mystery, so their family didn't know anything about what they should expect.
Follow us on our Twitter account, @amomama_usa, to learn more and scroll down to watch the ultimate twin boys surprise in the video below.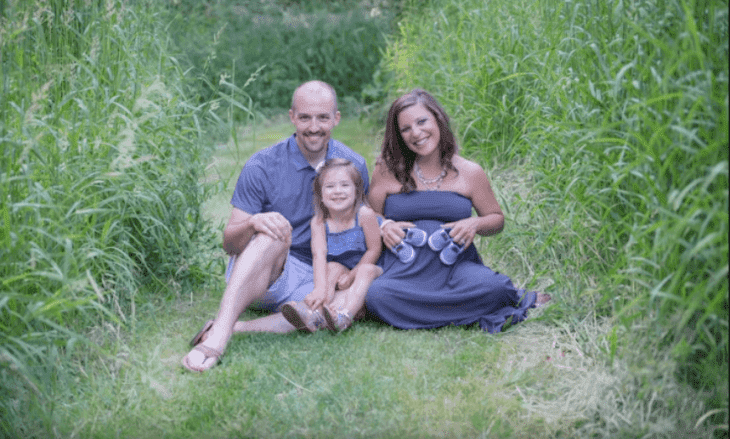 They called up their loved ones and invited them to the hospital room to help welcome their new baby.
But when each relative arrived at the hospital and took a look in the crib, they saw the overwhelming truth. There were not one but two infants.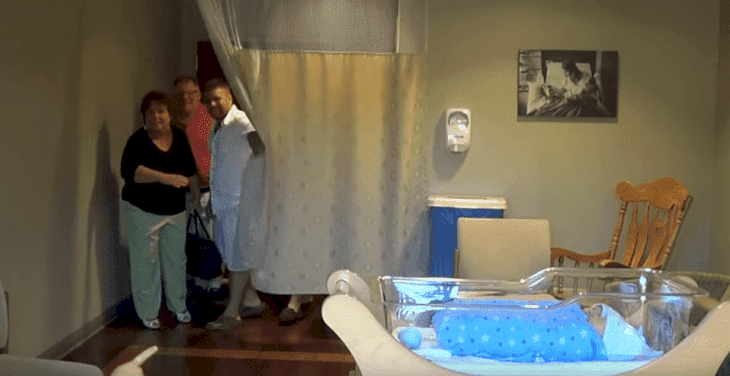 Together with her husband, Theresa had been planning the surprise for quite a while and did their best to keep it a secret all through the pregnancy.
"We kept the nursery locked so when people came over they wouldn't see double. No one ever asked me if I was having twins," Theresa said on YouTube.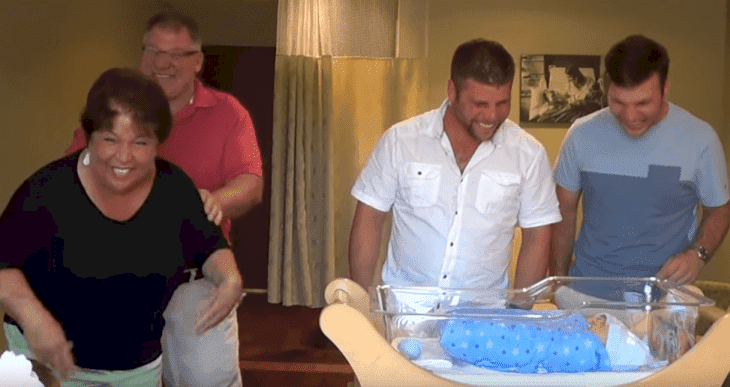 The looks on everybody's faces say everything. This pleasant surprise thrilled them.
Posted by Theresa in 2016, the video of the ultimate twin surprise has amassed over six million views on YouTube. A lot of netizens also added their thoughts via comments.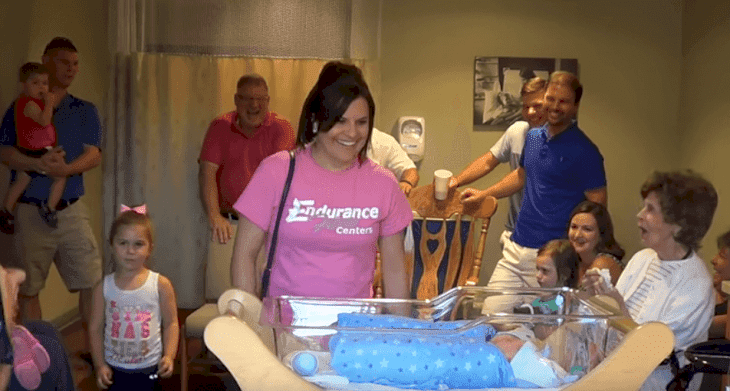 One user wrote, "They are so cute! And your big girl is, too! Your little family is just adorable. Blessings to you all! "
"Wow! They have a LOT of family and friends. Awww Congrats! " added another.
"There is so much happiness in this video, I can't handle it," another user commented.
Please share this touching video with your loved ones so they can also see this family's beautiful reactions.