Robert De Niro urges people to vote following bomb fears
Just ahead of the polls in November Robert De Niro ask people to vote, not intimidated by the latest bomb threat.
Thursday a suspicious package arrived in the mailroom of Robert De Niro's production company, TriBeCa Productions, in New York City.
JUST IN: Police investigate suspicious package addressed to Robert De Niro.

The package has similar markings as pipe bomb packages recently mailed nationwide to top Democrats https://t.co/QlTZIibpvp pic.twitter.com/hCmbx6BRCR

— CNN Politics (@CNNPolitics) October 25, 2018
A security guard acted quickly and called the police, the package got taken to the New York Police Department bomb squad's facility where the crudely assembled pipe bomb got inspected.
The package addressed to De Niro resembles that of at least 12 similar packages sent to prominent Democrats including Hillary Clinton, Barack Obama, Joe Biden, Eric Holder, and Maxine Waters.
Read more on our Twitter account @amomama_usa.
BREAKING: Pipe bomb sent to NY offices/restaurant of Robert de Niro. This is the 8th such device sent in past 24hrs - all recipients have been vocal critics of President Trump. pic.twitter.com/xVzOHqTKwB

— Piers Morgan (@piersmorgan) October 25, 2018
Robert De Niro gave a short statement released by his publicist and said:
"I thank God no one's been hurt, and I thank the brave and resourceful security and law enforcement people for protecting us. There's something more powerful than bombs, and that's your vote. People MUST vote!"
New York Mayor Bill de Blasio also added:
"The device is very similar to the other devices that have been located in the last 48 hours. This is clearly an effort to terrorize people politically, to choose people for political purposes and attack them because of their beliefs. That is the kind of thing we have seen before in this city, and we reject it, and we will not be intimidated by it." 
'Suspicious Package' Found Outside Restaurant Owned By Actor Robert De Niro https://t.co/Uox248zy4d

— Paul Joseph Watson (@PrisonPlanet) October 25, 2018
Yesterday the mail bomb suspect, Cesar Sayoc got arrested in south Florida and charged with threats made against former presidents as well as other explosive-related crimes.
The arrest of 56-year-old Sayoc took place at a south Florida auto parts store yesterday morning. Sayoc also has a previous criminal record.
DEVELOPING: Ninth suspicious package discovered early Thursday morning in New York's Tribeca neighborhood, @ABC News confirms.

It was addressed to Robert De Niro. https://t.co/HlJLT3kieB

— ABC News (@ABC) October 25, 2018
Thereafter he got charged with interstate transportation of an explosive, mailing of explosives, threatening both interstate communications and assaulting current and former federal officers, and threats against former presidents and other persons. He faces up to 48 years in prison.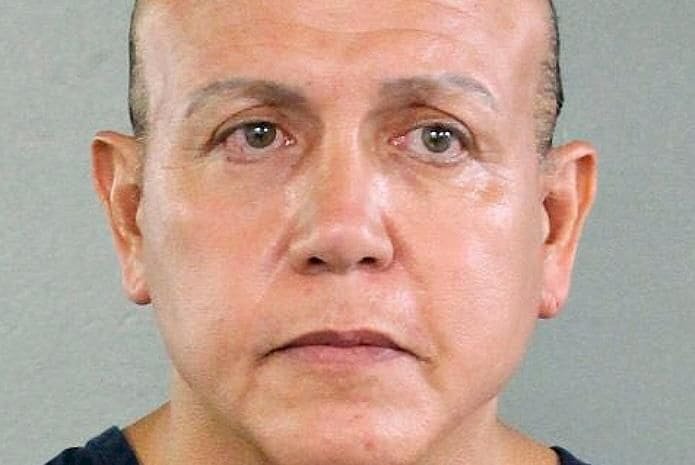 At least 13 packages have been intercepted which got sent to prominent Democratic politicians, donors and CNN offices in New York.
The crudely assembled devices were nearly identical, consisting of a six-inch PVC pipe, battery, clock, wiring and energetic material. Some packages included photographs of the intended targets with a red X marked across their faces. President Donald Trump condemned the bomb mailings as 'terrorizing acts and said:
"We must never allow political violence to take root in America. I'm committed to doing everything in my power as President to stop it."
#BREAKING: Similar package sent to top Democrats sent to Robert De Niro's NYC home, law enforcement sources say https://t.co/S4DhjnIdT3 pic.twitter.com/dOKBUXAWTU

— NBC New York (@NBCNewYork) October 25, 2018
A death threat of another nature got issued after they confirmed Brett Kavanaugh as the new U.S. Supreme Court Justice on October 6.
Although her identity had not been confirmed as Samantha Ness, the special education teacher worked at the Alliance Education Center and posted a tweet under the name of @lookitsSamm that read:
"So who's gonna take one for the team and kill Kavanaugh?"
The tweet has since been deleted, and so has the @lookitsSamm Twitter account, however, authorities have made it clear that the threat is not being taken lightly and are analyzing the situation.
According to the superintendent of the Independent School District 917, Mark Zuzet the teacher was put on administrative leave but then voluntarily resigned. No charges have been made.