Remember Jazmine from 'House Of Payne'? She's now 20 & is a copy of her mother
One of the most memorable members of "House of Payne" is Jazmine, the mischievous little girl who used to be rude to Malik. Her real name is China McClain, and she is 20 years old already.
Recently, she took to Instagram to share a photo next to her look-a-like mother, Shontell, to honor her birthday.
In the post, the actress was wearing a black top with straight hair and red lips smiling at the camera while her mother was behind her rocking a short hair and a white blouse.
Apart from their beauty, the aspect that attracted more attention was how similar both of them looked. In the caption, China wished "the best mommy and human being" a happy birthday.
REACTING TO IT
Soon after posting that image, China's followers took to the comment section to share their thoughts. Most of them praised their bond. Others seemed surprised about their similarities, saying that the actress got her beauty from her mother.
While most people might know several details about China's life and career, some might not know anything about Shontell. The truth is that she is also related to the entertainment industry.
SHONTELL'S LIFE AND CAREER
She has worked as a writer for "Six Blocks Wide," "House of Payne," and "Meet The Browns." Shontell and her husband, Michael, have had four children: daughters China, Lauryn, and Sierra; and son Gabriel.
Wow.. My mom unfortunately just met Anita Baker and she was so rude.. She like, started yelling at my mom for saying she liked her music. Wow. So disappointing. @Iamanitabaker

— China† (@chinamcclain) April 19, 2018
THEIR ARGUMENT WITH ANITA BAKER
Not so long ago, China and Shontell got in an online argument with Anita Baker, the legendary singer. In a tweet that China shared, she explained that her mother met Anita, but that the singer was "so rude," revealing that Anita yelled at Shontell because she told her she liked her music.
No1 knew me or Noticed me No entourage No special Attention Just quietly ☺filling out my passport app.... unTIL? A VERY LOUD, person Announces 2 the Entire office, that I'm some V.I.P/which, I am not & AlSO? Announces "They are https://t.co/qJp7njEJtF doing a movie or S'thing" pic.twitter.com/kx6xFf2seg

— Anita Baker (@IAMANITABAKER) April 20, 2018
China finished her tweet admitting that it was disappointing and even tagged Anita. Soon later, the singer replied saying that Shontell wasn't professional as she announced to the entire office that she was there.
My mother is a pro, Ms. Baker. She knows how to QUIETLY compliment someone, which is what happened (there were only like 8 people there)
However.. God knows the truth. The Word teaches us to love & respect one another and that's not what you did today. God bless. @iamanitabaker https://t.co/RgfftEDdNL

— China† (@chinamcclain) April 20, 2018
Apart from that, Shontell allegedly said that Anita was "VIP," something that was not true. China responded, saying that her mother was a professional who knew how to quietly compliment another person.
Lordy Gawwwwd #HireAPublicist

— Anita Baker (@IAMANITABAKER) April 20, 2018
"God knows the truth. The Word teaches us to love & respect one another and that's not what you did today," tweeted China.
Finally, Anita shared a message that read "Lordy Gawwwwd," followed by the hashtag "Hire a Publicist," suggesting that China was taking the misunderstanding online just to get more followers or something similar.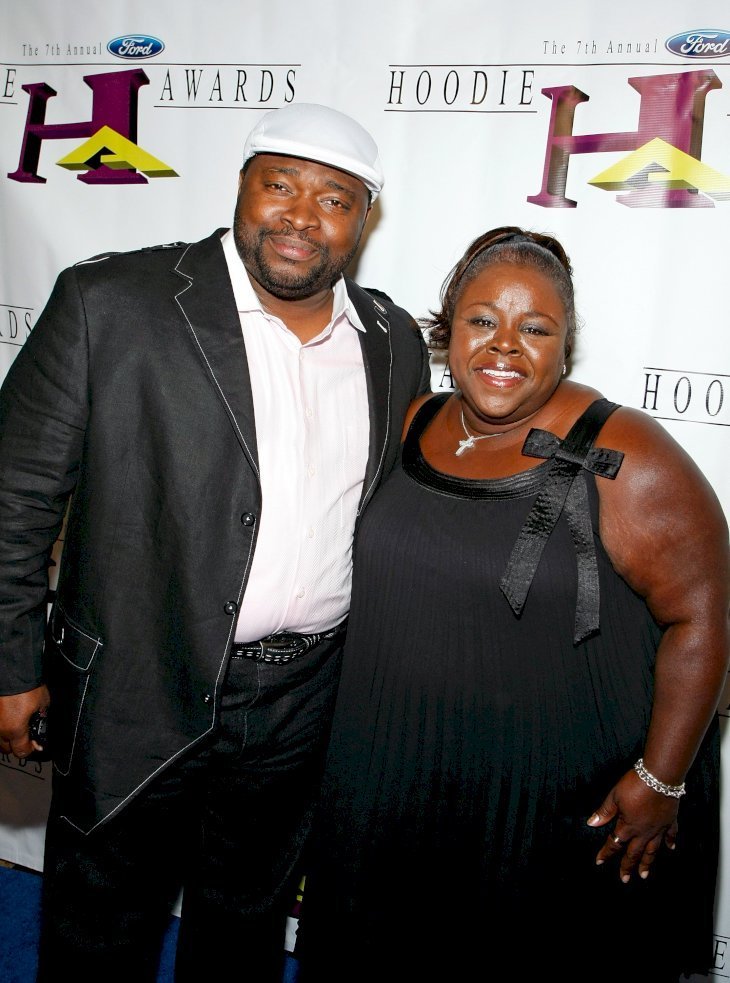 CASSI DAVIS' LIFE
China is not the only member of "House of Payne" who made headlines earlier this year as Cassi Davis, the actress who took the role of Ella Payne, Jazmine's grandmother, did it, too.
They aren't married in real life, but LeVan Davis & Cassi Davis-Patton make a perfect couple on #ThePaynes! I'm beyond honored to join them. pic.twitter.com/h90Zq4g0FZ

— Jackée Harry (@JackeeHarry) January 11, 2018
According to 1015soul, she got married on January 11 to her high-school sweetheart, and she is very proud and happy with her decision.
Happy birthday, Cassi Davis! Catch her in "House of Payne" weekdays on BET. @realcassidavis pic.twitter.com/RvgC0WbwiU

— BET (@BET) July 30, 2017
"We started talking and dating back in 2007, and oh my goodness we stayed connected, and now we are bonded. We tearing stuff up. It's beautiful. Our fights are beautiful, and our make-ups are beautiful," revealed Cassi.
At the moment, she is working the show's sequel titled "The Payne," wherein China has also appeared in three episodes so far.