Princess Michael of Kent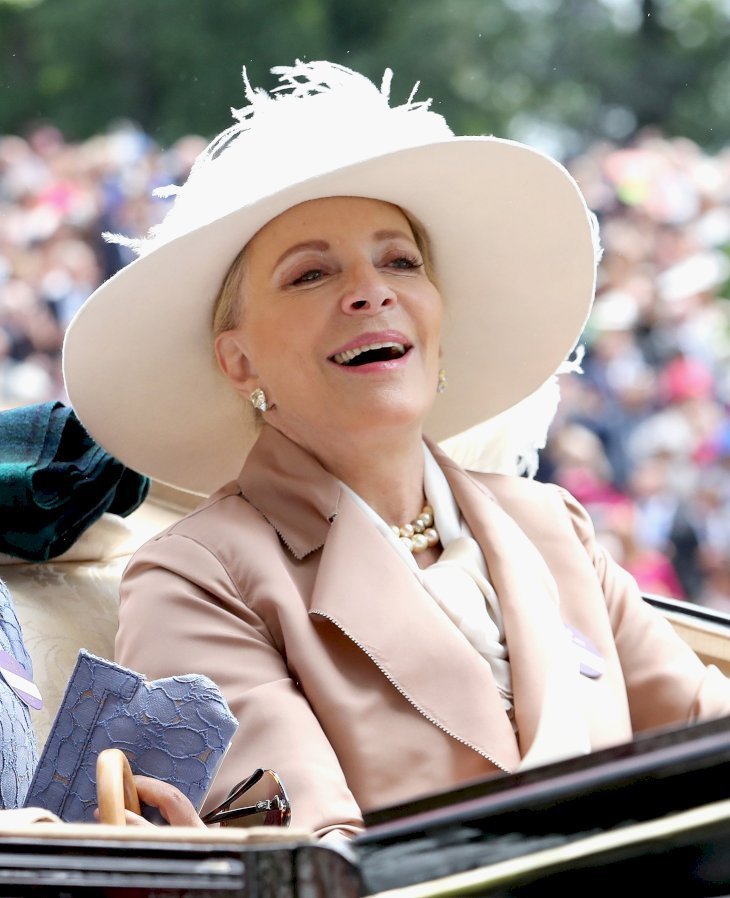 Content
| | |
| --- | --- |
| Full Name: | Marie Christine Anna Agnes Hedwig Ida von Reibnitz |
| Date of Birth: | January 15, 1945 |
| Place of Birth: | Karlsbad, now known as Karlovy Vary in the Czech Republic |
| Zodiac Sign:  | Aquarius |
| Height: | 1.83 m |
| Profession: | Author and interior designer |
| Famous As: | The wife of Prince Michael of Kent |
| Spouse/Ex: | Thomas Troubridge (1971-1977), Prince Michael of Kent (1978 to present) |
| Social Media: | Facebook, Instagram, Wikipedia, IMDb |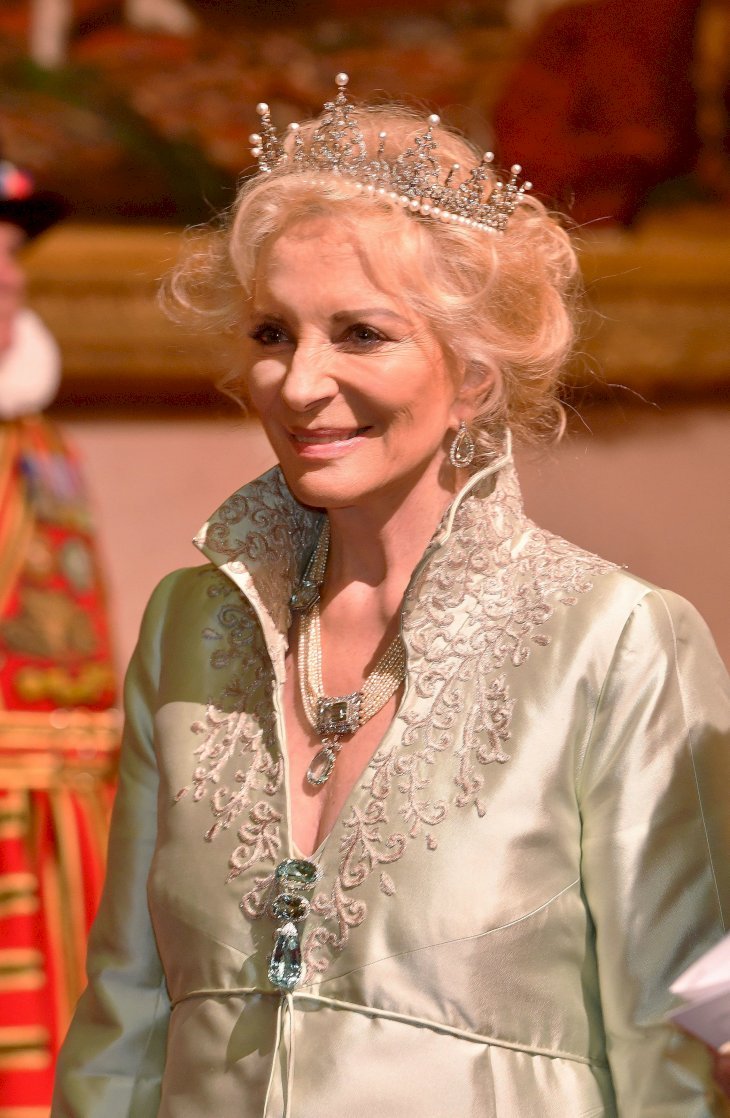 Who is Princess Michael?
Princess Michael of Kent was born as Baroness Marie Christine von Reibnitz on January 15, 1945, in Karlsbad, Greater German Reich, now known as the Czech Republic. She is of German, Austrian and Hungarian descent. Princess Michael is a member of the British Royal family by her marriage to Prince Michael of Kent. She is a best-selling author and interior designer and is also known to be very controversial.
Princess Michael was formerly married to Thomas Troubridge for six years, and since 1978, has been married to Prince Michael of Kent, the grandson of King George V. Princess Michael earned her title after her second marriage and was thus styled: "Her Royal Highness Princess Michael of Kent."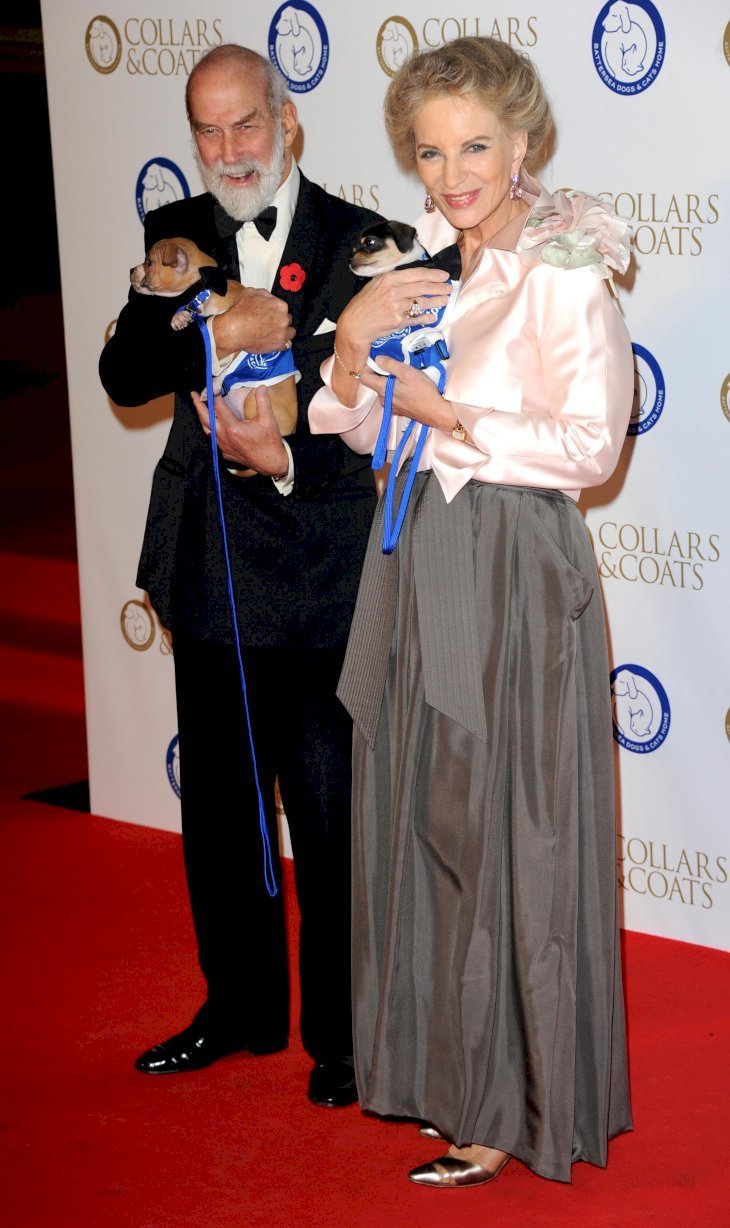 Early life

:

Princess Michael was born to Baron Günther Hubertus von Reibnitz, a Nazi party member and Major during the Second World War, and Countess Maria Anna Carolina Franziska Walburga Bernadette, Baron Günther's second wife.

Princess Michael was born shortly after the defeat of Nazi Germany and the end of World War II. Her parents got divorced in 1946, and Princess Michael moved with her mother and elder brother, Baron Friedrich to Australia.

Princess Michael was educated at Kincoppal School after which she and her mother established a beauty salon. She later moved to London where she studied the History of Fine and Decorative Art at the Victoria and Albert Museum.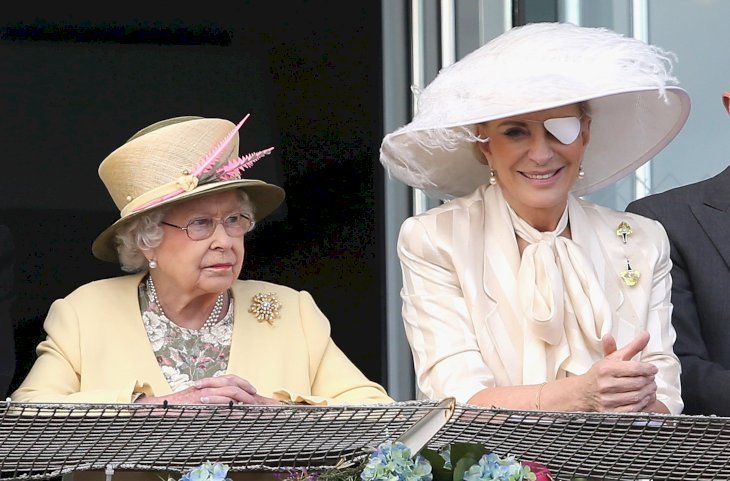 Career

:

Princess Michael was an interior decorator before her marriage to Prince Michael; in 2007, she resumed decorating under her original company, "Szapar Designs." Princess Michael's activities also include speaking engagements on historical lecture tours around the world where she promotes her books and endorses her charities.

Princess Michael has authored three non-fiction books: "Crowned in a Far Country: Eight Royal Brides," "Cupid and the King- Five Royal Paramours," and "The Serpent and The Moon." She has also released three novels including "The Queen of Four Kingdoms," "Agnes Sorel: Mistress of Beauty," and "Quicksilver."

Princess Michael supports her husband's charities and is very passionate about the conservation of cheetahs. As a result, she is an international royal patron for the "Cheetah Conservation Fund" in Namibia.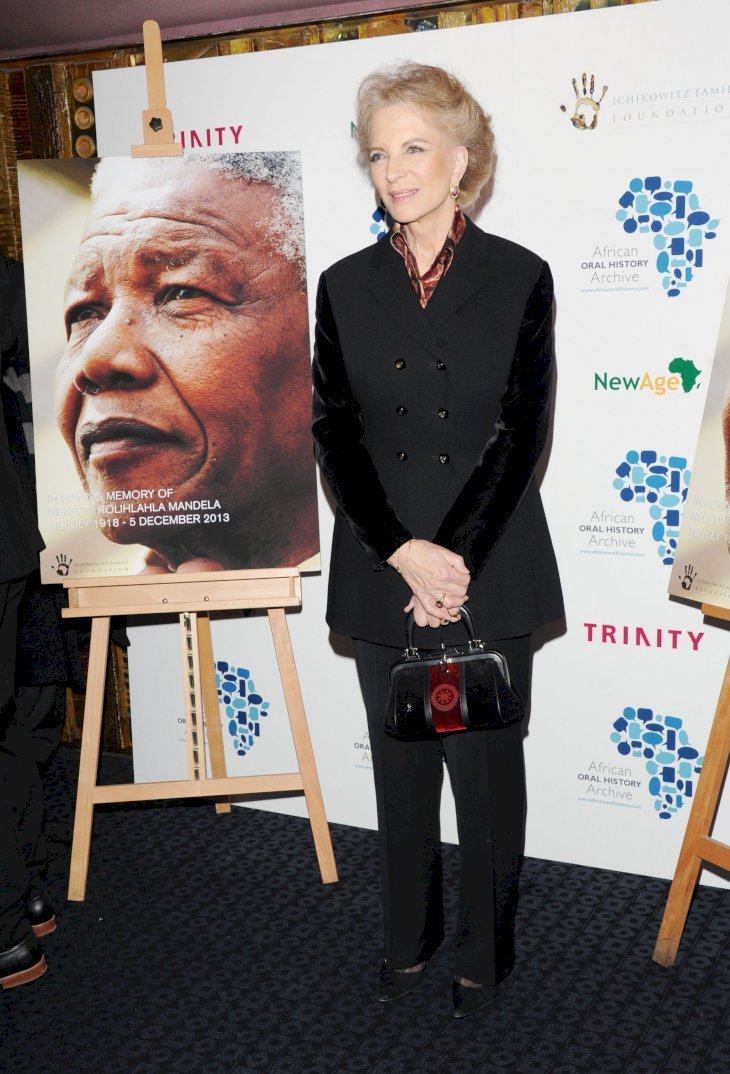 Personal life

:

Princess Michael married English banker Thomas Troubridge on September 14, 1971, in London. The couple separated in 1973 and eventually divorced in 1977. The Pope annulled the marriage in May 1978, and she married Prince Michael of Kent a month later in Vienna, Austria.

The royal couple received Pope John Paul II's permission to marry and received marriage blessings in a Roman Catholic ceremony in June 1983 in London.

The union has produced two children: Lord Frederick Windsor, born in 1979, and Lady Gabriella Windsor, born in 1981. Princess Michael has two grandchildren by Lord Fredrick Windsor and his wife, Sophie Winkleman: Maud Elizabeth Daphne, born in 2013, and Isabella Alexandra May Windsor, born in 2016.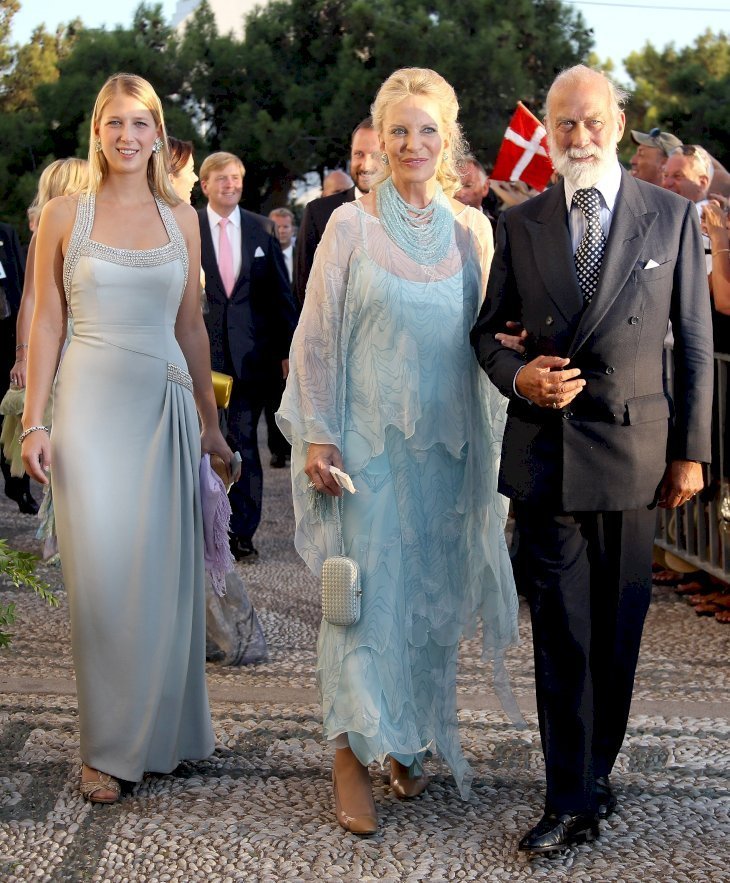 Princess Michael does not carry out royal duties but she and her husband represented the Queen at the Belize independence celebrations and the coronation of King Mswati III of Swaziland. The couple also attends important events of the royal family.
Princess Michael has quite a controversial reputation in the press. She is reported to have made nasty comments about the late Diana, Princess of Wales, Prince Charles, and their sons. Princess Michael also allegedly referred to the older generation of the Royal Family as "boring" for most people.
In December 2017, she was criticized for wearing a blackamoor brooch with a stylized figure of an African man to the Christmas banquet at Buckingham Palace.
Meghan Markle, Prince Harry's then-fiancée, who is of African and European descent, was also at the dinner. In May 2018, an ex-boyfriend of the Princess' daughter alleged that Princess Michael named two black sheep after tennis players, Venus and Serena Williams.
In 2015, Princess Michael underwent surgery on her left eye for a cornea transplant, the Daily Mail reported.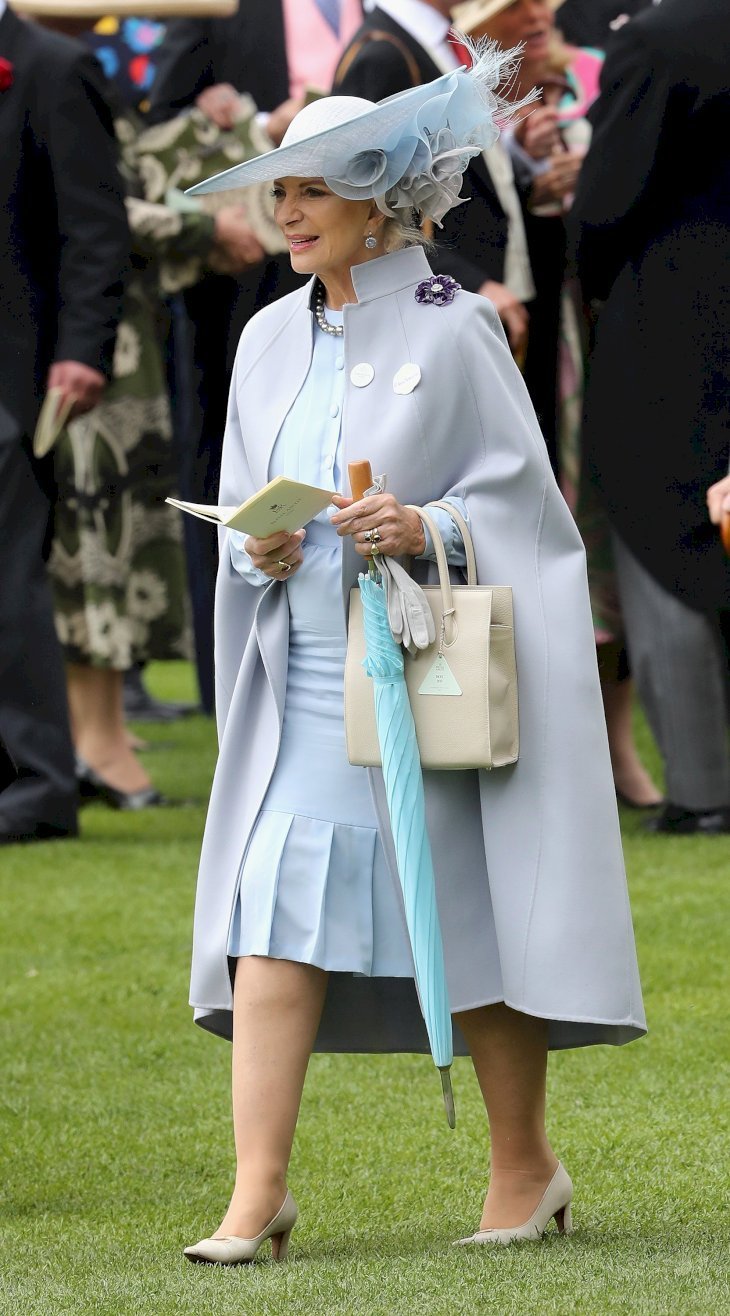 Movies/Series

:
Awards

:
Recipient of the Queen Elizabeth II Diamond Jubilee Medal
Honorary Freeman of the Worshipful Company of Gardeners
Honorary Freeman of the Worshipful Company of Weavers
Honorary Freeman of the Worshipful Company of Goldsmiths
Dame Grand Cross of Honor and Devotion of the Sovereign Military Order of Malta
Dame of the Order of the Blessed Virgin Mary of Mercy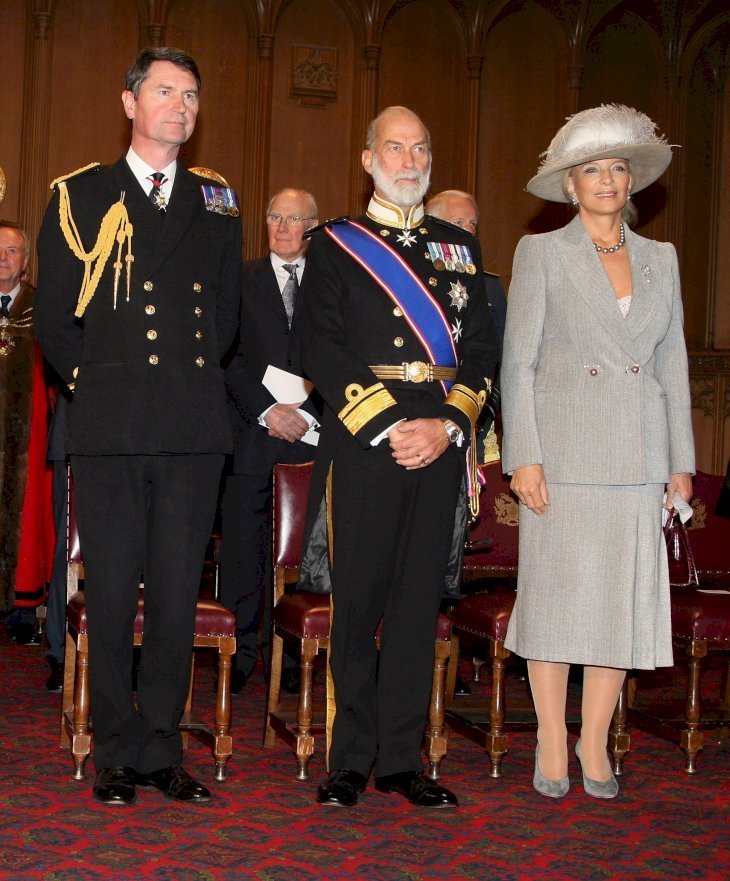 Quotes

:
"Sometimes people say, 'Oh well, we all descend from Adam and Eve.' But do you descend from Charlemagne directly? Do you descend from Saint King Louis IX? I do."
"It's all changed now at Wimbledon. There's just one big loo for the whole Royal Box. I don't think we're treated differently."
"If I were asked what is the objective of my life… I would say it was to improve the quality of my life, intellectually, culturally and in the way I choose to live."
Trivia

:
Princess Michael loves animals, especially her Siamese and Burmese cats
Princess Michael shares her birthday with "Strictly Come Dancing" presenter, Claudia Winkleman, the half-sister of her daughter-in-law, Sophia Winkleman
Princess Michael has previously been accused of being racist