Cute donkey sings out an incredibly high note as she enthusiastically greets a regular visitor
An Irish donkey with a delightful voice is astounding the Internet.
Of all the animals in the world, perhaps the least likely to imagine sweetly serenading anyone is a donkey. Donkeys are known for their big ears, stubborn personalities, and harsh voices.
But now a video posted on YouTube/Storyful Rights Management on October 22, 2018, has introduced the world to Harriet, the operatic donkey.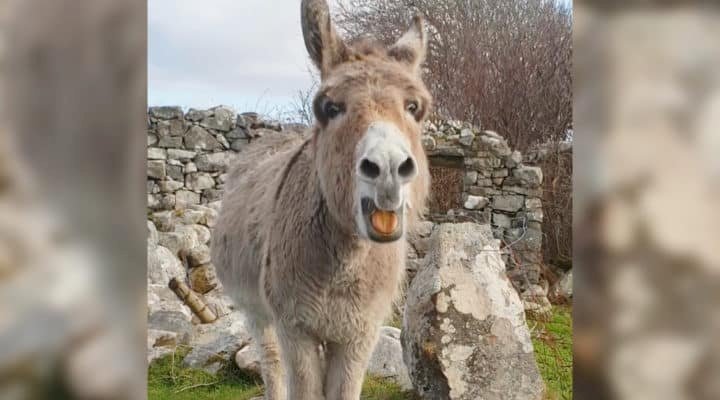 "I know the family who own her and I bring carrots, bread and ginger nut biscuits. She never hew-haws like other donkeys."
Martin Stanton, YouTube/Storyful Rights Management, October 22, 2018.
A SWEET DONKEY WITH A PECULIAR VOICE
Martin Stanton, the man who discovered Harriet's superb musical talent did so quite by accident. Stanton, who lives close to Harriet in Toureen, Connemara, is a friend of the family who owns this exceptional donkey.
Stanton visited Harriet often, bringing her carrots and ginger nut biscuits, and one day she decided to give something back. She started to sing...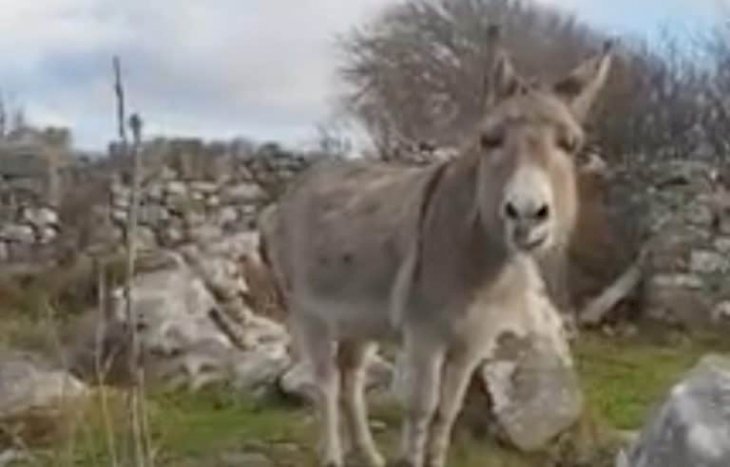 AN ASTONISHING PERFORMANCE
To Stanton's astonished awe what came out of Harriet's mouth would be more likely to be heard on the stage of the Metropolitan Opera, then in a stable in rural Ireland.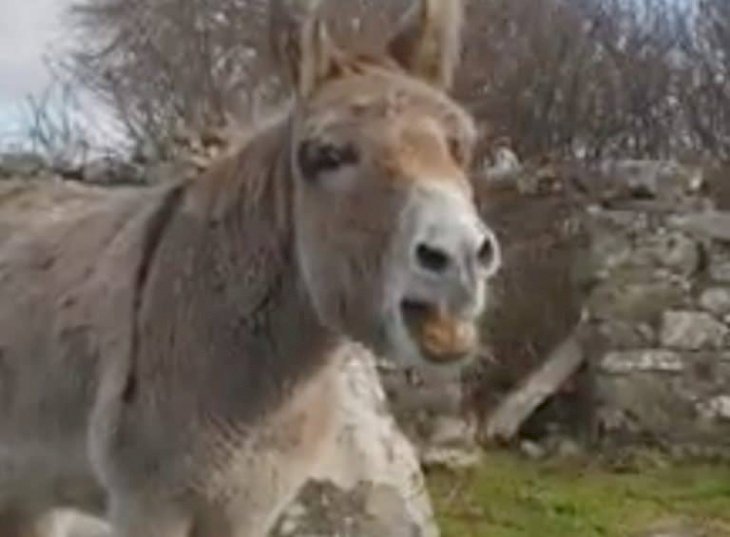 A DIVA WITH FLOPPY EARS
Harriet "sings" with a high, pure, pitch-perfect soprano that would be the envy of many a tone-deaf human. Stanton filmed one of Harriet's performances, and found it so funny that he decided to share it on social media.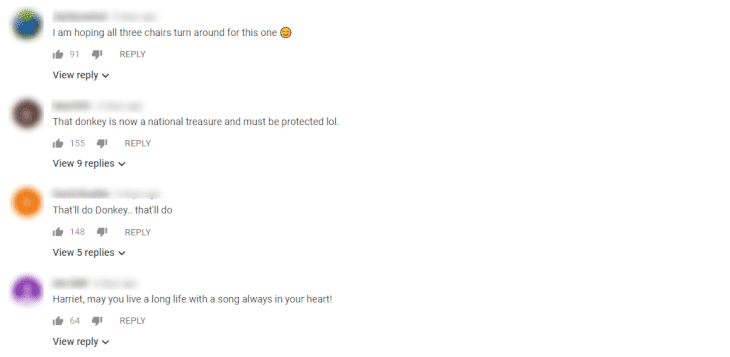 ANIMAL AND MUSIC LOVER GO MAD OVER HARRIET
As soon as the video was posted it went viral, with over 600,000 views in just a few days. Irish animal lovers are calling Harriet a "national treasure," and there is even talk of a recording deal for the donkey...
Could Harriet one day be facing the redoubtable Simon Cowell of "Britain's Got Talent"'? Only time will tell, but Harriet certainly has the talent to make it to the top
Read more on Twitter Amomama USA.
ANOTHER DONKEY BECOMES A SOCIAL MEDIA STAR
Donkeys are hot to trot. Harriet has a rival on social media. An adorable baby donkey made itself at home in a family's backyard and found himself in clover.
The donkey, named Leo, sleeps in a comfy bespoke hammock set up by his owners and is living the life of Ryan, complete with belly rubs on demand from his adoring admirers.
Leo is waited on hand and hoof by his family, and as far as we know, he doesn't even sing for his supper, like Harriet, the Operatic Donkey.