Meghan Markle surprises audience by speaking Māori (video)
The Duchess of Sussex showed that she genuinely cares about first impressions, even if she is a deeply admired royal.
According to the Guardian, Markle, 37, gave her first speech in New Zealand on Sunday. She and Prince Harry, 34, were at the Government House in Wellington.
The speech addressed women's suffrage and the significance of feminism. It is appropriate to the country who first gave women voting rights and are now celebrating the 125th anniversary.
Follow us on Twitter for more @amomama.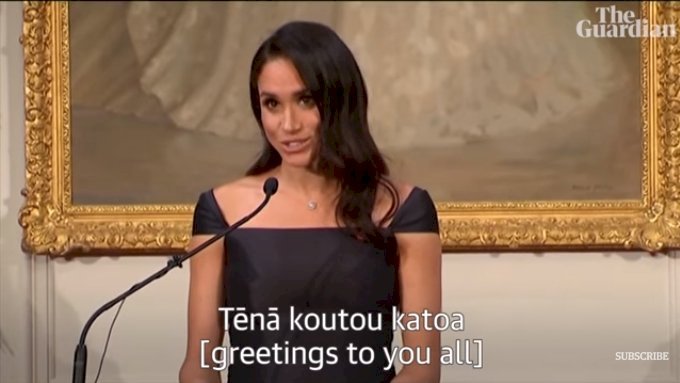 The nation is now led by Jacinda Ardern, their third female prime minister. Among other dignitaries, Markle addressed her and then spoke a welcoming message in te reo Māori.
"Tēnā koutou katoa [greetings to all]."
One person in the audience gave her a whoop, causing the duchess, donned in a black Gabriela Hearst gown, to almost blush. Then there was some applause as others recognized her effort.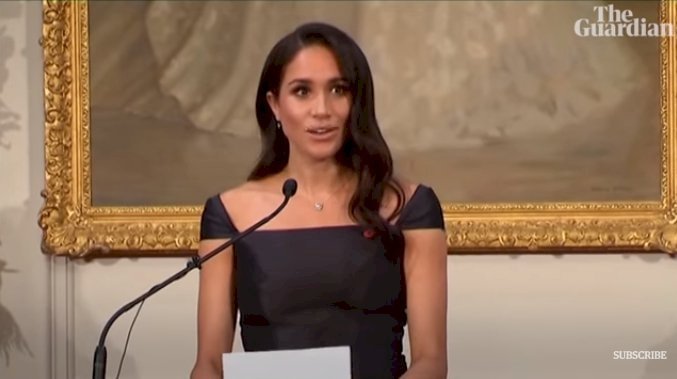 A pregnant Markle went on to commend the country's actions 125 years ago to allow women to vote. She also briefly discussed feminism's role in fairness and the wider impact on marginalized members of society.
"The basic and fundamental human right of all people, including those members of society who have been marginalized, whether for reasons of race, gender, ethnicity or orientation, to be able to participate in the choices for their future and their community."
New Zealand's local media stressed Markle's use of the indigenous language. It wasn't perfect but greatly appreciated. Twitter users also gave her credit for her thoughtfulness.
Markle closed the speech with a quote from Kate Sheppard, a prominent advocate for women's suffrage in New Zealand:
" 'All that separates, whether race, class, creed, or sex, is inhuman, and must be overcome.' "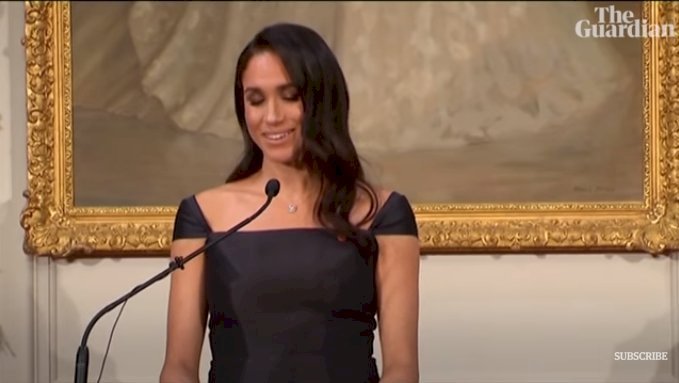 Simon Bridges, the opposition leader, called the royal couple "charming" and "down to earth."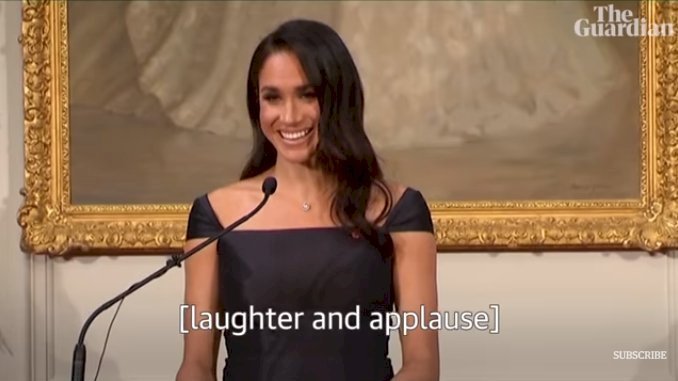 More locals will be able to meet the adorable pair as the week goes on. They are set to attend a bush walk in Abel Tasman national park, go to a beach BBQ, and visit Rotorua and Auckland.
Additionally, we may get to see more of New Zealand's special greeting to guests. Markle and Harry already show how well they have mastered the nose rubbing practice when they arrived.
Source: YouTube/ Guardian News
They were also treated to a performance from local Maori people that consisted of dancing and conch shell blowing. The two are on the last leg of their 16-day tour and will be returning to the UK on Thursday.