Victim of Ryanair racist incident breaks down, reveals she's in 'shock' after video went viral
A senior black woman who was verbally abused by a white man on a flight from Barcelona to London has revealed the emotional distress she's been in since the incident. The man in question finally issued an apology, but the woman doesn't think he's sincere.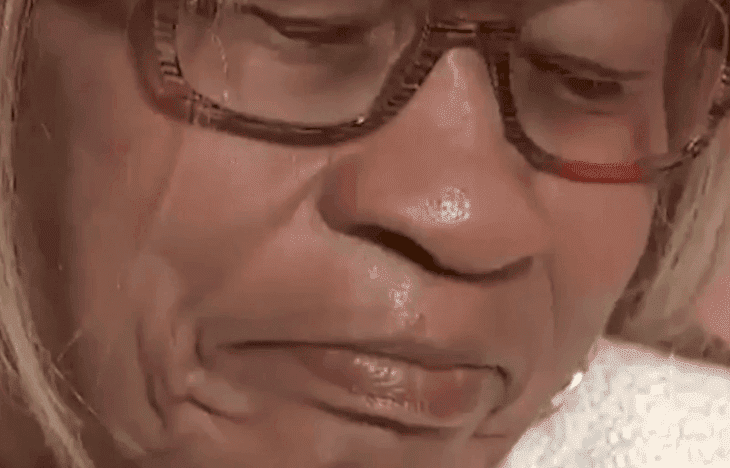 People on social media has been trying to boycott the British airline Ryanair after a video taken on one of their places became viral last week. In the clip, recorded by an upset passenger, a white man can be seen screaming and ranting to a woman on his row, asking her to move seats while throwing racial slurs at her.
Delsie Gayle was traveling home from Barcelona after enjoying a three-day vacation with her daughter, Carol Gayle. The trip was planned by Carol to uplift her mom's spirit, as the first anniversary of her husband's death was getting near.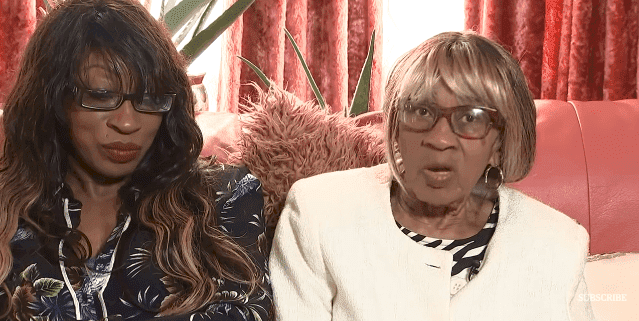 However, what started as a relaxing trip ended up in Delsie getting distressed and possibly traumatized, as she revealed to ITV that ever since that day, she's had sleepless nights and is depressed.
THE ABUSIVE INCIDENT
Gayle, who has arthritis, had to move her seat after David Mesher started a screaming rant, claiming he didn't want to sit next to her and calling her an "ugly black [expletive]" and a "stupid ugly cow."
A video of the incident, recorded by fellow passenger David Lawerence, shows how Mesher keeps pointing his finger at Mrs. Gayle face while threatening her to change her seat or he would make her do it. But Mrs. Gayle refused to comply with her abuser's demand, even after the staff of the airline asked if she wanted to change seats.
CLEAR PICTURE OF THIS RACIST! pic.twitter.com/BylmPILz29

— StanceGrounded (@_SJPeace_) October 20, 2018
Even after Carol intervened and told the man that his mother was disabled, he replied:
"I don't care whether she's [explicit language] disabled or not – if I tell her to get out she gets out."
Apart from racist undertones of the exchange, the airline staff's poor handling of the situation was also brought to light. The Ryanair employees did little to diffuse the situation. A passenger had to initiate the move to calm down Gayle's attacker.
Drunken passengers can be escorted from flights - but a racist verbally attacking a black pensioner and refusing to sit next to her is okay right? Just disgraceful on every level. Well done for this interview @Nadine_Writes https://t.co/wD80xDam35

— Charlene White (@CharleneWhite) October 21, 2018
In the end, it was Mrs. Gayle who moved seats to be closer to her daughter, while Mesher was left to be consoled by one of the staff members, who made sure the man was "feeling ok" after the incident.
"After the black woman was verbally assaulted, dehumanized, moved...the flight attendant took it a step further and went back to console the abuser," wrote Lawrence after sharing his video of the incident.
This elderly black woman should have never been MOVED.
This racist white man should have never been ACCOMMODATED!
He should have been kicked off the flight.

Salute the brother that stood up. HERO

Also, I'm a Muslim trying to change the world one friend at a time. Follow me ❤️

— StanceGrounded (@_SJPeace_) October 20, 2018
SHOCK AND DEPRESSION
Following the incident, a saddened Mrs. Gayle, and her daughter spoke to ITV News and recalled her shock on being on the receiving end of the man's racial rant,
"I was shocked; nobody ever said those words to me. I feel very low. He paid a fare to go on holiday, I've paid mine so why does he abuse me for that due to the color of my skin?"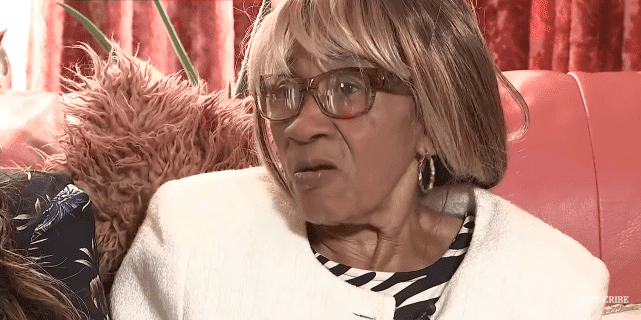 The 77-year-old retired care assistant revealed she'd had sleepless nights questioning why she was treated that way.
"I feel really depressed about it. I go to my bed and say 'what have I done?' I haven't done anything for you to attack me. Because of the color of my skin, I was abused like that?"
UNPROFESSIONAL AIRLINE
Carol also expressed her dismay over the airline's improper handling of the abusive incident.
"Nothing was done, and I know if that was a black person racially abusing an elderly woman the police would have been called. When I saw the video I felt he was the victim - that's the way RyanAir was treating it."
She added that the airline staff needs more training, calling their behavior unprofessional both on the plane and after.
RYANAIR'S RESPONSE
Following the incident, and after getting peer pressure from social media, the airline tweeted that they've reported it to the police. The refused to comment further because it was already a police matter.
However, a spokesperson for Essex police said: "Essex Police takes prejudice-based crime seriously, and we want all incidents to be reported. We are working closely with Ryanair and the Spanish authorities on the investigation."
Statement: We are aware of this video and have reported this matter to Essex Police

— Ryanair (@Ryanair) October 21, 2018
The airline also stated that the staff acted accordingly to their standards when there's a disagreement between the passengers. They weren't aware of the racial comments made by the man since the crew was not present when the words were said.
They also revealed that "Ryanair did not become aware of the contents of the video until late on Saturday evening when it gained widespread coverage on social media."
"As far as cabin crew was concerned, that was the end of the matter, and since there was no threat to aircraft safety the issue of offloading one passenger did not arise," Ryanair said.
Ryanair statement on racist video: pic.twitter.com/P7bbe4GykQ

— Ryanair (@Ryanair) October 26, 2018
THE ABUSER'S APOLOGY
After almost a week of the incident, David Mesher came forward and spoke to "Good Morning Britain" to explain his side of the story and send an apology to Mrs. Gayle.
He explained that the discussion started because he wanted to get to his seat by the window, and Gayle, who was in the aisle seat, wouldn't move even after he asked her to do so repeatedly.
"I probably lost my temper a bit and ordered her to get up," he said, adding that he "absolutely" regrets his behavior. He continued by stating he doesn't consider himself a racist, and sent his apology to Mrs. Gayle saying:
"I'm not a racist person by any means, and it's just a fit of temper at the time, I think. I apologize for all the distress you've had there and since."
REFUSING TO ACCEPT THE APOLOGY
The clip, shown to Delsie and Carol on the same morning show, left both women speechless and distressed, as they were visibly unconvinced by the man's words.
"He says he wasn't racist. He wouldn't be saying words like that if he wasn't racist," said Carol.
When asked if she accepted Mesher's apology, a tearful Mrs. Gayle replied:
"I don't think so. You must forget and forgive, but it's going to take a long time for me to get over what he has done to me."
People all over social media have been calling out the airline for the poor handling of the situation, urging people to stop using their services until they make an official apology to Mrs. Gayle and her daughter.
ⓘ NEWS.AMOMAMA.COM does not support or promote any kind of violence, self-harm, or abusive behavior. We raise awareness about these issues to help potential victims seek professional counseling and prevent anyone from getting hurt. NEWS.AMOMAMA.COM speaks out against the above mentioned and advocates for a healthy discussion about the instances of violence, abuse, sexual misconduct, animal cruelty, abuse etc. that benefits the victims. We also encourage everyone to report any crime incident they witness as soon as possible.