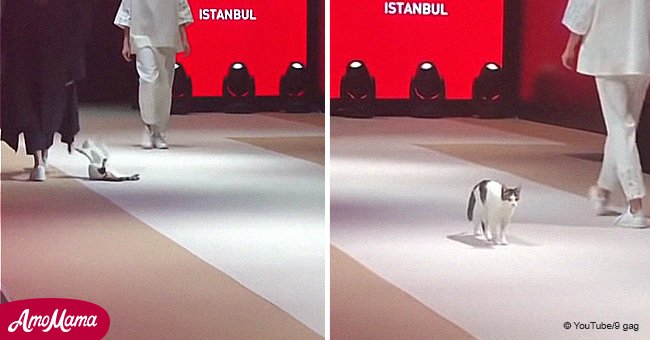 Four-legged 'model' reveals her talent on a catwalk in Turkey
An unlikely model stole the show at the recent haute couture Vakko ESMOD International Fashion Show in Istanbul.
Giggles could be heard from those in attendance when they spotted an actual cat strutting her stuff on the catwalk.
Read more on our Twitter account, @amomama_usa. The adorable video clip can be seen below.
The clips start with the grey and white cat leisurely giving herself a bath, not much bothered by the models walking past her.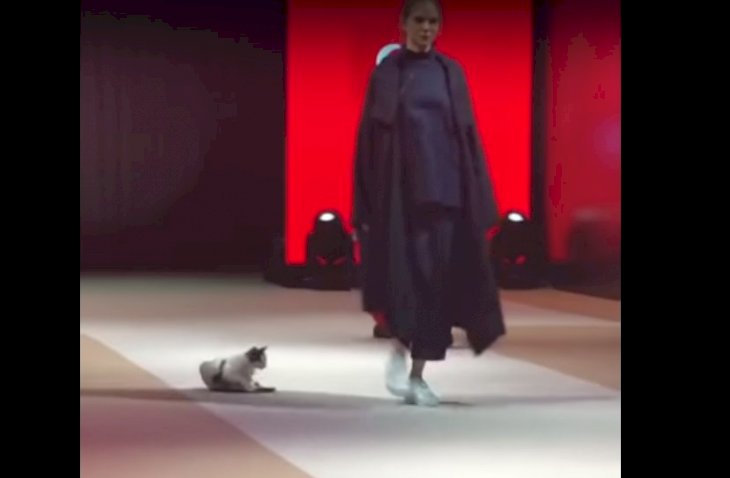 Source: YouTube/9 gag
The crowd laughed and cheered when cat pawed at the models who walked past her, once even falling over backward.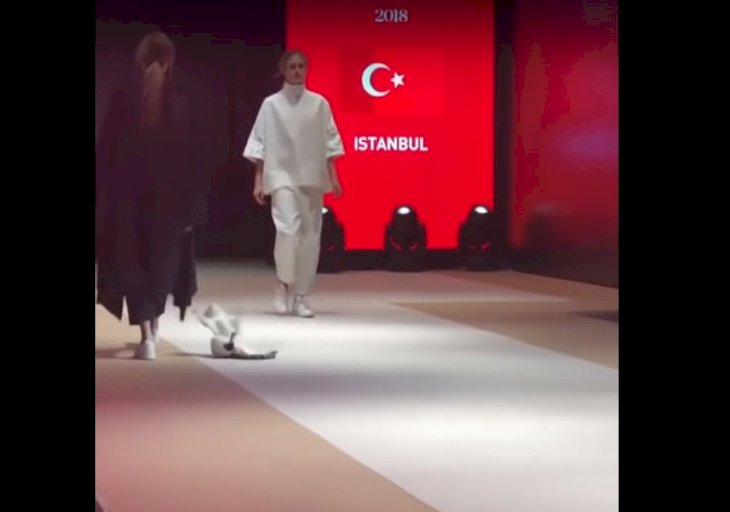 Source: YouTube/9 gag
After a few seconds, the cat gets up and strolls down the catwalk with the grace and panache that most models envy.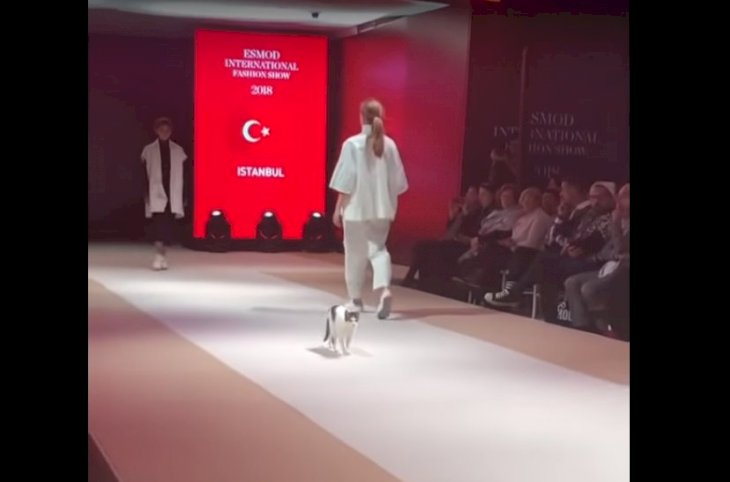 Source: YouTube/9 gag
Fashion designer Göksen Hakkı Ali said in an interview with The Dodo that the crowd, models, and designers were in shock, and nobody knows where the cat came from.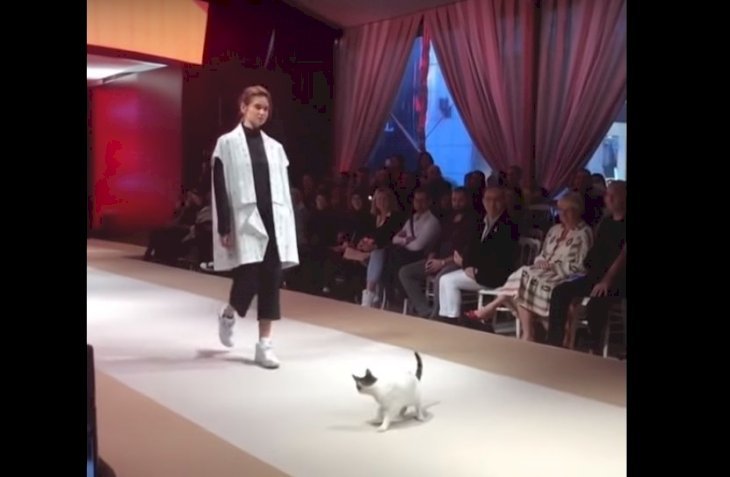 Source: YouTube/9 gag
Animals sure do have a way to brighten up a dull day, like this dog from Oklahoma who became famous when her owner shamed her on Facebook.
The dog's owner, Betsy, shared a photo of her dog online and warned McDonald's customer in her neighborhood not to feed the dog if they see her in the parking lot.
Betsy explained that Princess the Dog goes to the parking lot and pretends to be homeless, hoping that patrons would give her food.
She referred to Princess as a "gold-digging [dog] acting like she's a stray so people will feel bad for her and feed her burgers."
Betsy also shared a video clip of Princess caught in the act. We don't know if dogs feel embarrassed but Princess sure looked the part.
Princess didn't recognize Betsy's vehicle at first and came up begging for food. When she saw Betsy behind the wheel, Princess moved on to another car.
Betsy's post has since gone viral and received more than 301,000 shares and 61,000 likes with 29,000 comments in less than a week.
Please fill in your e-mail so we can share with you our top stories!