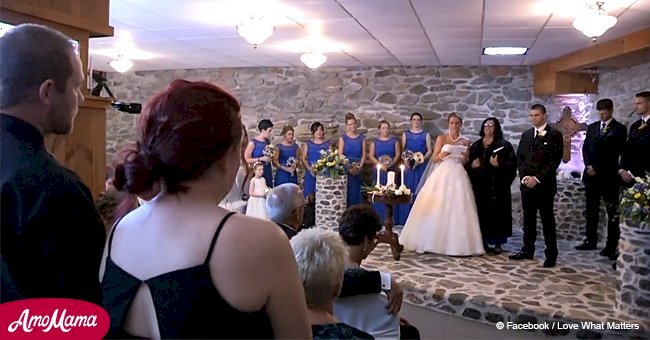 Bride includes stepson and his mom in wedding vows and her powerful speech goes viral

On the most special day of her life, a woman wanted to show both the child and her mother how much they mean to her and included them both in her marriage vows.
In a wedding, one of the most special moments is when the bride and groom dedicate their vows of love because in these they make promises and oaths based on their love.
A bride in Pennsylvania, United States, made this moment even more special by dedicating them not only to her husband but also to his son, Landon, whom he had with his previous partner.
Katie Musser started dating her husband Jeremy Musser in 2013 and soon discovered that he had a son, with his ex-girlfriend, Casey Bender. Read more on our Twitter account @amomama_usa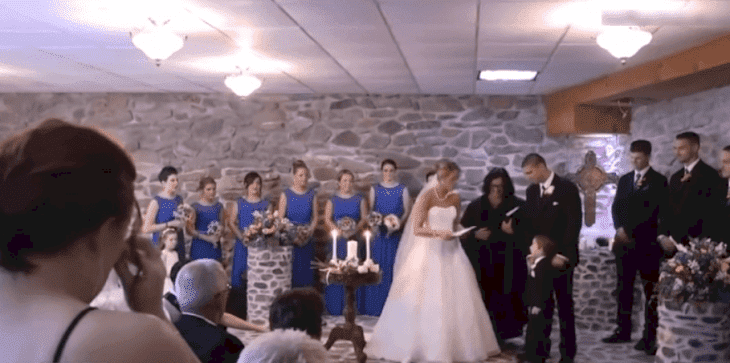 Source: Youtube/Inside Edition
When Katie and Casey met, there was a lot of friction and the relationship was quite complicated, so they never imagined that there was a possibility that they would be friends. However, as time passed, the two had to see each other more and more because of Landon.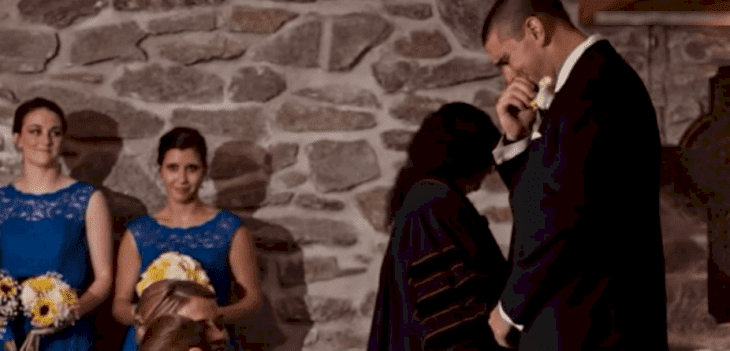 Source: Youtube/Inside Edition
Katie one day woke up thinking about how the situation was and why they could not get along, so she called her partner's ex-girlfriend and spoke to her with all the truth and clarifying everything.
Both discovered that they had several things in common and managed to get along very well, the best of all is that they were able to raise Landon in the best way.
On the day of the wedding, Katie surprised everyone present by reading her vows, as she first spoke to Casey, "First I want to thank you for accepting me as a friend and allowing me to be a part of Landon's life. I promise to be an excellent mother for your son. I will guide him, I will teach him and I will love him every day."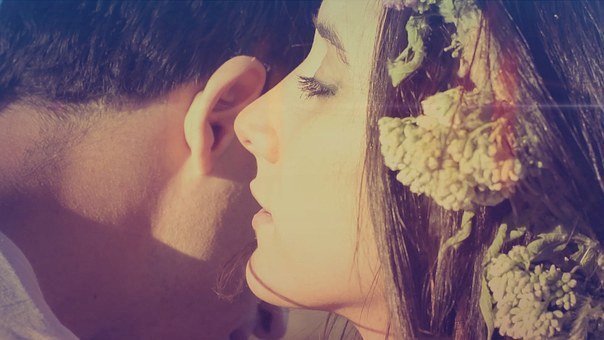 Source: Pixabay
While Jeremy saw her with eyes full of tears, something even more emotional happened, as she knelt down to talk to the 4-year-old boy and read him some promises: "I promise to be by your side, to listen to you and to love you every day.
I promise to love your daddy with all my heart. I promise to be a great friend of your mother and your dad Tyler -the current husband of Casey-. We will be a great family which I promise you will have for the rest of your life."
The love that Katie has for Jeremy, was what motivated her to love in the same way her son and therefore, the mother of her son, because in the end, from now on, the little one will grow up with the two couples, and both will share the task of educating and raising him.
Katie shared all her feelings in a post on her Facebook account, which received a number of likes and comments from tender people with her tender gesture.
This lovely story reminds us of the time a wedding photographer witnessed an emotional scene when the bride's father stopped the walk on the aisle halfway, and invited the bride's stepfather as well into the mix.
The small act of love and respect that this father showed was truly appreciated by everyone present, and it showed how strong families grew with love and respect for one another.
Please fill in your e-mail so we can share with you our top stories!