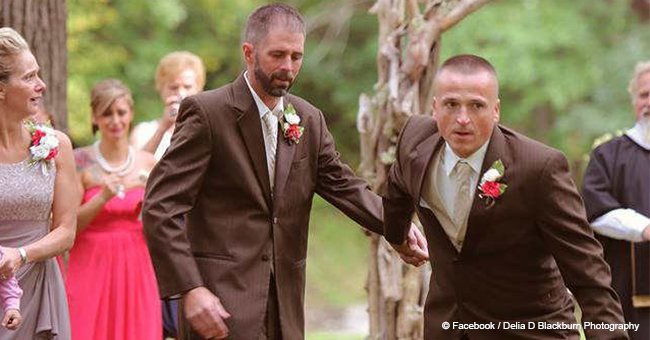 Dad stops daughter's wedding procession so another man can walk her down the aisle too

Photographer Delia Blackburn captured some emotional photographs during the wedding ceremony of Brittany and Jeremy Peck.
The wedding photographer witnessed an emotional scene when the bride's father, Todd Bachman, stopped the walk on the aisle, halfway, and invited the bride's stepfather as well into the mix.
In her first-hand account of this beautiful story quoted in Inspire More, Blackburn told that there was not a single 'dry eye' in the ceremony, including her own.
She further explained that Bachman brought his daughter to the beginning of the aisle and then stopped suddenly.
Follow us on Twitter to learn more.
Amid a confused mass of people, Bachman approached Brittany's stepfather, grabbed his hand and pulled him down the aisle. Together, they walked their daughter down the aisle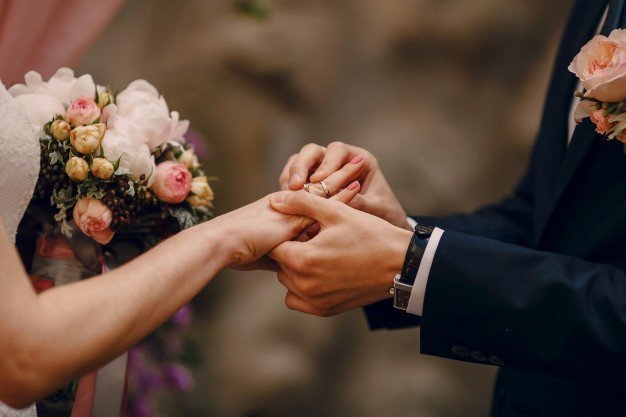 Source: Freepik
"Families are what we make them…make it about your kids and not your ego. Congratulations Todd Bachman on showing your kids what true love really is…love for your children," told Blackburn, as per the source.
Blackburn explained that Bachman prioritized his daughter over everything else and looked at his daughter's happiness over his own ego.
The small act of love and respect that Bachman showed was truly appreciated by everyone present, and it showed how strong families grew with love and respect for one another.
The story has been appreciated by everyone including the people on the internet, who have showered the story with much love and adoration.
So far the Facebook post has received over 1 million likes. It has also been shared for more than 500,000 times.
"Congratulations Todd Bachman on showing your kids what true love really is ... love for your children," Blackburn concluded his message.
Blackburn is an Ohio-based photographer, who describes herself on her Facebook page as a multi-media published photographer, who specializes in 'naturally emotional photography.'
Please fill in your e-mail so we can share with you our top stories!