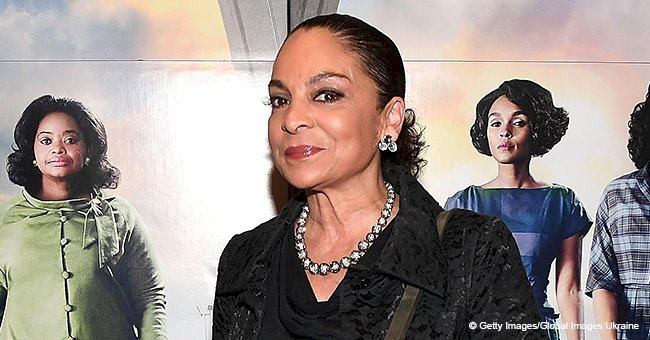 Jasmine Guy dresses up for public appearance with beautiful daughter who looks like her

The stunning Jasmin Guy and her daughter Iman attended an event together and treated fans to a series of pictures.In a rare outing with her daughter, the gorgeous Jasmin posed for photos at the Peggy Albrecht Friendly House's 29th Annual Awards Luncheon. The event was held at the Beverly Hilton Hotel.
Her daughter, who you might remember as a baby is all grown up now. Imani is already 19 years old.
She looks a lot like her mum. As a working actress, she is following firmly in her mum's footsteps.
The mother-daughter duo showed up together for the event on Saturday. The appearance is a rare occasion for the low-key family.
Together they posed for a series of gorgeous images together. Both mum and daughter opted for simple elegance with long flowing outfits.
Jasmin wore a black top and silver skirt. While her daughter Imani, who looks a lot like her mum, chose an age-appropriate floor-length floral gown that flattered her shapely body. The gorgeous mummy tends to keep a low profile and does not attend many events. Often leaving fans wondering where happened to her.
She rose to fame in the sitcom A Different World when she replaced Lisa Boney as the headliner of the show. Since then she has taken many guest roles and starred in many TV movies.She juggles her acting career while trying to establish a singing career and raise her daughter. With all that work, she has chosen not to attend events and add to her already full plate.
Instead, the busy mother opts to pop in and out of the entertainment industry with cameo and guest roles in movies and series. To give fans a little taste and reminder of her once in a while.
While she may be hanging up her acting career. Her daughter, Imani, is just starting hers. In April 2016, Imani made her acting debut in the Atlanta play "Serial Black Face." Sources say, she has a few more projects lined up for this year.
Please fill in your e-mail so we can share with you our top stories!