Breaking these protocols might cause tension between Queen Elizabeth and Meghan Markle
Meghan Markle has broken protocol before. Can she stay in line as a new member of the royal family?
Blood members of the royal family have had their entire lives to practice protocol. But those who come in from the outside get only a few months, sometimes only days.
Markle has already committed royal slip-ups around no one other than Queen Elizabeth herself. As time goes on, she may not be as easily forgiven as it appeared she was.
Follow us on Twitter for more @amomama.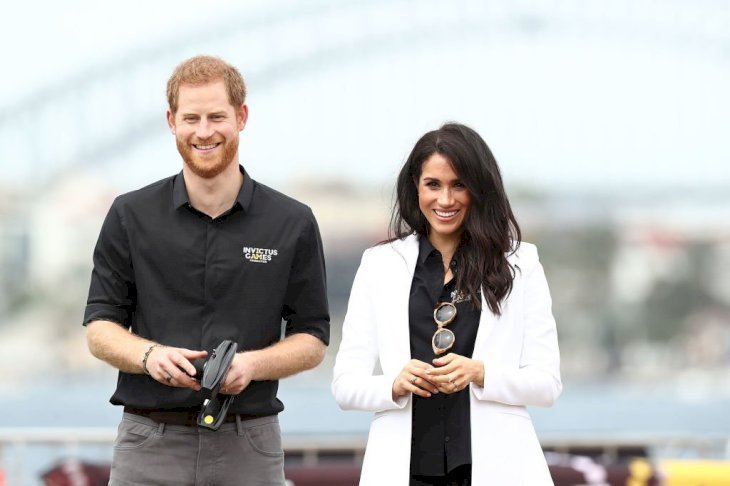 Back in May, Markle, 37, and the 92-year-old queen attended their first event together. According to Prince Charles' biography author, Robert Jobson, things weren't as they seemed.
Jobson, who wrote "Charles At Seventy: Thoughts, Hopes And Dreams," pointed out a hidden point of contention between the Queen and Markle. The Daily Mail shared excerpts from his book.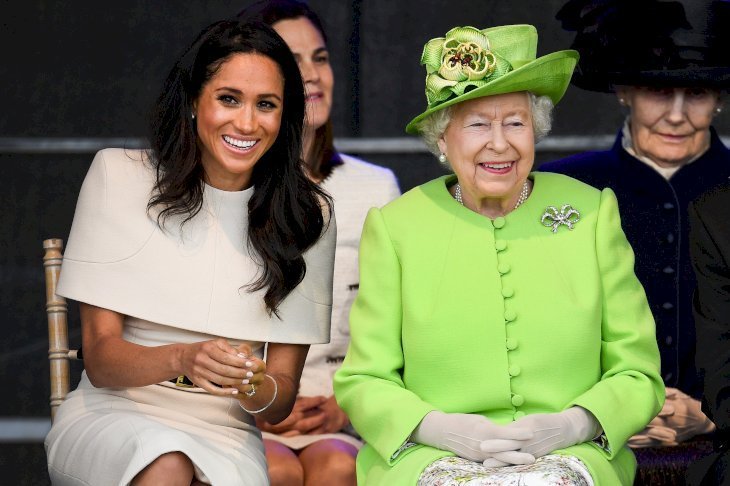 On the outside, their interaction appeared laid-back and friendly. They smile a lot together. Markle even appeared to make a joke that made the queen giggle.
Jobson claimed, however, that Markle had not followed a direct order from the queen on that day. A Queen's aide had told her the monarch would have on a hat to honor victims of the Grenfell Tower fire.
The author said Markle did not realize that she would be expected to adorn a hat as well. When she showed up, the Queen was "a little baffled" by the indifference to her instructions.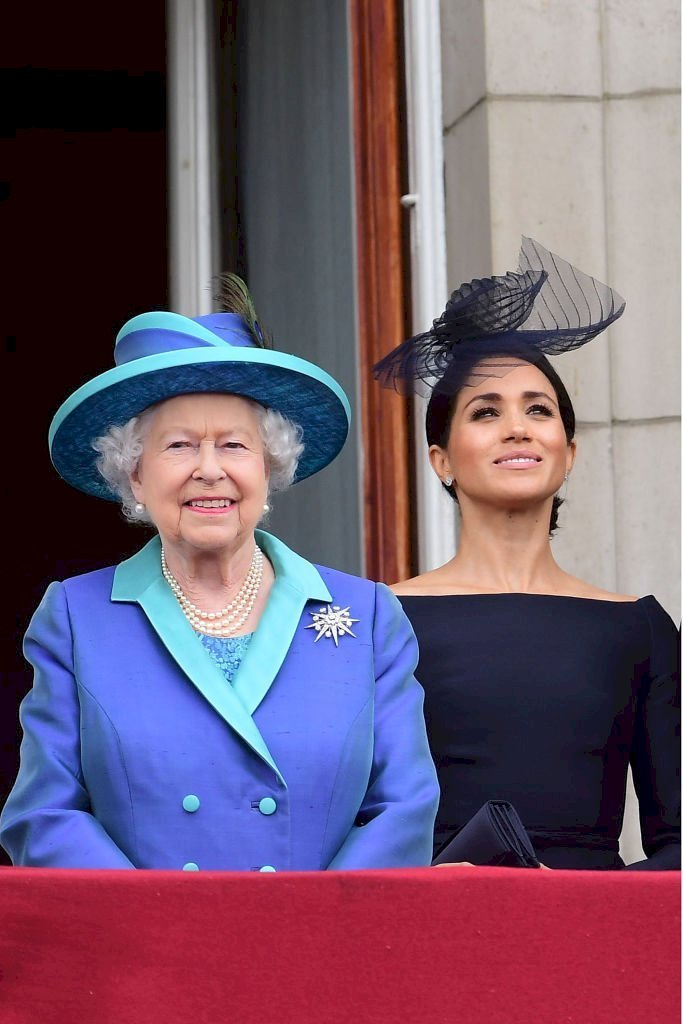 A source close to the Queen said:
"I don't think the Duchess fully understood. This was not a request. They are for others to make, not the Queen."
Reportedly, Markle's rebellious behavior was perceived as a "lack of respect" and "duly noted" by senior staff of Her Royalty. It was not a good foot to start off on.
In another incident after the event, Markle was confused about protocol as she and the Queen entered the car.
A video showed Markle having to ask the Queen in public whether or not she should get into the vehicle first. Soon after, Markle cut ahead and entered the car first.
The charming moment Meghan asks about protocol on who should get into the car first... and the Queen lets her go first on their first Royal Engagement together. pic.twitter.com/8dcZYkrLTW

— LBC (@LBC) June 14, 2018
This mistake should be more understandable since royal protocol calls for the Duchess to walk behind the Queen. This means if they continued on, the Queen would go in before whoever is behind her.
In this case, royal expert William Hanson claimed that the Queen has a decades-long preference to sit directly behind the driver.
"This is just a case of habit not protocol (which dictates that the most important person sits diagonal to the driver) but the Queen has always preferred being directly behind whoever is driving her." 
The charming moment Meghan asks about protocol on who should get into the car first... and the Queen lets her go first on their first Royal Engagement together. pic.twitter.com/8dcZYkrLTW

— LBC (@LBC) June 14, 2018
He suggested that "Meghan was probably not aware of this and the royal household may have forgotten to brief the Duchess of Sussex in this nuance."
We're not sure what Markle has been filled in on but as time goes by, she will be scrutinized. Furthermore, PEOPLE reported that Markle is getting "duchess lessons" from none other than the Queen's trusted aide, Samantha Cohen. 
Still, Markle has committed other breaks of protocol. There was that time when she was again sans husband Harry and closed her own car door.
Video: #duchessofsussex arrives at the RA. A princess who still takes the time to shut her car door. Well done Meghan! pic.twitter.com/kJZXctr8AH

— Emily Andrews (@byEmilyAndrews) September 25, 2018
There is also a shared rebellious act with Markle and Harry. The latter opted to keep on his wedding ring despite traditional practice to remove it after the ceremony. Additionally, Markle did an interview just prior to her marriage to Prince Harry. 
And, of course, there is the famous act of Markle to not wear a pantyhose in public on a few occasions.
So what happens when others go against the grain and break protocol with the royals?
A pregnant Markle reacted with grace when one of the Invictus Games athletes gave her a kiss on the cheek last week.
Meghan Markle Has the Cutest Reaction When a Basketball Player Sneaks in a Kiss on the Cheek https://t.co/yIXBVEi4DX

— People (@people) October 27, 2018
The Dutch basketball player took Markle by surprise, but the Duchess chuckled and continued on.
It appeared the palace officials are doing the same for most of Markle's slip-ups so far.