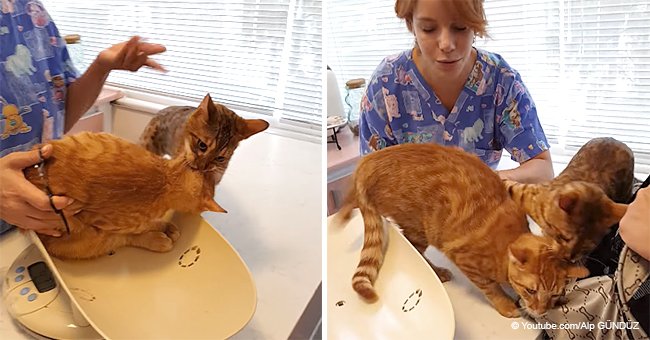 Video shows funny moment when cat tries to save his friend from the vet
This kitten was determined to protect his best friend from the "bad woman" that was manipulating him. Those scissors on her hands didn't please him at all.
A video in which a small kitten tries to "save" another of the "claws" of the veterinary, has gone viral on YouTube, where it has earned the laughter of more than one million users.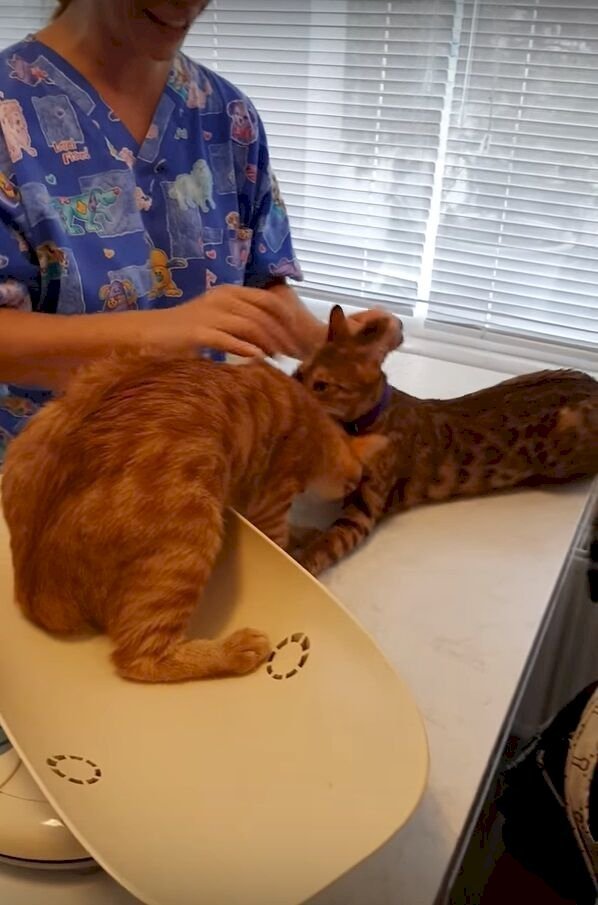 Source: YouTube/Alp GÜNDÜZ
In the footage published by Alp GÜNDÜZ, the veterinary takes the weight of a yellow cat that seems more accustomed to the doctor's office, because it rests calmly on the scales. She's also handling a pair of scissors, probably to cut the cat's pointy nails.
However, the smallest feline is very distrustful of what the woman does to his partner and tries to 'rescue' him by dragging him from his neck with his teeth.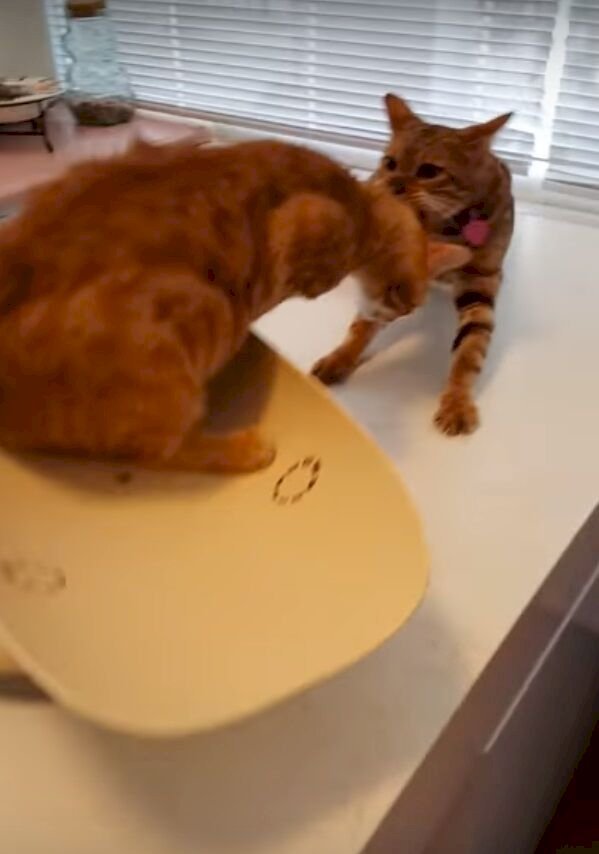 Source: YouTube/Alp GÜNDÜZ
Surprised by the gallant attitude of the kitten, the veterinarian and the owner of the animals burst into laughter, while the cat makes great efforts to get his friend away from the strange woman with the dog printed shirt.
And although the older cat resists, in the end, the kitten's fierce insistence wins, as he achieves his goal by taking his friend back into the bag where the owner transports them.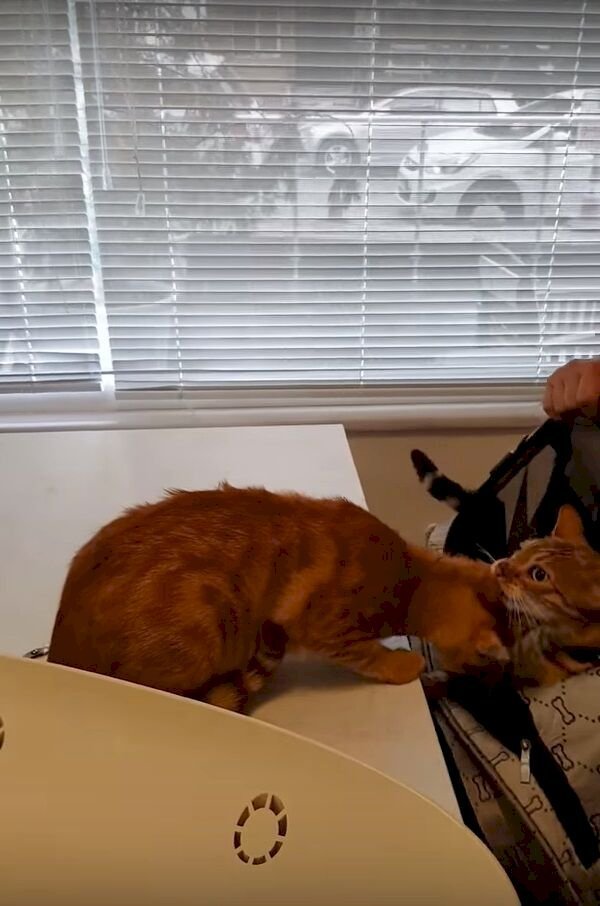 Source: YouTube/Alp GÜNDÜZ
However, everything indicates that despite his efforts, the cute kitten couldn't free his friend from the medical examination, because at the end of the video the owner puts the kennel back on the table of the veterinarian, to continue the examination.
The video, recorded in a veterinary clinic in Turkey, has so far earned more than one million and a thousand reproductions, and the number continues to grow.
Another clip of animals that is delighting Internet users has two rival cats and a dog as protagonists. The dog can be a candidate for a prize to common sense for its actions.
The video, posted on Facebook, shows the two felines about to start a fight between them, who knows why. But the dog of the family does not want quarrels and intervenes to avoid confrontation, in a way that has made netizens who have seen it laugh at the pet's antics.
Watch the video for yourself:
Please fill in your e-mail so we can share with you our top stories!