Couple spots ghostly white moose while driving to a camp
On Sunday, Maurice Lamothe and Nicole Leblanc were traveling on highway 101, outside the town of Foleyet, Ontario. The couple had to stop and park their car when they saw something strange.
The pair saw what is sometimes called "ghost" moose. The majestic animals were crossing the highway from one side of the forest to another.
Maurice Lamothe and Nicole Leblanc saw the moose while driving to a camp near Foleyet. They quickly started recording and Leblanc posted the video on her Facebook.
She revealed about the mother and calf pair:
"People are amazed. It's not every day that you get to see it and I was able to tape it ... it's a beauty to see."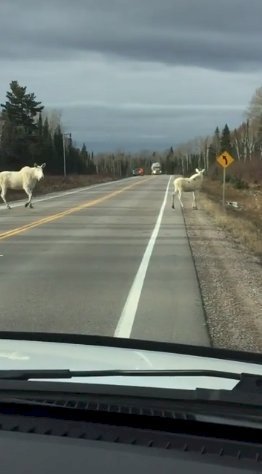 For more on this story go to our Twitter account @amomama_usa. The Timmins residents said it was the first time that they had ever seen white moose.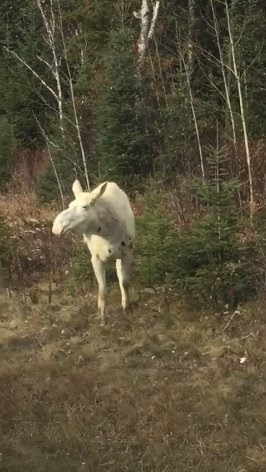 Being white in color, some people thought the animals were albino, but they weren't. The white moose, which are sometimes called "ghost" or "spirit" moose, are white due to the Armstrong White Gene Strain.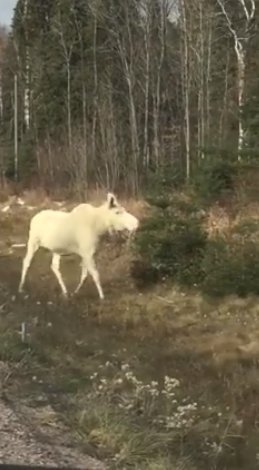 According to Tourism Northern Ontario, this is a recessive gene which causes the color. The white moose are sometimes called piebald which means they have specks of brown on their white coat, reports National Geographic.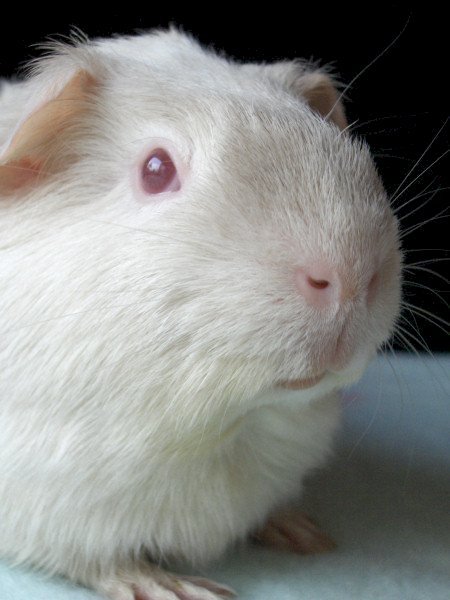 A retired wildlife biologist specializing in moose biology and management, Vince Crichton, shared that moose were known to be in Canada. He added:
"That gene has been in that population there for years and years and years and every now and then it comes forth and shows itself."
The 1997 Fish and Wildlife Conservation Act prohibits the hunting of these animals if they are more than 50 percent white. It's typical for Northern Ontario residents or tourists to spot white moose along highway 101.
Albinism is described as a congenital disease that causes the partial or complete loss of pigmentation or color. This occurs in utero when certain genetic mutations prevent the production of melanin.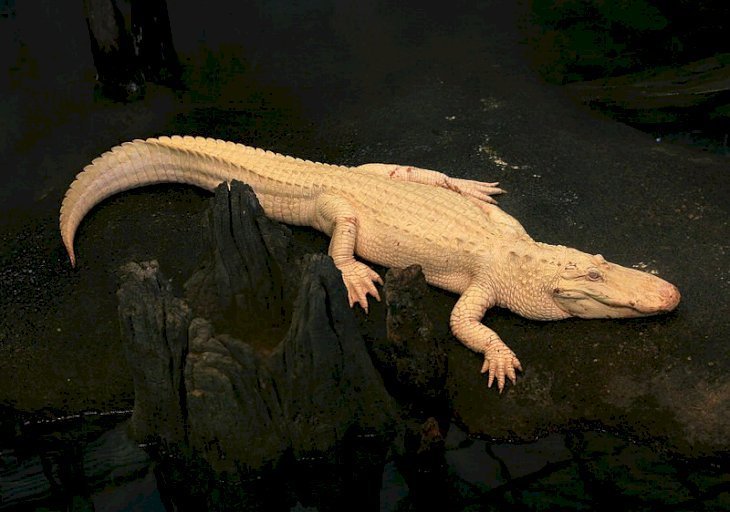 Melanin is the pigment responsible for the development of skin, fur, and eye color in animals. When an animal doesn't have any melanin, they can have an all-white appearance.
They end up with pinkish or very pale blue eyes. Here are 10 animals that have albinism.