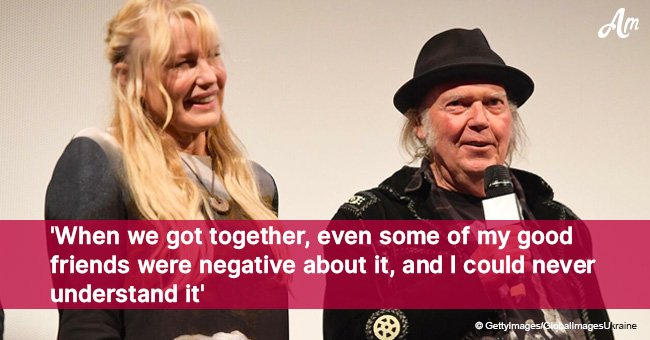 Neil Young finally confirms his marriage to Daryl Hannah
Fans of Neil Young and Daryl Hannah thought the couple had tied the knot a few months back, but they couldn't be sure.
Daryl posted cryptic clues about what fans believed to be wedding ceremony held in a barn, and several people congratulated them on the post.
Read more on our Twitter account, @amomama_usa. Well, it seems as though they were right. Young as now referred to Daryl as "his wife." The video can be seen below.
The 72-year-old singer shared a video clip on his website and explained in the caption that it was some ting him and "his wife Daryl" had been working on.
The couple had been dating for four years, but they prefer to keep their private life out of the public's eye. However, Young said, "they are lucky to have found each other."
But it wasn't always moonshine and roses, and some of his friends did approve of the relationship at first.
"When we got together, even some of my good friends were negative about it, and I could never understand it. [Daryl is] a wonderful human being, and I'm fortunate to know her. That's all I was thinking."
The song Ohio, originally written back in the seventies, was re-released as a commentary of today's political climate surrounding gun control. Young explained:
"Today we see what we have become. With no real laws protecting us from guns, and with politicians supporting the NRA because the NRA supports them, we are not well represented."
He added that "students are brave, demanding change in violent times" and said everybody needs to stand with them because "they are us, we are them."
Young also urged his fans to vote in the upcoming elections, for the sake of our children and the future.
Young has played a series of solo concerts at theaters all over the States during the past few months.
The setlist was unpredictable but midway through every show, he picked up an electric guitar and delivered a passionate rendition of "Ohio."
Please fill in your e-mail so we can share with you our top stories!