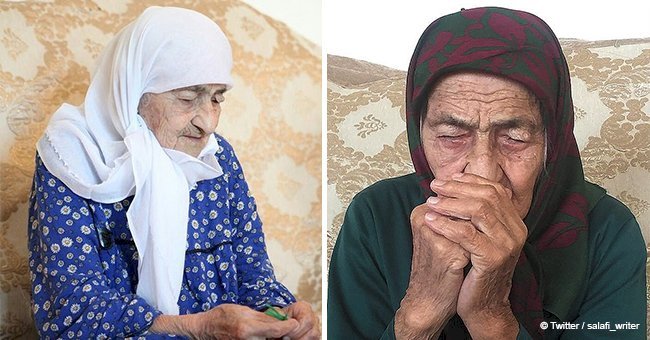 World's oldest woman, 129, reveals she's had just one happy day her whole life
129-year-old Koku Istambulova came out with a sad statement that her long life has been a punishment for her because she has not had many happy days in her life.
The woman claiming to be 'the oldest living person in the world' has spoken about the brutality she faced following her deportation into Soviet internal exile by tyrant Stalin during the Second World War.
Istambulova, who was born on June 1, 1889, as per her Russian passport and pension papers, has given a sad testimony about the tragic day when her native Chechen people were mass-deported by Stalin to the steppes of Kazakhstan more than 75 years ago.
In an even more heartbreaking confession, Istambulova said that she has had just one happy day in all her years. She revealed that it was the day when she entered a home built from her own hands back in her native land after 13 years of exile.
Follow us on Twitter to learn more.
After returning to her home years later following the Stalin purge, Istambulova started building herself a home in one of the Chechen houses vacated by the Russians.
"It was the day when I first entered my house. It was very small and I stoked the stove with wood. But it was my home. 'I built it myself, the best house in the world. I lived there for 60 years,' Daily Mail quoted her as stating.
However, prior to that day, she has been through a lot of tragedy and painful experiences. She was 54 when she witnessed people dying in cattle-truck trains used for the forced exile of her people.
Prior to that, she lived through the coronation of the last Tsar Nicholas II only two days before her seventh birthday. Then she watched the toppling of his rule when she was 27.
However, most of her suffering came during her exile, when she even lost her two sons to the harsh conditions. She revealed that there were no doctors to treat them when they fell sick and eventually died.
Currently, she has gone almost blind and hardly even walks anymore. When she recalls the people who have passed away, especially her daughter, she gets melancholic and cries every time she remembers them.
The sad fact of life is that it isn't always the way we want it to be. However, the stories of people like Istambulova gives us encouragement and hope.
Previously, Bored Daddy also shared a similarly inspiring letter from an 83-year-old woman who has some wise words to say about the right way of living one's life.
Please fill in your e-mail so we can share with you our top stories!