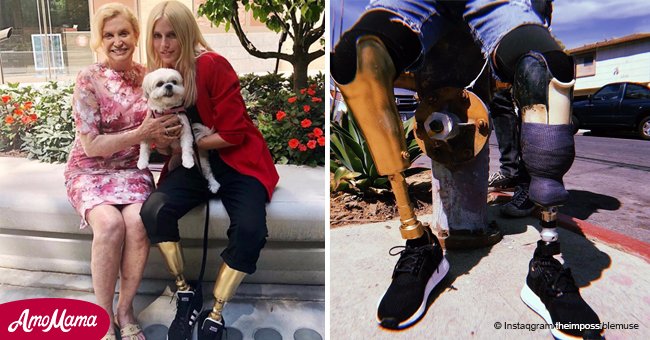 The girl with the golden legs: the inspiring story of Lauren Wasser
The model and activist, Lauren Wasser, opened up about how both of her legs were amputated and had been replaced by gold-colored prosthetics.
It was five years ago when Wasser lost her right leg after being diagnosed with toxic shock syndrome. That significant event also almost cost her life.
Toxic shock syndrome is a known complication of bacterial infections that are related to usage of tampons.
The model's left leg was seriously affected as well, but she fought to keep it as much as she could. Although, in January, she decided to have it amputated.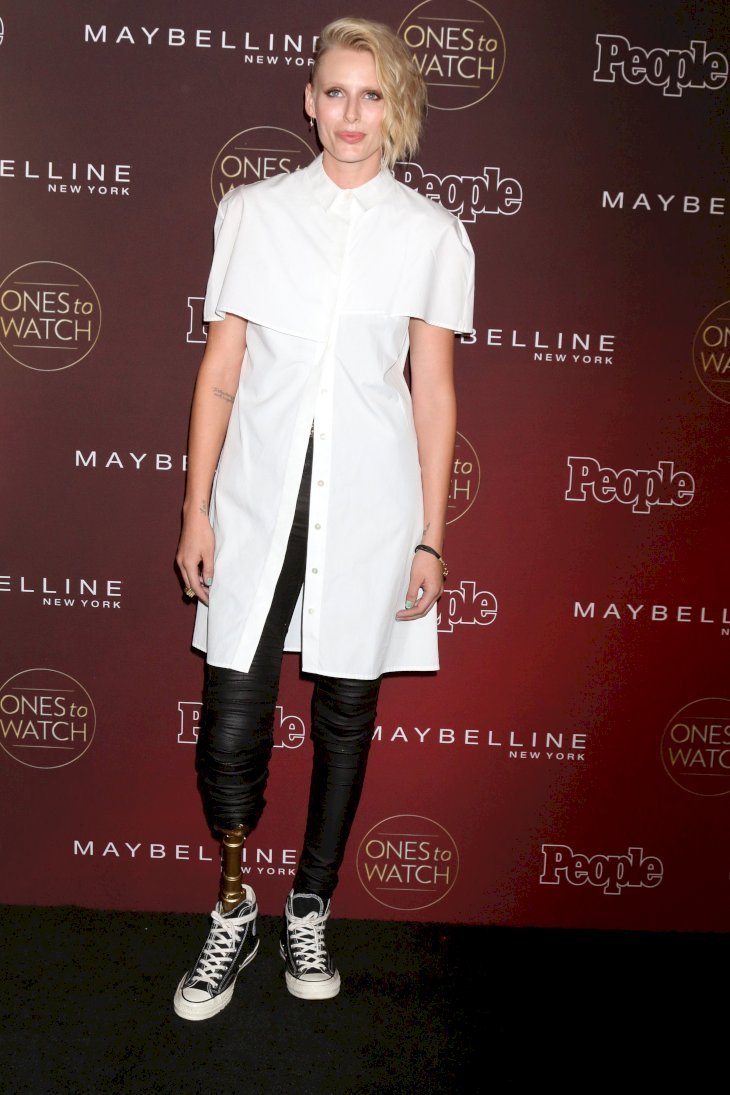 Source: Shutterstock
Follow us on Twitter at
AmoMama USA
for more details and updates.
Speaking exclusively with People, 30-year-old Wasser said it was time and she was ready.
She said, "For five years of my life I was just getting by — every day was painful. I couldn't wear heels, I couldn't run and I could only walk for like 20 minutes. That's not living."
STRANGE SYMPTOMS
On October 3, 2012, Wasser was at a friend's birthday party when she came down with the flu, or at least that was what she thought.
Her friends told her she looked too sick to be out and sent her home. The model was 24 at the time. She drove herself home and went straight to sleep at her apartment in Santa Monica, California.
About a week and a half later, Wasser woke up in the hospital after she was placed in a medically induced coma.
Police had found her with a 107-degree fever and face down on her bedroom floor. She was immediately taken to Saint John's Health Center.
Wasser recalled that the medical staff was confused as to why a healthy, young girl was "plummeting."
THE DIAGNOSIS
It was sheer luck that an infectious disease doctor was on duty at the hospital.
The doctor asked Wasser is she was wearing a tampon then. She replied that she was.
Lab tests were taken, and the results revealed that Wasser had Toxic Shock Syndrome.
Despite how many times she changed her tampon when she got sick, Wasser still developed gangrene and suffered from a severe heart attack.
Because of her state, her right leg was seriously damaged, and the doctors had no choice but to amputate it. Her left foot was badly affected as well.
THE SECOND AMPUTATION
Talking about her left foot, Wasser said she didn't have toes, and her heel was mostly burnt off.
"They gave me a 50/50 chance then that I wouldn't be able to have a functioning foot, [but] I gave them a big, 'You're not going to stop me.' I kept my whole leg, and I knew God would get me through it. He did, and I saved it for as much as I could."
Wasser's photographer girlfriend, Jennifer Rovero, had been very supportive of her. Rovero helped her with the decision of having her left leg amputated below the knee.
Finally, Wasser said she was free. Following the surgery, she said she had been in pain for five years, but it hit her that she was now normal.
She said, "That was freedom in itself. That was the excitement, and that was what I had hoped for. Doing this amputation was getting rid of that pain and that suffering that I was dealing with and I was hiding."
At the time, while waiting for her second gold prosthetic leg, Wasser said she was "ready to go."
She was hoping to join a running marathon and she also shared her dream of starting a family.
"I'm ready to just flourish, travel, jump in the ocean and just be a normal human being. My 20's were pretty painful. I think getting rid of my leg was getting rid of the past and getting ready for my journey ahead," said Wasser.
Toxic Shock Syndrome is a problem that had always been a bit of a mystery to medical experts.
Up until now, there has been no study that could specifically prove what chemical or material specifically causes it.
While there were others who claimed that using organic tampons could avoid such illness, the Chicago Tribune revealed that it may not be the case.
They reported that, although it's a rare instance, organic tampons can also cause Toxic Shock Syndrome.
Please fill in your e-mail so we can share with you our top stories!