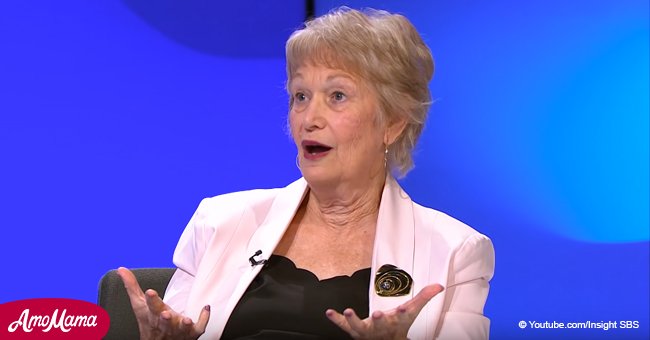 Here is how I obtained my sexuality at 74 while facing several impediments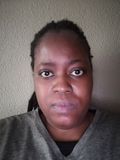 On October 9, "SBS On Demand" aired a special called "Dating After 60." The show included a panel of people who were over 60 and were dating.
One such person was Brisbane woman Beverley Rilatt-Richardson. The 74-year-old woman spoke candidly about how she went about finding her sexuality after her husband passed away.
Beverley Rilatt-Richardson was working for the Anglican Church when she met her late husband Dick. At the time she was 33 and he was 55.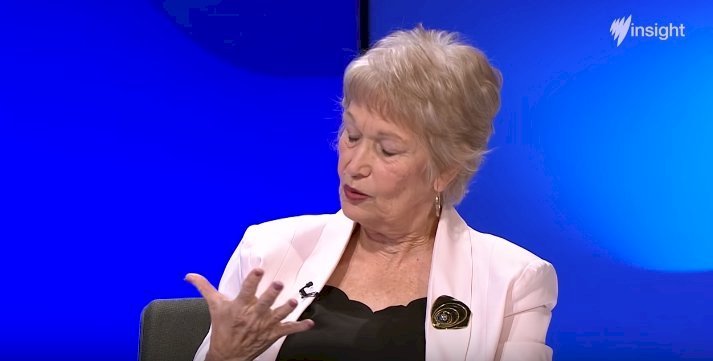 Source: YouTube/Insight SBS
Before they met, Dick had chosen to become a monk after his first marriage didn't work. However, he came to realize that the drastic lifestyle change wasn't for him.
That's when he joined a training course in human relations.
There he met Rilatt-Richardson who had traveled to England at the time to do the same course. She was a woman who had grown up in a very "conservative" household and moving abroad was a huge shock to her family.
Rilatt-Richardson gave some insight into her background saying:
"The pill didn't come out until I was about 28! Nice girls didn't, that was the term that was used. The nice girls that did ended up going to down to Melbourne and having the baby adopted out. That was the way."
She explained how her background had infringed on her marriage:
"Even with my husband, I couldn't talk about having sex, I'd have to say 'making love'. All that sexuality was always suppressed."
However, the couple enjoyed a happy 30-year marriage but later Rilatt-Richardson was forced to watch her husband's health decline in his final years. She spent the last years taking care of him.
After her husband passed when she was in her 60s, she focused on mourning and never imagined meeting someone new. Things changed for her in March 2011, when she attended a Heart Intelligence Retreat in the UK.
There she was exposed to a participant who danced sensually in front of the group and Rilatt-Richardson couldn't help but cry. At that moment she realized, with a shock, that she "had never experienced such sensuality – and I wanted to!"
Despite growing up conservative and religious upbringing, she knew she wanted to dance sensually in front of one of the male participants at the retreat. Her desires shocked her, "however the pull was so strong" that she "found the courage to ask for a volunteer."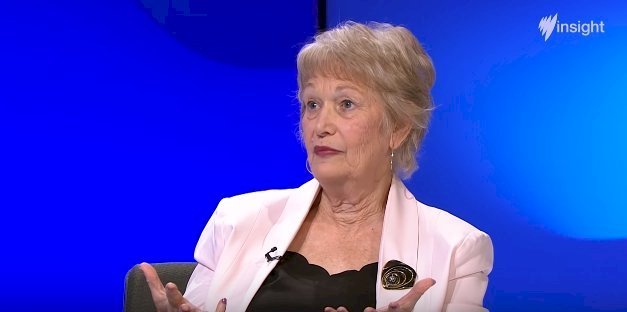 Source: YouTube/Insight SBS
She was afraid of the impending disappointment but to her surprise, all the men in the room put their hands up. So she gathered them in a circle and danced "as sensually as I could muster, flirting outrageously."
The training led her to learn the practices of the Art of Feminine Presence and the following year she started teaching workshops to help women become more feminine and sensual.
Only when she reached 71, did her "expression for erotic sensuality" rear up through dating.
Despite being emotionally ready, she was concerned about the physical aspect of things because of menopause and not being used to sensuality with another person.
She met a man who only wanted dinner and sex which shocked her. Rilatt-Richardson explained the encounter:
"So dinner at his place resulted, with me feeling like a naughty teen about to be seduced. But I discovered my body had closed down physically. I felt like a dried-up prune."
Her general practitioner referred her to a specialist who prescribed estrogen cream which she had to apply internally for 2 weeks.
On the 10th day of following the regime, she found that her breasts had "swelled up." Day 12 resulted in her nipples reacting as well and her body felt ready "but not for dating experience."
However, the first man she was with was using blood pressure medication led to erectile dysfunction and he wasn't able to satisfy her.
When she reached 73, she met the man she wanted and allowed herself to "fall in lust" with him. He exposed her to the most "ecstatic intimacy than I'd dreamed possible."
However, she realized that their relationship wasn't meant to last because of differing attitudes. Despite this, she made the most of their "friends with benefits" relationship while she could.
In 2018, she decided that she wanted both love and sensual intimacy and in July "the first man I had ever been attracted to as a widow six years ago" contacted her.
She was delighted because she still felt the same chemistry with him. The man called Andrew happened to be 18 years younger than her.
That didn't change anything for them as they spent the past three months creating "a deep friendship based on mutual respect and values."
Recently, their relationship has evolved and now "transcends time" and they've become "passionate lovers." She's now living a "fairy tale happy ending."
The lessons she learned after her husband passed led her to "working with women over 50 who want to meet a quality man, without the need to go online or to bars."
Her secret is teaching them to "reconnect with themselves, and their own strong feminine and sensual hearts and bodies."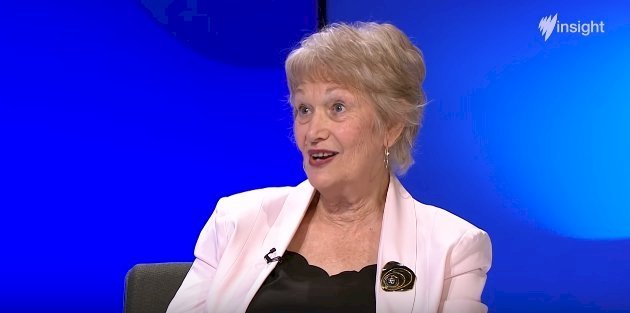 Source: YouTube/Insight SBS
Another participant on the SBS panel was corporate speaker and theatre critic Ron Lee who is in his sixties. He revealed that he was currently dating six different women.
For more on this story go to our Twitter account @amomama_usa.
Lee was married twice before and is now living a fulfilling life dating women between the ages of 50 and 55.
Please fill in your e-mail so we can share with you our top stories!