Cutest photos of celebrity kids in Halloween costumes - guess who prepared the most creative outfit
This year celebrities went all out with a spectacular array of Halloween outfits, and their children also got creative with their ideas.
Celebrity Rita Ora dressed up Post Malone and hardly got recognized. Harry Styles opted for a 1975 Sir Elton John look, which he was delighted with as he posted it to his Instagram profile with a caption that read:
"Now that's what I call a Halloween costume @harrystyles."
Perry Edwards looked stunning in her costume as she dressed up as Ursula from Disney's The Little Mermaid. Going for the groovy look Kendall Jenner went to her Halloween party dressed as Fembot from the 1999 film Austin Powers. Heidi Klum did not disappoint this year as she convincingly transformed herself into a very old woman.
Follow us on our Twitter account @amomama_usa to learn more.
Although the adult celebrities had no shortage of creativity in choosing their Halloween costumes, their children might have come up with the most creative ideas this year.
So far the most creative outfits seem to come from Neil Patrick Harris and David Burtka, together with their 8-year-old twins, Harper Grace and Gideon Scott scored high on the creepy scale as they dressed up as the Hitchhiking Ghosts and the ax-wielding bride from The Haunted Mansion.
Other celebrity cuties included that of Dwayne Johnson's girlfriend, Lauren Hashian and their daughters Tiana Gia and Jasmine Lia costumed up this year as a family of skeletons.
Alec and Hilaria Baldwin together with their four children got all dressed up as astronauts while Freddie Prinze Jr. and his 9-year-old daughter Charlotte dressed up as the Joker and Harley Quinn.
Some celebrities focussed on getting the best family Halloween look, and their efforts were not disappointing. Among favorites are Beyoncé and Jay Z with little Blue Ivy as Queen Aoleon, Prince Akeem and Imani Izzi.
Neil Patrick Harris and his family went Starwars themed and dressed up as Han Solo, Obi-Wan Kenobi, Princess Leia, and Luke Skywalker.
Pink and her family looked adorable in E.T. costumes while Alyssa Milano went with the Despicable Me theme.
Teri Hatcher and her daughter, Emerson looked adorable as the Queen of Hearts and Alice in Wonderland.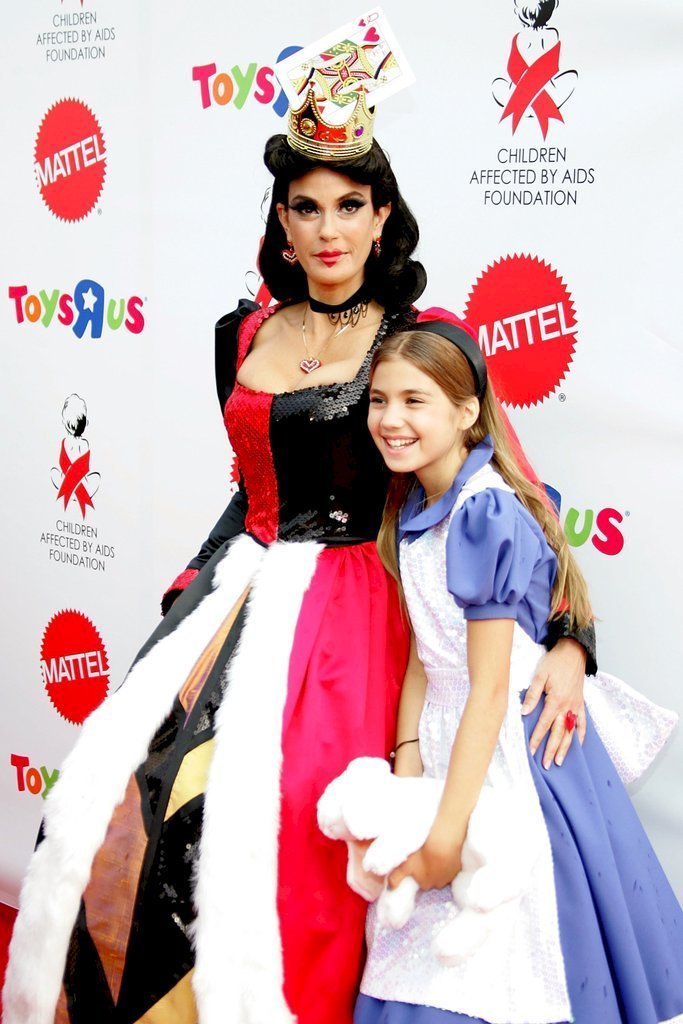 Dressing up in the right outfit for Halloween could take more than the normal considerations as one woman found out when she dressed up as Beyonce and got fired.
A nurse named Shelbi Heenan and her husband Jasmond dressed up as Beyonce and Jay-Z and used blackface to get the full effect. After posting the picture she got fired from the St. Luke's Health System for being racist and received so much backlash on Facebook that she has since deleted her account.