Heartwarming video of brother helping his little sister score a basket goes viral
Internet users are getting emotional over the viral video of a brother motivating his little sister and helping her score a basket.
There's nothing like the feeling of having support and encouragement from your family. For the young daughter of Sarahanne Mora, that feeling was everything and more, thanks to her big brother.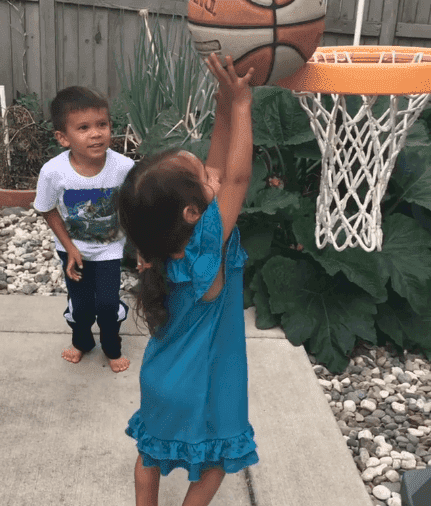 Instagram/Sarahanne Mora (Welch)
Mora, who resides in Elk Grove, California, took to Instagram last month with a video of her two adorable kids shooting hoops in what looks to be their backyard.
The short clip begins with Mora's daughter holding a basketball in front of a hoop. The net is already a short one, but the little girl is shorter and when her brother urges her to "throw it," she struggles on tiptoe without success.
As she fails to reach the basketball hoop, the girl, barefoot and wearing a blue dress, bursts into tears. Her brother ignores the rolling ball and rushes to his crying sister.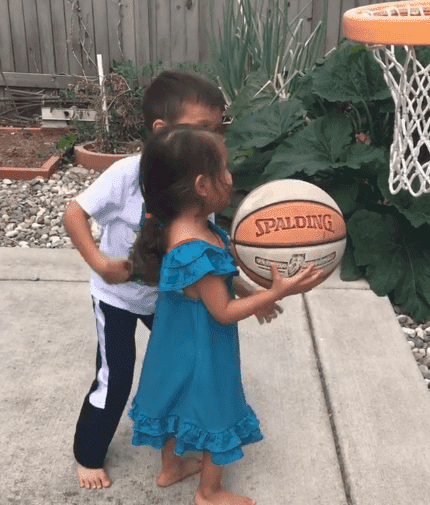 Instagram/Sarahanne Mora (Welch)
BEST BROTHER EVER
He begins by hugging her and kissing her cheek. While he does his best to console her, the girl keeps crying, apparently still upset that she couldn't make the hoop.
In a heartwarming "big brother" moment, Mora's son tells his sister:
"It's okay. You're strong!"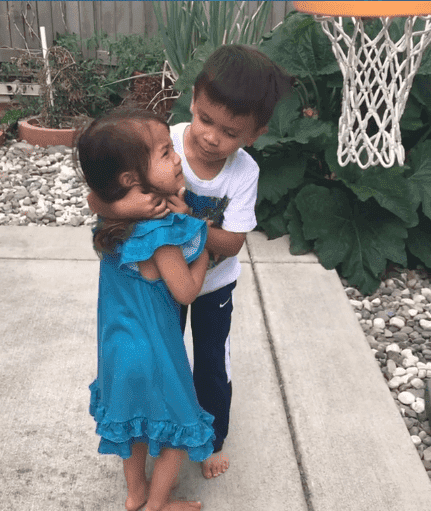 Instagram/Sarahanne Mora (Welch)
He even pumps his fist for emphasis, but the little lady refuses to be consoled.
He then stands in front of his sister, crouching to meet her height and looking her in the eye as he continues to share words of motivation.
As his sister continues to cry, he steps aside to retrieve the basketball. Handing it to her, he says:
"Now I'm going to carry you."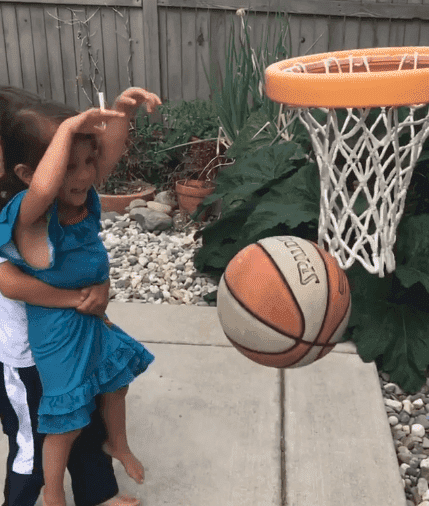 Instagram/Sarahanne Mora (Welch)
VICTORY, FINALLY!
That seems to make the younger sister happy because she can be heard chuckling. In no time, her brother lifts her, giving here a few extra inches boost, and she finally nets the ball.
Pleased with their achievement, she beams at the camera while her brother kisses her cheek in congratulations. Their mom can also be heard cheering behind the camera for her two children.
Mora posted the video on October 14, and it's now heading toward the 100,000-mark in views.
Alongside the clip, Mora wrote:
"My babies are going viral spreading a message of positivity, support, and love."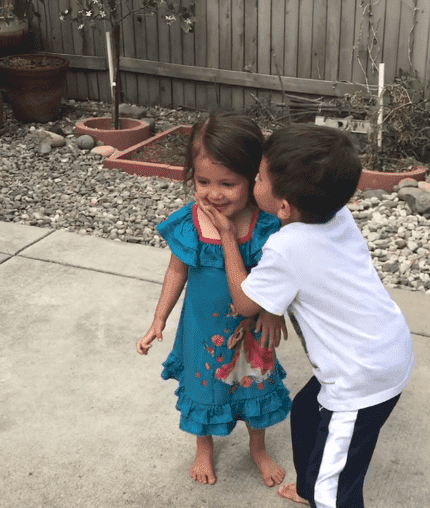 Instagram/Sarahanne Mora (Welch)
COMPLIMENTS IN THE COMMENTS
Netizens in the comment section praised the supportive brother and commended Mora's parenting.
"This is so sweet an amazing -, but it all boils down to your wonderful parenting!" said one person.
Someone else made a prayer: "I pray that they will forever be like this to one another. This is just soooooo amazing God bless them and all who are helping to raise them. Awesome kids."
"My heart! God Bless your children. That is so sweet," chimed another.
SIBLING LOVE
Last year, Verlonda Jackson also shared a touching clip of her three-year-old daughter, Ava rushing to hug her older brother, Tariq as he got off the bus.
You can read the rest of that story and see the adorable video here.
Please fill in your e-mail so we can share with you our top stories!